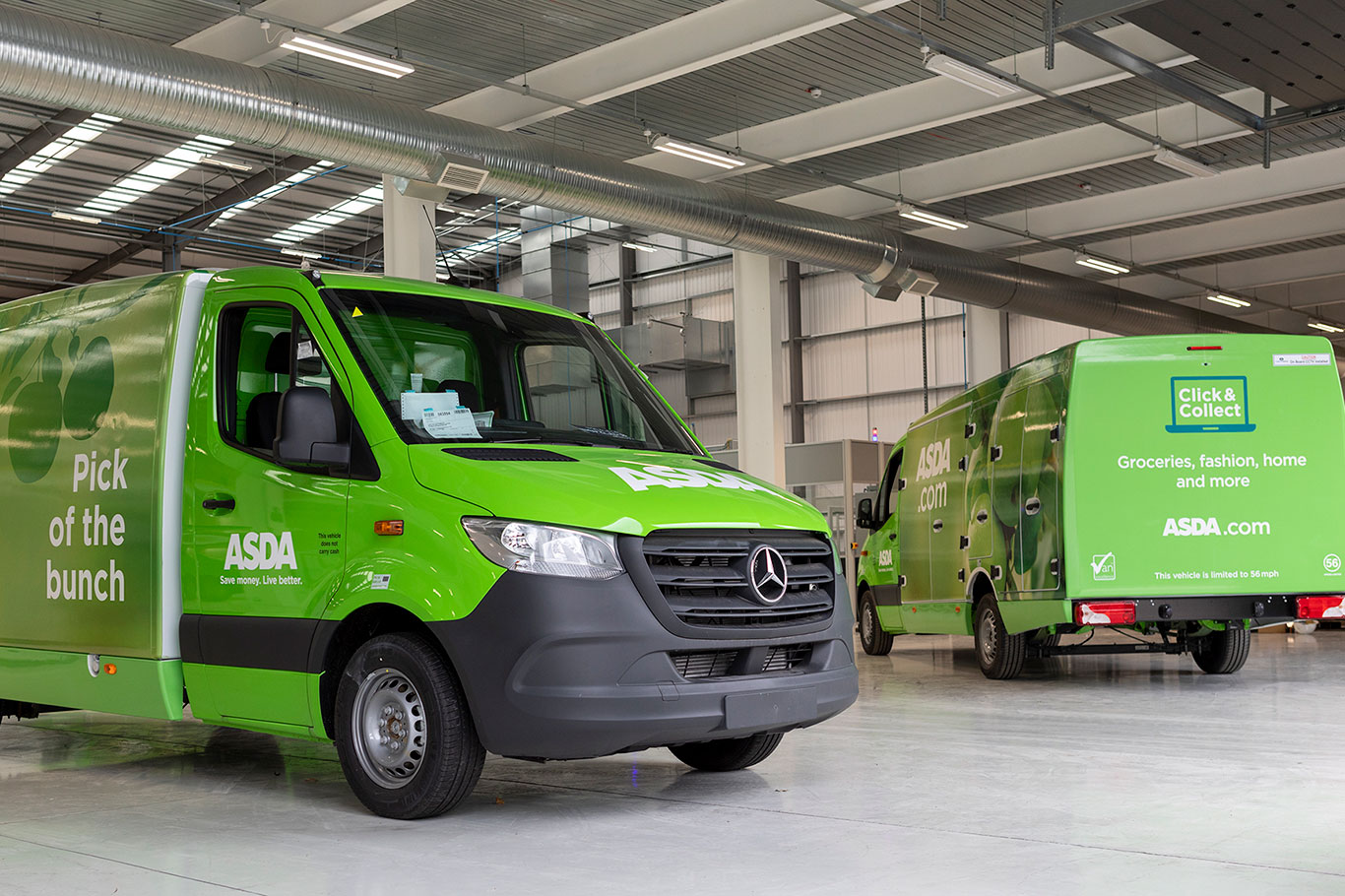 Airplanes to delivery vans: composites gain ground
Accelerating the industrialisation of composite parts manufacturing
A Solvay partnership in the UK is paving the way for the industrialisation of the production of composite material parts for vehicles, making for quicker and easier manufacturing as well as lightweighting that reduces CO2 emissions. New delivery vans for British supermarket chain Asda are the first to benefit, but the aerospace industry is paying close attention…
 
Better design, lower emissions, reduced costs: the composite miracle
As a leading supplier of high-performance composite materials, Solvay has been collaborating for many years with Penso, a British manufacturing company specialized in the production of automotive parts made of those very materials. A few years back, the two companies partnered to create the Flexible Lightweight Architecture for Volume Applications consortium (FLAVA), to establish a composite supply chain for the automotive industry that would enable design flexibility, logistics simplification and lightweighting to meet emissions legislation while reducing costs.
 
Reaching these objectives requires increasing volumes and demonstrating the possibilities offered by industrialisation. "Composite parts for the automotive industry are still a relatively small market," says Gérald Perrin, Head of Automotive Market Strategy at Solvay's Composite Materials. "So we've been working on solutions to reduce costs and make manufacturing processes more robust in order to enable mass production."
 
To prove the validity of these new manufacturing processes, Solvay created a pilot unit at its facility in Heanor, UK to demonstrate that a fully robotized manufacturing process for composite parts was possible. The result: the rapid production of perfectly identical, flawless parts without any human intervention, with manufacturing times that are a fraction of what they are with metal.
 
In 2017, FLAVA was awarded a multi-million-pound grant by the UK's Advanced Propulsion Centre (APC), and Mercedes-Benz Vans UK became a project partner. "Through FLAVA, we were able to demonstrate that composite intensive vehicles could be produced industrially," says Gérald. "We did this by investing in product development and automation R&D. FLAVA is a stepping-stone on our industrialisation roadmap."
 
A game-changer for grocery deliveries
A few years down the road, the result of this multi-partner collaboration is visible in the streets of Britain, through Asda's new fleet of delivery vans, whose carbon fibre and recycled plastic bodies make them 300kg lighter than standard vehicles. "Our new van has the potential to be a game-changer for our grocery delivery operations," says Sean Clifton, Asda's Senior Fleet Manager in a recent article in Global Cold Chain News. "It is the culmination of collaboration between Asda's Fleet Team, Mercedes, Penso and many other key partners."
 
All this was made possible by working on the chemistry of composites: accelerating their polymerisation means they can be manipulated by robots, which means they can be mass produced, which in turn means their incorporation in vehicles such as everyday use delivery vans becomes commercially viable - with many benefits to reap: "Composite materials provided by Solvay enable design innovation, allowing us to concentrate performance where it is required, resulting in huge structural efficiency", explains Dave Roche, Penso's Technical Director. "It's also worth noting the CO2 reduction, which starts with material selection, is magnified with our processing methods and use of recycled materials."
What's more, with far superior corrosion and impact resistance, composite materials have a lifetime that is nearly double that of metal: parts can last up to ten years instead of five on average.
Miles to go for composite manufacturing
And this is just the beginning. Home delivery of online purchases is a rapidly expanding market, generating substantial demand growth, with specific technical requirements such as modularity and thermal resistance, as vans such as these have to be able to transport goods at sub-zero, refrigerated and ambient temperatures simultaneously.
 
Composite parts are capable of meeting all these requirements, and more: in addition to making vehicles lighter, the improved design flexibility they provide means each one of Asda's new delivery vans can transport up to 30% more merchandise. "Stunning payload improvement will help reduce trips, miles and hours on the road," confirms Sean in Global Cold Chain News. "Coupled with sleek, aerodynamic design, we are expecting a significant reduction in fuel usage and emissions. With the backdrop of the pandemic, I'm delighted we have been able to bring this innovative vehicle into our stores this year."
Even the sky isn't the limit for composites
With Asda's fleet of vans, Solvay and its partners were able to demonstrate that industrializing the manufacturing of composite parts was technically and commercially viable. In fact, Penso's fully robotized assembly plant for these trucks began full-scale manufacturing in 2020.
 
Needless to say, the intensive use of composites is bound to rapidly expand beyond delivery vans. "Now that this new market is in the process of being inaugurated, our interest is to transpose these manufacturing processes to other markets such as large-scale car production and the aerospace industry," says Gérald. Technological partnerships with some of the major players in these industries have already been signed, and visits to the Heanor pilot unit by interested customers started early 2020.
 
A traditionally conservative industry where innovations are implemented slowly, the aerospace sector is increasingly looking at technological developments in the faster-moving automotive industry. "The manufacturing processes and chemistries we have developed for this project have demonstrated their validity," sums up Gérald. "They are now ready to be widely deployed." Composite parts for vehicles of all sorts just moved into the fast lane.
 
https://youtu.be/UvN7qPc2JGY