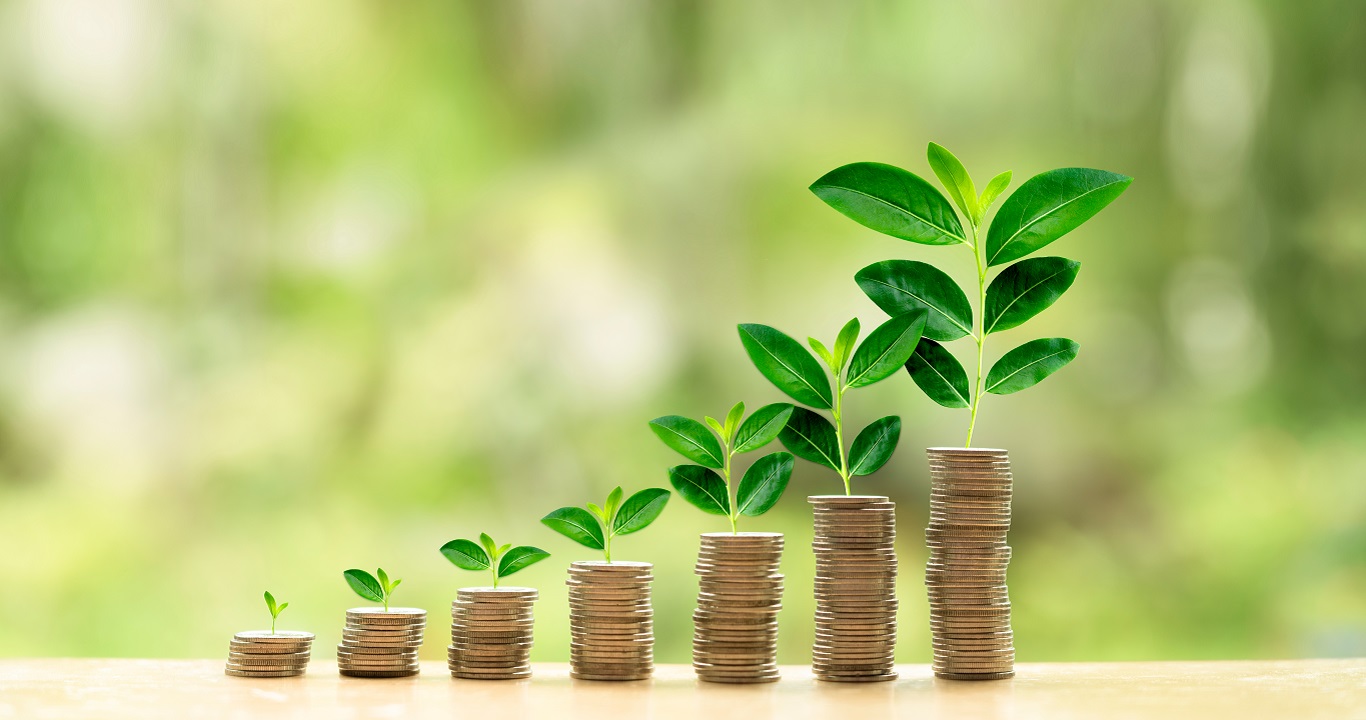 The rise of sustainable investing: Following our heart as much as our business instinct
Solvay's venture capital team upholds our environmental and social values
The trend is clear. When it comes to investment choices, the bottom line is no longer the sole criteria: investors (particularly Millennials and younger) are now looking to use their money in a positive way. For example, according to Canvas8's 2023 Expert Outlook on Money study, 66% of respondents said they are interested in funds that only invest in sustainable companies.
The corporate world is of course evolving along the same lines, and it's no surprise that the venture capital arms of large companies are incorporating positive environmental and societal impact in their investment decision-making process.
The rise in sustainable investment aligns with Solvay's environmental commitments
For a company as strongly committed to environmental action as Solvay, this has been the case for a long time. In fact, when in 2016 our Solvay Ventures capital fund pivoted to start taking direct stakes in startups, there was no question as to whether the projects supported should not only offer sound business opportunities, but also make a positive contribution to the world. "We're a platform to support innovation and sustainability, it's been in our DNA from the start," confirms Coppelia Marincovic, a Partner at Solvay Ventures. "In fact, the four segments we work with – energy transition, sustainable resources, health & wellbeing and the future of manufacturing – are all related to improving human and planetary health."
Recent investments in startups working in the fields of vehicle electrification, bio based materials and carbon capture technologies are demonstrations of Solvay Ventures' alignment with the Group's overall commitments – but also with the core values of its people, a global team of six investment professionals spanning three continents. "Addressing climate change will require an 'all of the above' approach," says Solvay Ventures Managing Partner Matthew Jones. "Solvay has been a pioneer in bringing sustainable solutions to the market, and at Solvay Ventures we look for opportunities for the Group to work with startups to accelerate the pace of innovation, and therefore the impact we can have."
  
For Coppelia, Matthew and their Solvay Ventures colleagues, this shift in mentality is a welcome evolution: their long-standing commitment to sustainability is finally becoming an obvious business choice among the investment community in general. "Just six or seven years ago, there were few investors interested in materials and sustainability," says Coppelia. "Now there's strong interest in how hard sciences can tackle climate issues, and we find ourselves as pioneers on these topics."
"Just six or seven years ago, few investors were interested in materials and sustainability. Now there's strong interest in how hard sciences can tackle climate issues, and we find ourselves as pioneers on these topics."
Coppelia Marincovic, Partner, Solvay Ventures
Combining environmental and financial sustainability
Making investment decisions that are sound from a business perspective but that will also have a major positive impact for the planet is the virtuous cycle Solvay Ventures aims for. "Our goal Is to solve major problems while creating great business," sums up Matthew. "Our job is to figure out how we can make these startups successful, so they can thrive, and us with them."
Leveraging their network, their experience and knowledge of key sectors, but also the Group's 25,000 people worldwide, the Solvay Ventures team spots and collectively vets startups they decide to invest in – sometimes it's a matter of reinforcing an already existing partnership. "Our goal is to foster an environment where there is value creation for all parties involved," says Coppelia. "What I love the most about my job is witnessing the meaningful and positive impact we can achieve through our investments. That's what makes me passionate about my job."
A recognized emerging leader at Solvay Ventures
We're proud to announce that Coppelia Marincovic was recently named a Emerging Leader by Global Corporate Venturing.