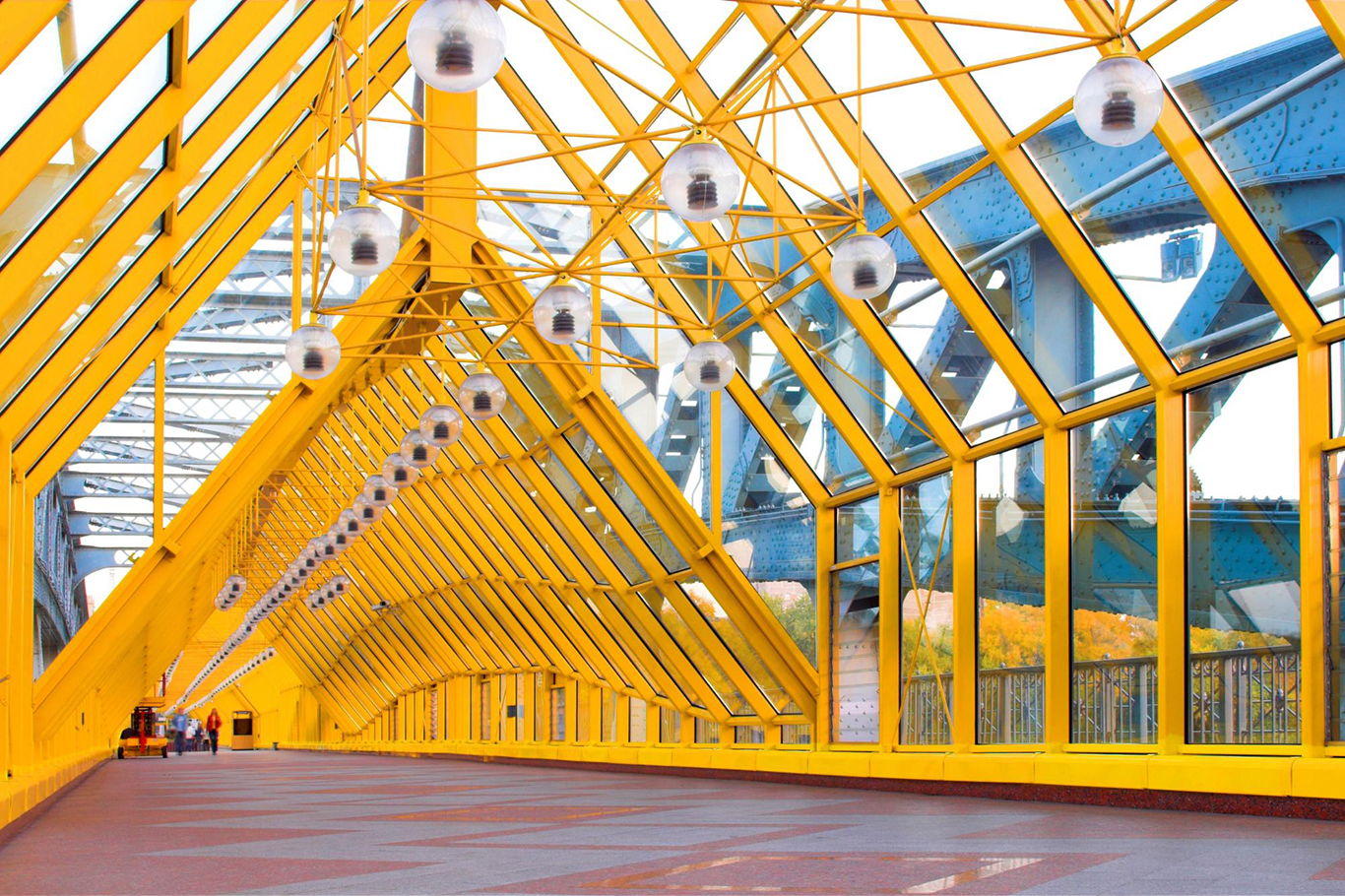 Making the switch to eco-friendly coatings
Solutions for solvent-free yet efficient protective coatings 
Protective and industrial coatings cover the vast majority of the surfaces we touch, lean against and walk past in our daily lives. What we may be less aware of is the fact that some of these coatings use solvents that emit Volatile Organic Compounds (VOCs), which pollute the air we breathe. Switching to eco-friendly waterborne coatings is, therefore, a major trend in the coatings market, and providing the products that can facilitate these alternative formulations – while providing improved functionality and better performance – is one of the many ways in which Solvay is actively contributing to building a more environmentally friendly world.
Waterborne coatings are applied all around us: in building and construction, general industrial, automotive, for corrosion protection, on metal, on wood, for marine uses, packaging and coil markets, and by latex suppliers. A typical example of a waterborne coating can be found in the paint you just bought at your local home improvement store to redecorate your kid's room!
With such an expansive market, coating manufacturers continue to develop higher performing polymer chemistries to meet demand for waterborne coating solutions that offer distinct properties, specifically in demanding industrial applications.
"Formulators today are in search of technologies that address the challenges of adhesion to difficult surfaces, anticorrosion, hydrophobicity and overall durability, specifically in the segments of direct-to-metal (DTM) applications on metal structures, shipping containers, etc.," explains Sel Avci, Global Marketing Director at Solvay. "These segments are converting to waterborne products that deliver the same performance requirements as their solvent-based counterparts."
Paints and coatings for better air quality
Waterborne coatings are eco-friendly and greener because water is used as a diluent to disperse a resin instead of organic solvents, which are considered Volatile Organic Compounds. To formulate a waterborne coating, manufacturers must use surfactants to emulsify the resin, disperse pigments and improve end-application properties.

Like so many other sectors, from food and home and personal care to agriculture – industries to which Solvay is proud to provide a variety of eco-friendly ingredients – the coatings industry continues on a trend towards more environmentally friendly products emitting low to zero VOCs and that are odourless and less air polluting, as regulatory restrictions, along with customer demand, call for healthier and cleaner coatings globally.
Our commitment to excellent customer service, strong application knowledge and broad product lines are the top three reasons why emulsion polymer producers and coating customers are selecting Solvay as their primary raw material supplier and/or working partner.
Sipomer®, Solvay's line for waterborne coatings
Solvay's line of coating solutions was developed for the formulation of a wide range of products: waterborne architectural paints, industrial direct-to-metal coatings, adhesives and printing inks. For binder performance improvement, the Group's Sipomer® line of specialty monomers, uniquely combined with surfactants, delivers new functionalities and achieves improved durability, sustainability, adhesion and corrosion resistance.
In addition to Solvay's existing portfolio of specialty monomers, the latest solutions include a new high-efficiency specialty adhesion monomer, Sipomer®PAM 600, which can be used with specialty emulsifiers such as the Rhodafac® and Aerosol® lines of products, for both architectural and industrial latex systems.
Furthermore, Solvay is currently offering polymerizable stabilizers (Sipomer® COPS series) and is also developing polymerizable surfactants to resolve the issues of water sensitivity, surfactant leaching and foaming due to the drawbacks of the conventional surfactants used for waterborne coatings formulations. These surfactants can be used at lower concentration and alone (without adding traditional surfactants), leading to the reduction of the quantity needed.
With all these solutions, Solvay is set to pave the way for the continued expansion of non-toxic coatings in our homes and workplaces…
To learn more, click here to watch Solvay's latest webinar on waterborne coatings and to learn more about how different polymer types can be tailored to formulate direct-to-metal, waterborne, industrial coatings systems that deliver enhanced and differentiated performance.