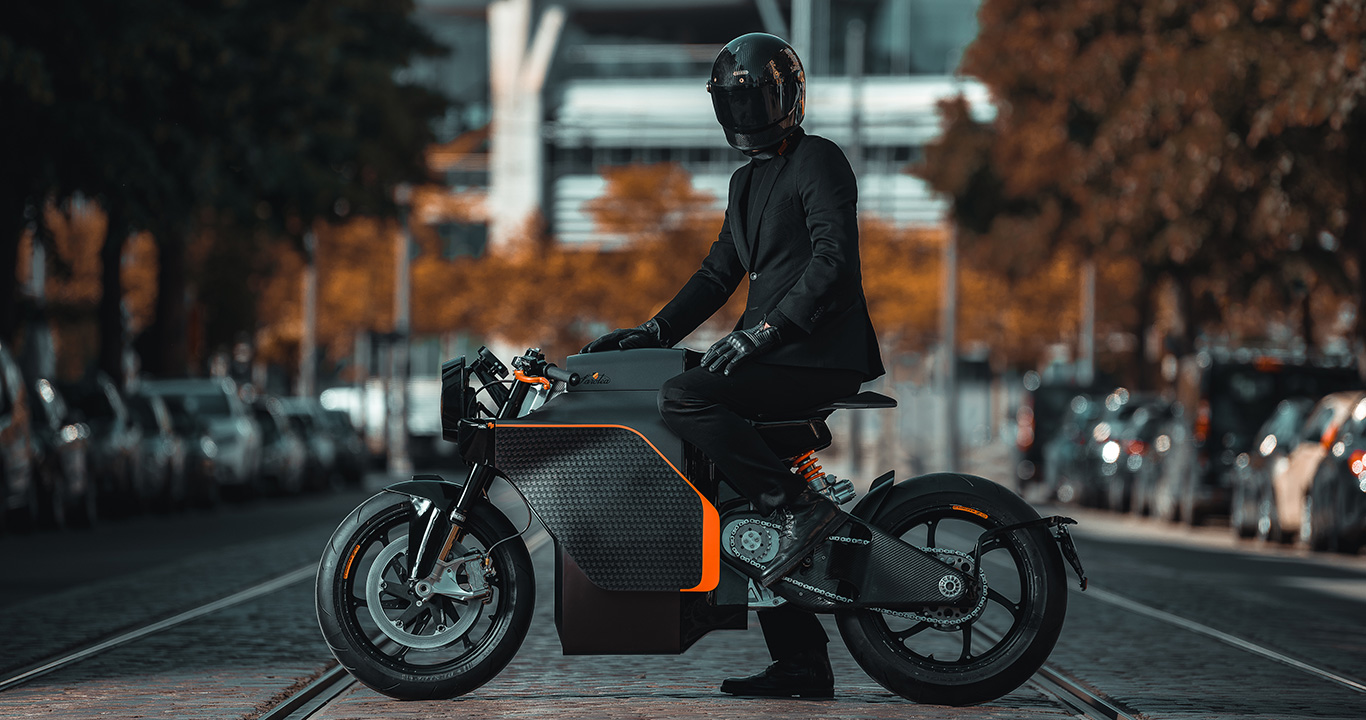 Vintage motorbikes heralding the future of green mobility?
Legacy motorcycle manufacturer at the avant-garde of light electric mobility
When it started its production in the early 20th century, Belgian company Saroléa was one of the world's first motorcycle manufacturers. In the 2010s, the brand, widely recognized for its quality and reliability, was acquired by brothers Torsten and Bjorn Robbens, with the objective of propelling it into the 21st century. Today, with their small-scale production of high-end electric racing motorbikes on one hand and their interchangeable battery platform powering light urban vehicles on the other, they have no doubt reached their goal.
A game changer in the LEV space
With backgrounds in Formula 1 and information technology, Torsten and Bjorn wanted to do justice to a brand that has been embedded in the history of technology in Belgium since the Industrial Revolution by reviving Saroléa. "Initially, the project started with racing motorbikes only, then we re-oriented our business to the production of road-legal motorcycles," says Bjorn. "We now also manufacture for others, which was a shift in our strategy: we're a technology partner for companies wanting to venture into the Light Electric Vehicle (LEV) space, with a focus on battery technology."
By combining connectivity, software, artificial intelligence and good old mechanics, the company strives to make their products ever more efficient and safer, whatever the market they are serving. It's with that philosophy in mind that they developed a new type of battery pack that can be used for several different vehicles. Think of the modular batteries that exist for certain power tools, where you can switch a battery from your drill to your circular saw or sander; Saroléa applied the same idea for the light urban mobility market.
The company will be presenting this scalable battery platform powering its latest motorbike prototype at K Fair, the world's #1 plastics trade fair in Düsseldorf late October. "Our team is diverse, comprising people with backgrounds in the fields of aerospace, automotive, IT, security, and safety," continues Torsten. "And with that knowledge, we were able to produce something that is a gamechanger in mobility."
High-end materials powering innovative mobility
Of course, none of this would be possible without disposing of the right materials. "We're one of the first manufacturers to package batteries in composite cases," explains Bjorn. "That's why having unparalleled know-how about these materials is crucial." They found in Solvay an associate who could provide that know-how and, more than that, become a true long-term partner.
In fact, a few years ago, Saroléa joined the Group's incubator program and relocated to its Brussels campus. "We've been working hand in hand all along: they first used our composites for their body work, and now for their battery casing," explains Vincent Rollier, Solvay's Group Business Events Manager, "drawing from our portfolio of pre-pregs and resins that are already used for high-end applications in the aerospace and automotive industries."
 
Discover Solvay at K Fair 2022
 
At K Fair, both companies will be extending that long-standing collaboration by communicating together: Saroléa will be unveiling its battery platform for the first time while Solvay gets to showcase a life-size use case for its materials in latest-generation green mobility.
From initial tests to prototyping and eventually scaling up to large-scale production, Saroléa's engineers turn to Solvay for the next technology they could use and what material would be best suited for which application. 3D printing can be used for quick prototypes, lightweight plastics and carbon fiber for full-blown production: different materials accompany the entire development process – as for bodywork, composites make for sleek, good-looking parts that don't need to be painted. 
"Because we're upscaling, we want to increase our collaboration with Solvay: we're constantly looking for new materials and solutions."
Bjorn Robbens, CEO Saroléa
Developing next-generation vehicles faster
In terms of the motorbikes it manufactures, Saroléa "will always be a niche brand", continues Bjorn. "But products such as our adaptable battery case, which can be scaled according to how much power capacity a vehicle needs, are destined for large-scale manufacturing."
What types of vehicles are we talking about? Smaller than motorbikes, larger than bicycles: typically lightweight electric 2-wheelers that are fit for intercity distances. "For OEMs, our platform is appealing because they can use it to achieve rapid development and iterations, and hence go to market faster," says Torsten. "Also, the fact we can engineer and prototype in-house means we can act as a pre-series laboratory partner for them. It takes time for these large companies to develop new products: with us they can move faster." For the greater benefit of zero-emissions urban mobility, and hence the planet.