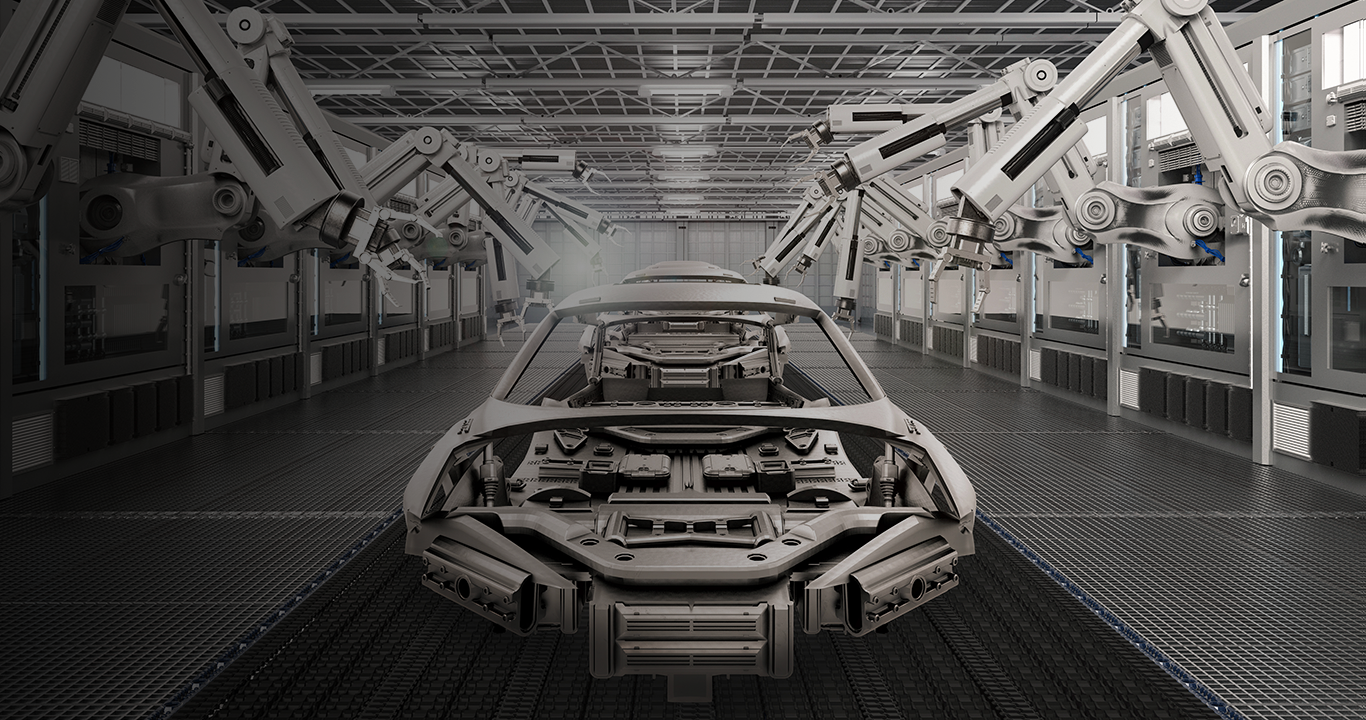 Efficient aluminum bonding makes cars more sustainable
Solvay's bonding additive paves the way for more aluminum-intensive cars
The switch from steel to aluminum is a major trend in the automotive industry right now. Why? Because manufacturers are committed to improving the environmental profile of their cars, and one of the most efficient ways to do that is to make them lighter. As you might know, aluminum is much lighter than steel: as a result, aluminum-intensive vehicles weigh 20% less on average. This means they consume less fuel and cause less CO2 emissions (about -14%).
Add to that the infinite recyclability of aluminum (along with glass, it's the only material that can be recycled over and over without losing its properties - steel in comparison can only be recycled once, and not for the same applications as virgin steel), and the fact that in many cases, manufacturing processes using aluminum cause less emissions than with steel, and it's easy to grasp the positive environmental impact of aluminum-based cars.
  
The solution the automotive market needs
Hence the interest of Solvay's Addibond™, the most efficient metal treatment additive to make aluminum more durable, and currently the only technology meeting the most demanding requirements for aluminum-intensive cars made by top-tier auto makers. Because it is such an enabler for more environmentally friendly mobility, Addibond™ was officially declared an "Efficient Solution" to fight climate change by the Solar Impulse Foundation early 2022, joining a growing list of Solvay products that have been declared profitable solutions to protect the environment by the Swiss foundation. Addibond™ also earned Solvay the Potier Prize for the second time in a row, established by the French government to encourage sustainable innovation in chemical companies.
"Aluminum is already a material of choice in the automotive industry both for luxury and mass production models, and our additives improve the durability and quality of the bonding," says Julie Mollet, Marketing Director for this product line. "Additionally, the consumer experience is improved thanks to noise reduction and the prolonged longevity of the car."
So what does Addibond™ do exactly? Applied to the surface of aluminum sheets in a molecular thin layer, it improves adhesive bonding and paint adhesion as well as resistance to corrosion, wear and tarnish. In a nutshell, it gives unparalleled robustness to aluminum, thus eliminating the metal's only disadvantage compared to steel. And that's precisely what the market needs right now: the product is already in use in approximately 2% of newly produced cars, and growth in demand is steady.
  
How car parts are assembled with Addibond™ 
Addibond™ is a copolymer designed to bond to both aluminum surfaces and structural adhesives. It was developed specifically for the adhesive bonding of aluminum body sheets and parts in automotive manufacturing. During the automotive assembly, adhesive beads are applied on the areas to be glued. The adhesive and polymer then react together, forming extremely stable covalent bonds.
"We are both ambitious and optimistic about the potential of this technology," explains Patrick Moreau, Global R&I Manager at Solvay's Industrial Process Solutions. "Assuming approximately 30% of new cars are aluminum-intensive by 2030, this product could contribute to a yearly avoidance of 26 million metric tons of CO2 emissions for fuel/energy efficiency alone. What's more, as it allows a higher usage of aluminum (including recycled), it will significantly improve the circularity of the automotive market, reducing the need for primary aluminum extraction and pressure on resources and energy in the future."