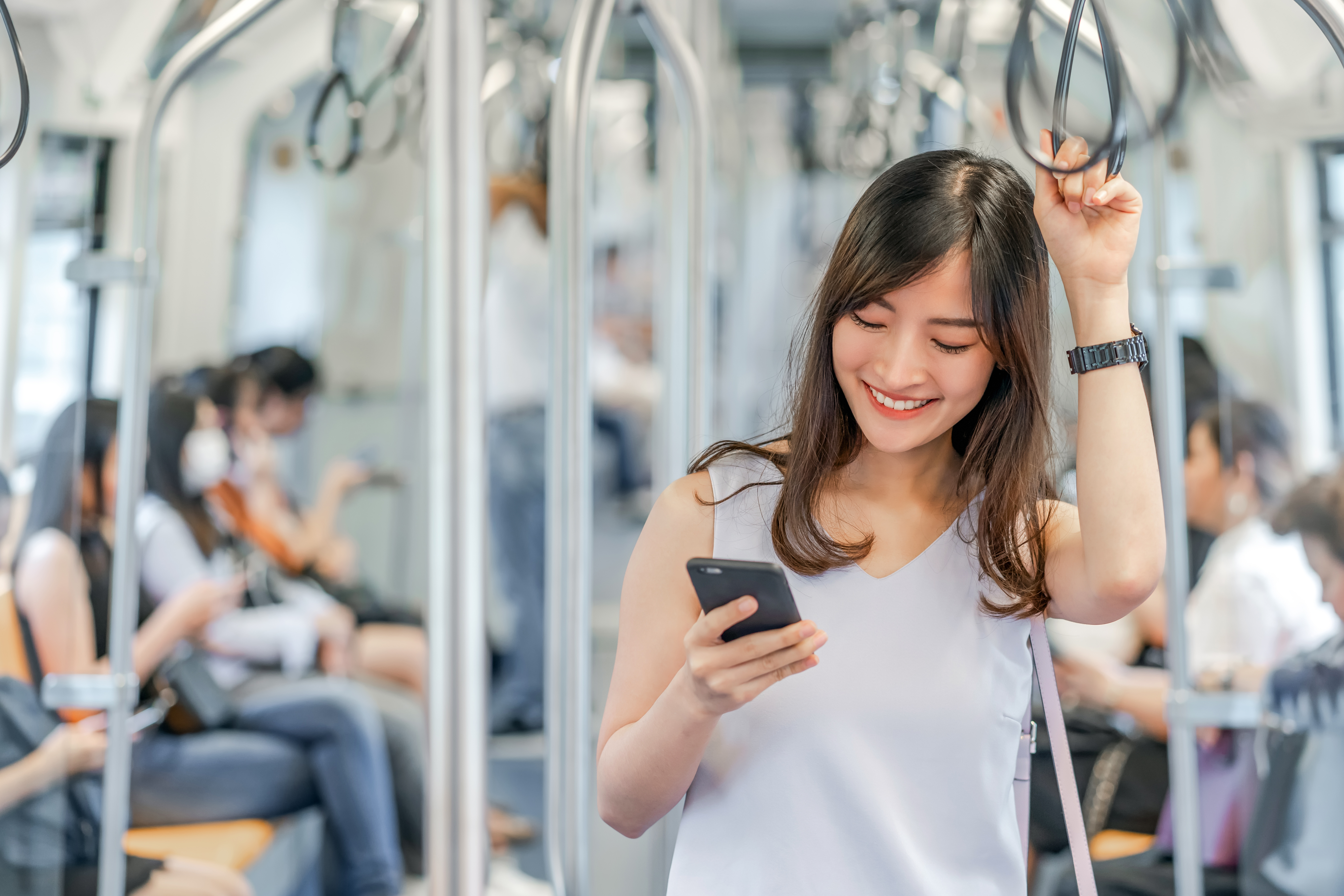 Ultimate disinfection: Helping Wings ensure germ-free surfaces for 24 hours!
Solvay's cutting-edge disinfection solution Actizone™ launches in Asia
In our homes and office spaces, at hotels, hospitals and any other public place, disinfection products are a necessity and highly used commodity – even more so since the onset of the Covid-19 pandemic. These detergents promise to kill nearly 100% of bacteria and viruses , but what we tend to forget is that their action is strictly limited in time. As soon as someone touches it, the countertop, doorknob or hospital tray you just cleaned is no longer germ-free. "The active biocides contained in disinfection products stop working when they dry, generally after a few minutes," says Oliver Hufer, General Manager of Solvay Novecare's incubator. "It's a reason why people keep getting sick: surfaces that we consider disinfected are in fact constantly re-contaminated."
A polymer for antimicrobial action
To avoid that recurring problem, Solvay's teams at Novecare worked for several years to develop a technical solution that would enable manufacturers to formulate long-lasting antimicrobial products. The result is Actizone™, a family of products whose central element, Actizone™ P5, is a proprietary polymer system that has the particularity of forming complexes with antimicrobial actives.
Trapped in an invisible protective film, the biocide actives remain on surfaces (of all types: glass, steel, formica…) and continue to kill bacteria and viruses over an extended period of time. Every time you touch the table or counter, the Actizone™ film releases more biocidal actives, instantly killing the germs transported by your fingertips or deposited through aerosolization.
 
Disinfecting surfaces in Asia first
The first region where consumers will be able to enjoy the benefits of Actizone™ is Asia. Wings, one of Asia's leading home care manufacturers, is the first company to use it in marketed products, which are the recently launched WIZACT 24™ and WIZ 24™. "Long-lasing disinfection is a new concept to Asian consumers," explains Annie An General Manager of Global Brands at Wings. "A credible, long-lasting disinfecting product certainly provides an upgrade in terms of protection and a higher level of reassurance to consumers. But its launch requires some communication and education to trigger the interest of consumers."
The main hurdle before Actizone™-based products could be commercially launched was certification. Every claim on a disinfection product must be independently proven before commercial launch, and an extraordinary property such as the capacity to kill bacteria and viruses for a full 24 hours has to be tested using scientific, reliable and validated methods, and sanctioned by regulatory bodies. "Actizone's long-lasting protection was validated on bacteria using the US and UK residual disinfection protocols and is also the first product demonstrating 24-hour protection on viruses, such as coronavirus, with the new UK protocol," explains Kamel Ramdani, who oversees Research & Innovation for North America at Solvay Novecare. "You need to pass these certified tests in order to launch a disinfection product globally."
 
Obtaining that precious certification was a lengthy process, but after several years of efforts (in startup-style incubation mode to accelerate technical development), Solvay filed several patent applications for Actizone™.
Antimicrobial efficiency against the Covid-19 virus
The Actizone™ product family also includes Actizone™ S5, a surfactant package designed to be combined with the Actizone™ P5 system; and Actizone™ F5, a ready-to-use formulation that gathers both Actizone™ P5, Actizone™ S5 and the active biocide.
The biocide is made of pre-existing, duly sanctioned quat-based actives. "Quats are a type of amine-based biocide used for disinfection that offers the advantages of being not just antibacterial, but also antimicrobial," explains Kamel. "This means they kill a wider range of microorganisms, including mold, fungi and viruses." In fact, tests have shown that Actizone™ instantly destroys over 99.9% of microorganisms - including the coronavirus.
A credible, long-lasting disinfecting product certainly provides an upgrade in terms of protection, and a higher level of reassurance to consumers.
This last property accelerated the launch of Actizone™. "With the outbreak of the Covid-19 pandemic, we changed our strategy," says Oliver. "We came up with our own fully certified formulation in order to go to market as fast as possible." This was definitely a plus for a customer such as Wings. "In developing the formulation that goes into our WIZACT 24™ and WIZ 24TM ranges of products, we received good support from Solvay in terms of formula development, claim substantiation support and product safety support," adds Annie An.
Uncompromising and economical
The tricky part about adding a new technology in a disinfectant is that it can't compromise any of its properties. "There are several major attributes to disinfectant products: they must clean, have no negative esthetic impact, leave no trace or stickiness, destroy germs fast (in less than 5 minutes) and have a broad efficacy spectrum," sums up Kamel. "We now add a new differentiating attribute: long-lasting protection – and we've been able to do that without sacrificing any of the other ones." So far, that's a unique feat. "Actizone™-based formulations provide a better user experience compared to other similar technologies, particularly because they don't leave a sticky film on surfaces, which consumers don't appreciate," confirms Annie.
Actizone™ thus fills an unmet need, while providing significant additional benefits: in a world where surfaces only need to be disinfected once a day, savings in terms of labor and product quantities are set to be huge.
https://youtu.be/mNkv0a2HMWU
*Solvay is issuing this Actizone® webpage exclusively for the use and benefit of Solvay's EU customers and EU intended markets.  It is not intended for use or reliance by United States customers or markets. For the Actizone® webpage intended for other Solvay non-EU customers and/or intended markets, including but not limited to the United States, please contact your Solvay sales representative.  Any Actizone® product sales and/or use in a particular Member State of the European Union, as well as in any country of the European Free Trade Association and in the United Kingdom, shall be solely on the basis of the notification and/or registration and/or approval and/or authorization in the relevant Member State(s) or country for one or more specific product type(s). Furthermore, any claims regarding Actizone® in a particular jurisdiction shall be addressed solely by the laws and scope of Actizone®  notification and/or registration and/or approval and/or authorization in that jurisdiction. This webpage is not intended to promote, sell or recommend the sale or use of any Actizone® product in Member States of the European Union or countries in which the particular Actizone® product is not yet notified and/or registered and/or approved and/or authorized.