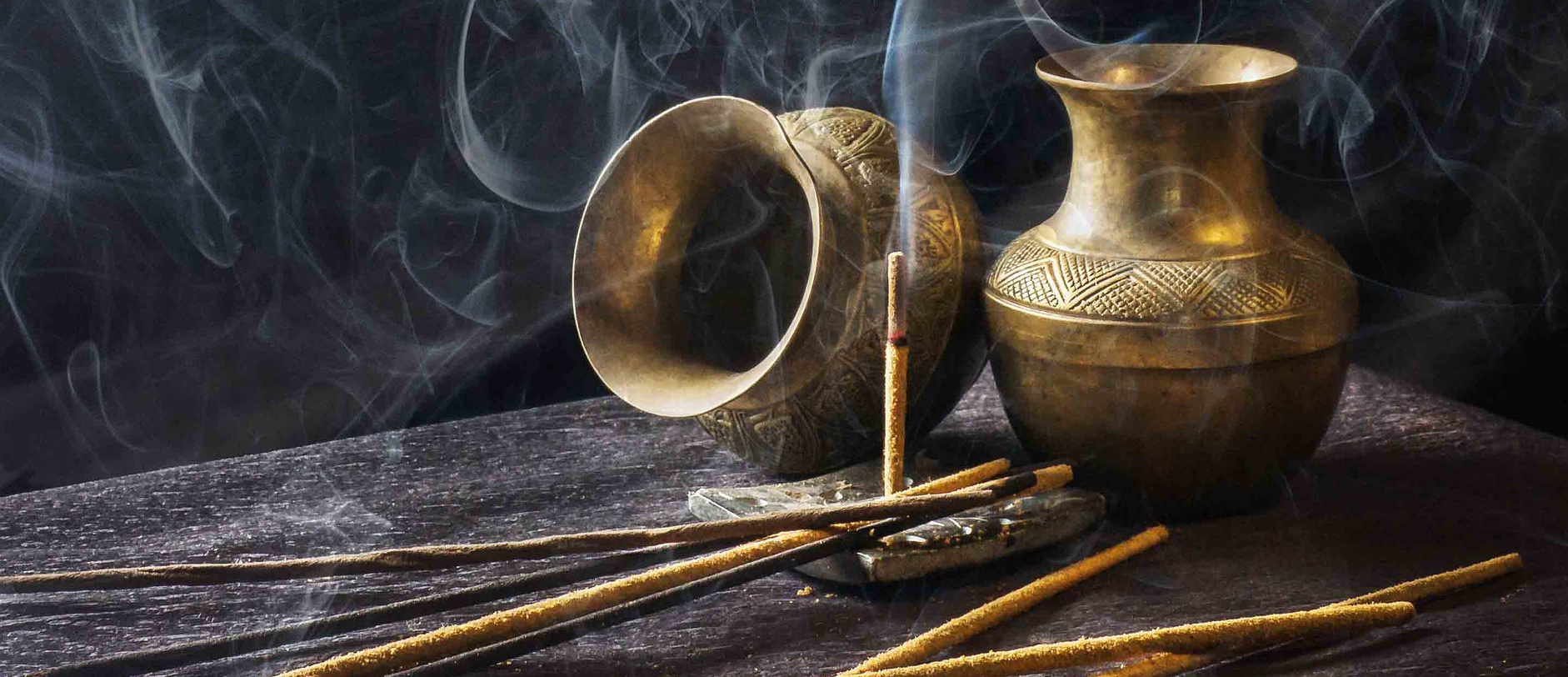 Rhodiantal®
An alternative to traditional sandalwood
Rhodiantal® Original is the market reference. Thanks to our historical expertise, Rhodiantal® Original is manufactured from catechol through guaiacol to IBCH (isobornyl cyclohexanol). As a unique synthetic alternative, it offers an invitation to travel, delighting your senses with the purest sandalwood scents…  
Rhodiantal® Original is the best alternative to traditional sandalwood raw materials. This sandalwood scented perfume contains a high concentration of trans-3-isocamphylcyclohexanol, extending your possibilities to make the exotic journey last in many applications. Rhodiantal® Original is highly sought-after in the global fragrances market, particularly in Asia-Pacific and India. It invites you to contemplation and relaxation.
Rhodiantal® Original is the very first synthetic sandalwood product to ensure:
Burning effectiveness and high diffusivity in incense sticks (agarbatti, raw batti)
Oriental pleasant scents in personal care products (soaps, shampoos, creams, lotions)
Long-lasting notes in home care products (laundry care, household care, detergents, fabric softeners)
Rhodiantal® Original: Countless possibilities for many applications
Our product provides a high concentrated degree of purity. It constantly delivers authentic and pure sandalwood notes, ensuring high diffusivity and long tenacity for any base note. The analysis of our isomer's olfactory characteristics reveals a consistent olfactive strength in many applications.
Rhodiantal® Original is at least twice as strong as any other so called IBCH product. With its enhanced character, this divine sandalwood fragrance is ideally suited for the manufacturing of high quality incense sticks(e.g. agarbatti and raw batti).
Rhodiantal® Original has also been designed for the manufacturing of personal care and home care products. The trans-3-isocamphylcyclohexanol, our effective component, releases very quickly oriental pleasant scents to the making processes of creams, lotions, soaps and shampoos. It ensures woody long-lasting scents for fine fragrances: Eau de Toilette, and Eau de Parfum. Rhodiantal® Original will also meet your expectations in the manufacturing of detergents and fabric softeners. 
Rhodiantal® Original - physicochemical properties
With its long-lasting bottom note effect, Rhodiantal® Original is highly stable and reliable, particularly in the perfume production process. It is completely non-allergenic* and does not contain any material derived from Genetically Modified Organisms. It does not contain any chemical additive or other substance restricted by the IFRA (International Fragrance Association) and fully complies with its requirements (47th amendment June 2013), bearing no particular specifications.
*RHODIANTAL® Original IBCH is free from all of the 26 allergenic substances concerned by the 7th amendment of Directive 76/768/CEE (directive 2003/15/CE of 02/27/03) or Regulation (EC) n°1223/2009.
Consistent quality based on our historical expertise
With our 30 years of technological expertise in IBCH production, we control each stage of the manufacturing process. Our company ensures full traceability as well as consistent quality thanks to its R&I network and its chain of production fully integrated in a unique site. 
Rhodiantal® Original is manufactured in compliance with the highest safety standards. Our dedicated ISO 9001 certified plant in Zhenjiang, Asia, follows the most stringent manufacturing process and prevents any olfactive cross-contamination in accordance with the environmental requirements. It fully complies with the IFRA requirements. 
Rhodiantal® Candalum
Rhodiantal® Candalum is a precious sandalwood note that offers lasting power and stability. Rhodiantal® Candalum is designed for all Fragrance applications and Perfumery uses, including cosmetics, fine fragrances, incense sticks and scented candles.