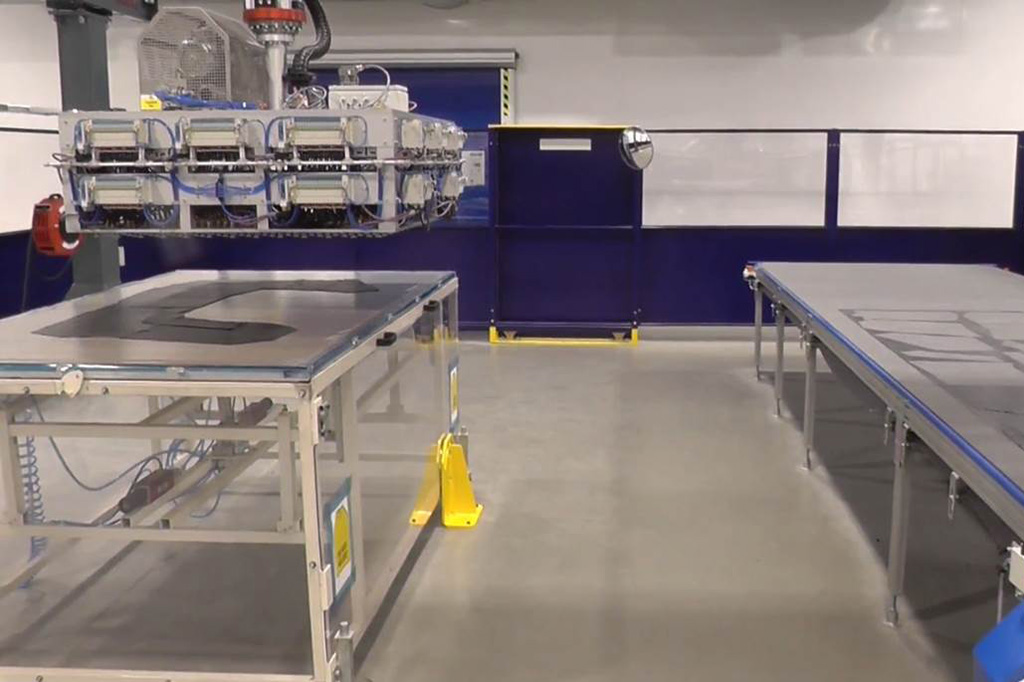 Composite Part Manufacture Automation
Automation is the future of industrialization
Solvay has developed automation technology for the creation of tailored composite blanks for single step molding.
Key Benefits:
Developed for serial automotive production volumes
Enables single minute Takt times from a single production line
Highly automatable
Suitable for a variety of manufacturing processes; including preforming for RTM/HP-RTM as well as for the manufacture of prepreg composite components.
Flexible cell equipment can support multiple components with a tool and program change.