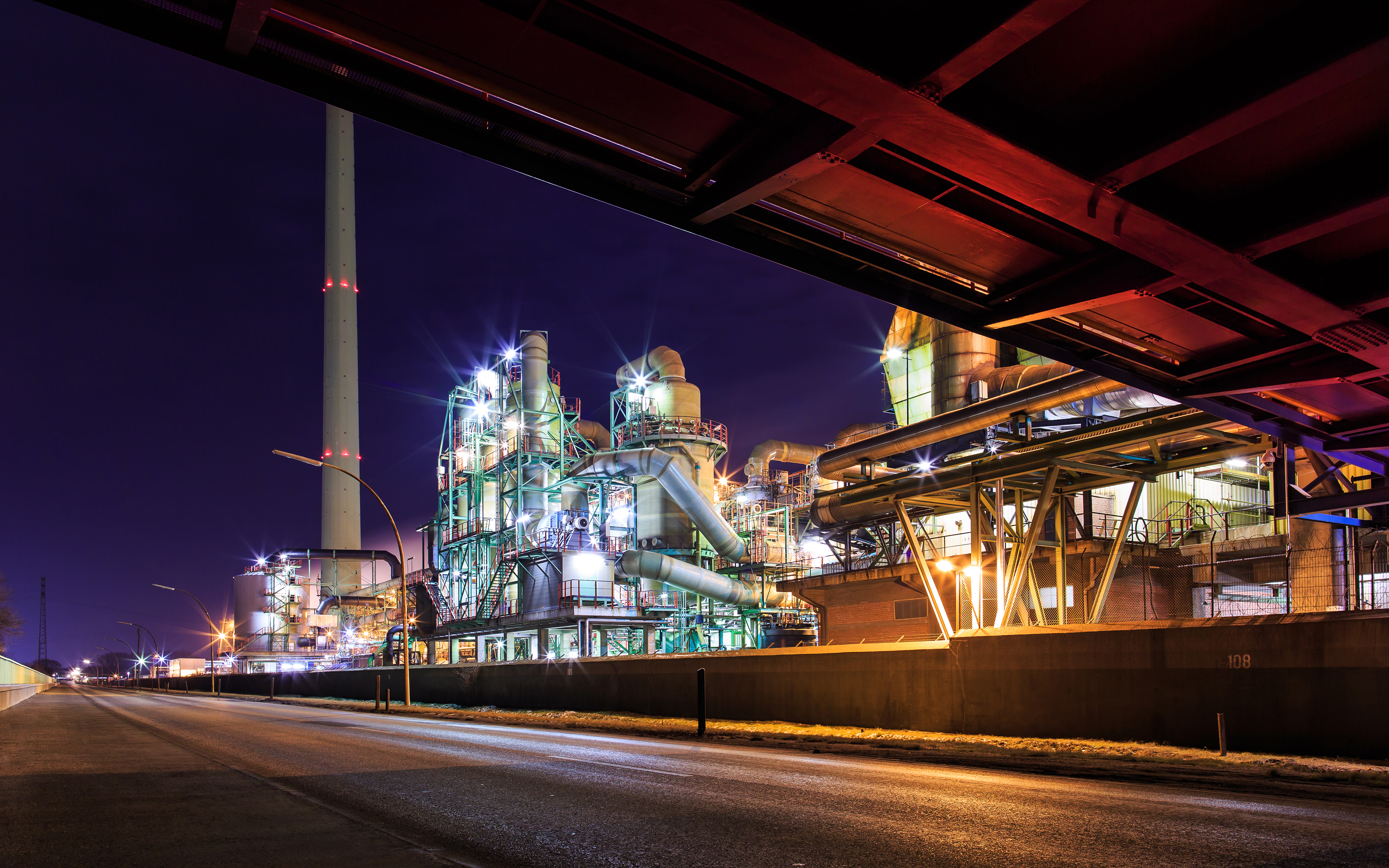 Waste to Energy
Corrosion Resistance for Sustainable Performance
As societies around the world seek sustainable solutions for non-recyclable waste, many follow the European waste-to-energy model that turns industrial and municipal waste into reusable energy. Backed by more than 20 years of experience in the specialty polymers business, Solvay's corrosion resistance solutions offer protection for heat exchangers and stacks that extend the service life of chimneys and flue gas treatment technologies to deliver long term cost benefits for power plants.
Solvay offers four unique specialty polymers with the highest levels chemical, heat and corrosion resistance available:
Halar® ECTFE – The First Choice for Long-Lasting Performance

Hyflon® PFA – The Best Thermal and Chemical Resistance

Solef® PVDF – Cost Effective High Performance

Tecnoflon® FKM & PFR FFKM – High Heat Corrosion Resistance
Our advanced corrosion solutions are formulated to provide robust and flexible alternatives to specialty alloys, the current market standard. Specialty polymers are able to outperform corrosion resistant metals in the harsh environment created by waste incineration ౼ a process that generates a highly aggressive chemical and temperature environment. Typically, plants use flue gas desulphurization (FGD) units to abate dangerous sulfur dioxide gas emissions. These FGD units typically contain very corrosive substances such as SO2 /SO3, HCI, NH3 and HF.
Solvay's corrosion resistant polymers can be used to produce sheet liners, coatings, seals, tubes and other components that combine resistance to corrosion, extreme temperatures and aggressive chemicals. 
Minimize Corrosion, Improve Performance and Increase the Lifespan of Your Technology
Learn how waste to energy stacks and heat exchange systems can be protected from corrosive exhaust gases and acidic condensation by using specialty polymers to minimize corrosion, improve performance and increase the lifespan of your technology. 
Solvay fluoropolymers, fluoroelastomers and perfluoroelastomers are innovative and high performance material options for corrosion protection and sealing solutions in harsh environments as they distinguish themselves for meeting a wide range of critical performance requirements:
Outstanding abrasion resistance
Exceptional surface smoothness
Excellent retention of their mechanical properties even at high temperatures
Superior chemical resistance even when exposed to aggressive compounds
Extraordinary permeation resistance to water and acid at high temperatures to ensure no chemicals pass through the liner to attack the fabric backing and substrate causing failure of the structure
Creating Value for our Customers
We create and formulate specific polymer products that can replace metal in harsh conditions and are suitable for highly demanding industrial equipment applications combining resistance to corrosion, extreme temperatures and aggressive chemicals. Our commitment to sustainable development is one of the drivers of our growth.
Our business approach goes beyond our direct customers. We address all the stakeholders within the value chain. This enables us to innovate and build global partnerships with final users, Technical Providers, and EPC-M contractors that are typically found in today's key markets. By creating an open network of collaboration, where each player brings specific expertise and know-how, we are able to join-forces effectively in large-scale projects typical of the Waste to Energy market.