Raise the commitment of employees to 80%
The men and women who work at Solvay are the Group's most important asset. Their level of commitment is a key factor for Solvay.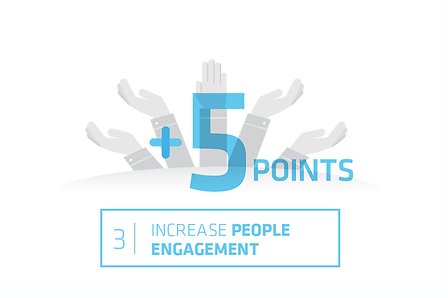 People commitment can be defined as:
the degree to which employees think, feel and act in ways that represent high levels of enthusiasm and commitment to the stakeholders of the organization;
the extent to which employees are willing to contribute their knowledge, skills, abilities, and effort to help an organization succeed
Solvay's Engagement Index measures the commitment of employees in a Group-wide triennial survey addressing everyone. In 2015, it was 75%. The objective is to lift it to 80% by 2025, measuring 5 aspects: pride in working at Solvay; quality of work environment; overall satisfaction; motivation; and attachment to the company.
In order to achieve that objective, the Group will seek to improve recognition & rewards, develop people, to foster work/life balance and an inclusive culture.

"People are the biggest asset of the company. If we want to step up and be stronger and better, we must have a workforce that is incredibly engaged."

Vincent De Cuyper
Comex Member