Generate 50% of revenues with solutions addressing the challenges of sustainable development
Demographic shifts, resource scarcity, evolving consumer behavior, faster innovation... Our planet is facing major issues. We believe innovative chemistry holds the sustainable solutions for future generations.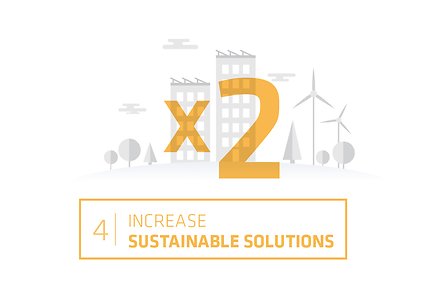 Thanks to Solvay's "Sustainable Portfolio Management" (SPM) analysis tool, the Group identify opportunities where of its innovation and business portfolio addresses the challenges of sustainable development. With a strong Life Cycle thinking focus, it combines an analysis of Solvay's product environmental footprint and the needs for sustainability in the market place.
To reach this objective, innovation projects will focus for example on developing new lightweighting solutions for cars and airplanes as a way to reduce CO2 emissions or on advanced ingredient formulations for the agricultural sector, which are respectful of the environment.
"SPM is like a compass to steer us to the right investments, research projects, and portfolio decisions."
Roger Kearns
Comex Member