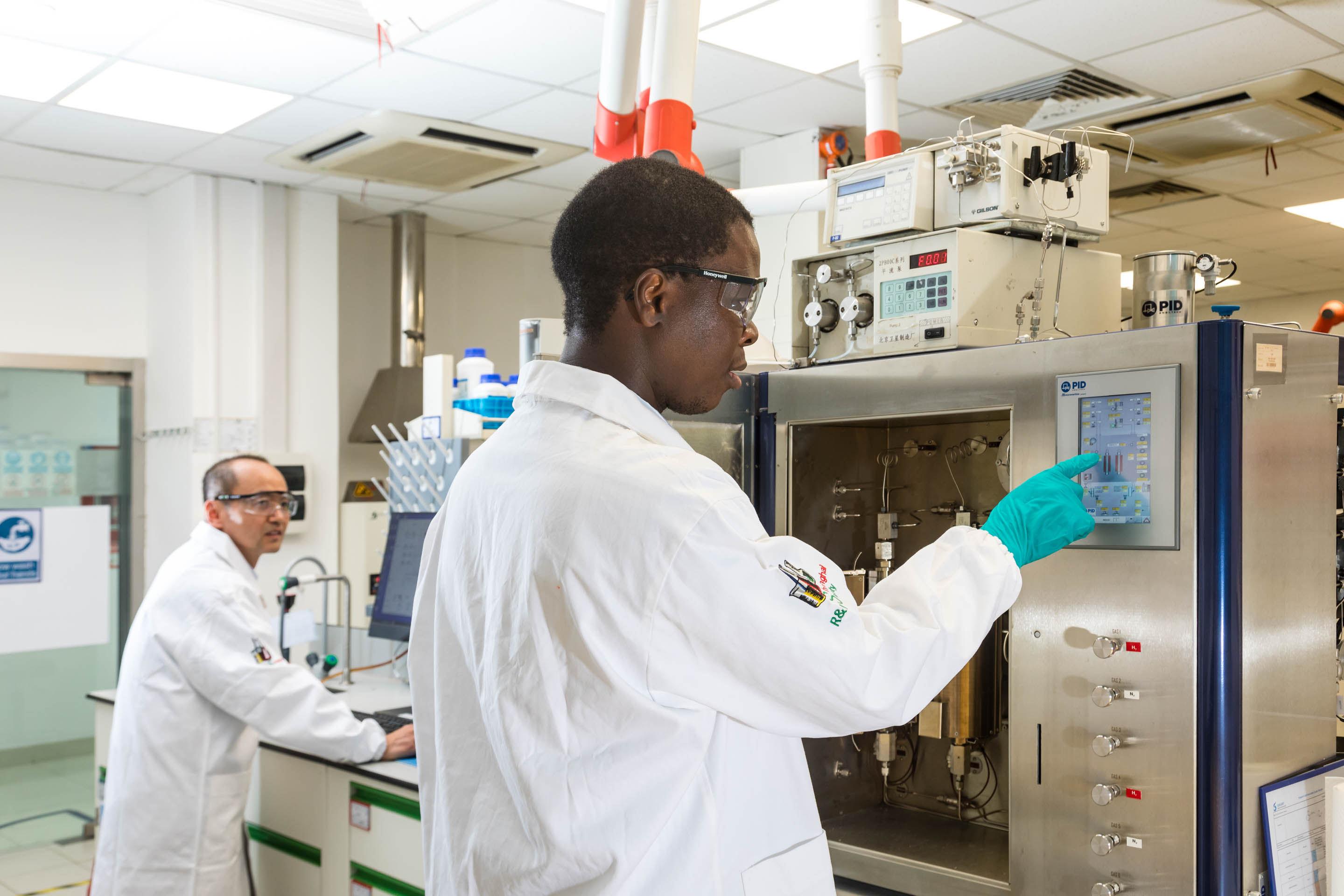 Open innovation
Joint laboratories
Solvay and CNRS: the most extensive scientific partnership of the Group
Thirty years ago, Solvay opened four joint laboratories in France, the USA, and China that gather our in-house researchers, the French National Center for Scientific Research (CNRS) scientists, and international students from various universities in order to span the impact of research for agile real-world application. 
All researchers work together at Solvay facilities on common scientific challenges such as eco-friendly reactions for new processes, microfluidics for chemical reactions and mixing, as well as the study of complex formulations and advanced materials, to tackle business unmet needs where breakthrough science is needed.  

This unique partnership that starts more than 20 new projects every year, is the emblematic illustration of what we do with the academic world to speed-up innovation and reduce time to market.
https://youtu.be/Aqsb3-1uGa4
The Laboratory of the Future (LOF) – Bordeaux-Pessac, France
LOF research center gathers the brightest minds from Solvay, CNRS and the University of Bordeaux. The LOF has been designed to improve research productivity and shorten innovation time to market. The scientists at LOF concentrate on the development of miniaturized research tools and the creation of innovative projects in the field of physical chemistry.
Eco-Efficient Products and Processes Lab (E2P2L) – Shanghai, China
E2P2L, was initially established as a partnership between Solvay, CNRS, ENS Lyon, ECNU Shanghai and the Universities of Fudan and Lille. Dedicated to renewable and sustainable chemistry, the lab houses academic and industrial research scientists as well as students working on joint projects. 
In order to boost the development of innovative chemical processes and the emergence of eco-designed products on the markets, a "mirror lab" of E2P2L is established within the University of Poitiers gathering  Solvay, CNRS and the university researchers.
Main joint laboratories