Solvay Movin' On: the intersection of circular economy and urban mobility
During Movin 'On 2017, sponsored by Michelin, Pascal Chalvon (President of Solvay Energy Services and Sustainable Development Group General Manager) led a masterclass focused on "Urban mobility in the advent of circular economy".
Circular Economy encompasses a range of topics such as waste management, CO2 emissions, reuse, recycling and more. It has been driving Solvay's strategy for a long time, as the Group knows that more sustainable business not only means better business, but higher growth.

SPM is like a fact-based compass that is used to evaluate Solvay's products from a holistic perspective based on three sets of criteria: environmental footprint, social impact and the way in which they answer market demand and challenges.

Pascal then highlighted Solvay's significant headways in 2017 in the field of urban mobility - fuel efficiency, lightweighting and electrification – that perfectly fit the SPM methodology.
Fuel Efficiency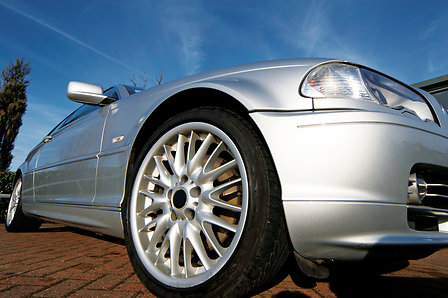 Solvay launched earlier this year its
breakthrough innovation Premium SW
, a new Highly Dispersible Silica (HDS)
which boosts the performance of energy saving tires on passenger cars.
While meeting all of the tire industry's strict safety and performance requirements, Premium SW is greatly helping car makers to meet their sustainability objectives in lowering fuel consumption and CO2 emissions.
Solvay Silica's Premium SW range improves rolling resistance in Ultra High Performance tires up to 25% and offers a 15% improvement in durability for Fuel Efficient Tires. Premium SW also shows the most promising results compared with Carbon Black in the truck tire market.
Lightweighting
Solvay also announced in March 2017 the launch of its
new innovative thermoset prepreg resin system SolvaLite™ 730
, a component of the SolvaLite™ range of thermoset composites that complements Solvay's Evolite™ range of thermoplastic composites.
SolvaLite™ 730 is a next-generation sub-60 seconds cure technology specifically developed for high-volume automotive applications. It offers high flexibility in processing and enables the efficient manufacturing of different types of components at high rates.
Electrification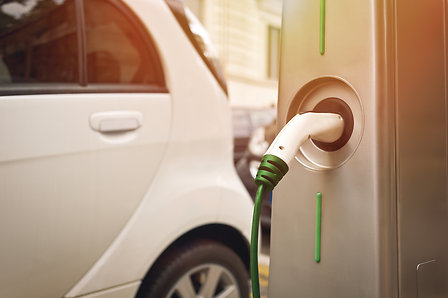 Solvay recently acquired
Energain™ technology from DuPont
, enlarging its existing portfolio of high performance salts and additives for electrolytes and strengthening its capabilities to develop further innovative high-voltage solutions for Li-ion batteries.
Solvay's offer for high voltage Li-Ion battery solutions is leading the way for next-generation battery requirements in the automotive industry. Solvay's added value also extends to technologies that increase battery energy storage at affordable cost while providing higher energy density and improved safety.
What is Movin 'On?
Movin'On is the world's largest conference on mobility. Neither a trade show nor a seminar of experts, it's a prospective event gathering stakeholders in the fields of manufacturing, energy, transport, telecommunications, chemistry, etc., together with elected officials and scientists. After Chengdu in 2014, this year's edition was held from 13 to 15 June in Montreal, with a focus on urban mobility.