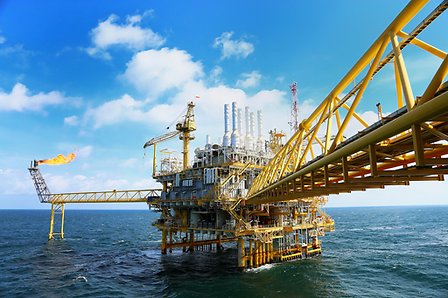 Today, a lot of onshore and offshore oil and gas reserves are stored in hard-to-access reservoirs. That reality is stressing critical infrastructure, including steel pipelines, which more than ever are exposed to aggressive depths and corrosive environments. Solvay supports the world's energy companies that operate in these environments with a wide range of high-performance polymers that expand the operating life cycle of pipelines and other critical pieces of energy infrastructure.
Solef® PVDF
Solef® PVDF
is a thermoplastic solution applied to steel pipelines operating in corrosive environments. Our solution is also resistant to very high-temperature oil fluids. Solef® PVDF supports shale oil and natural gas production sites and can operate effectively, unchanged over a 20-year life cycle.
KetaSpire® PEEK
Solvay's
KetaSpire® PEEK
solution is a high-performance sealing material that can be used in temperatures of up to 240 C. It's used as sealing material in air or fluid compressors used in the transportation of natural gas. The thermoplastic coating can also be used in pipelines to replace metal in the most severe end-use environments.
Tecnoflon® FKM
Tecnoflon® FKM
is synthetic rubber used as a sealing material connecting oil and gas pumps and pipes. The material is fatigue-resistant and can continuously operate in highly corrosive and high-temperature environments.