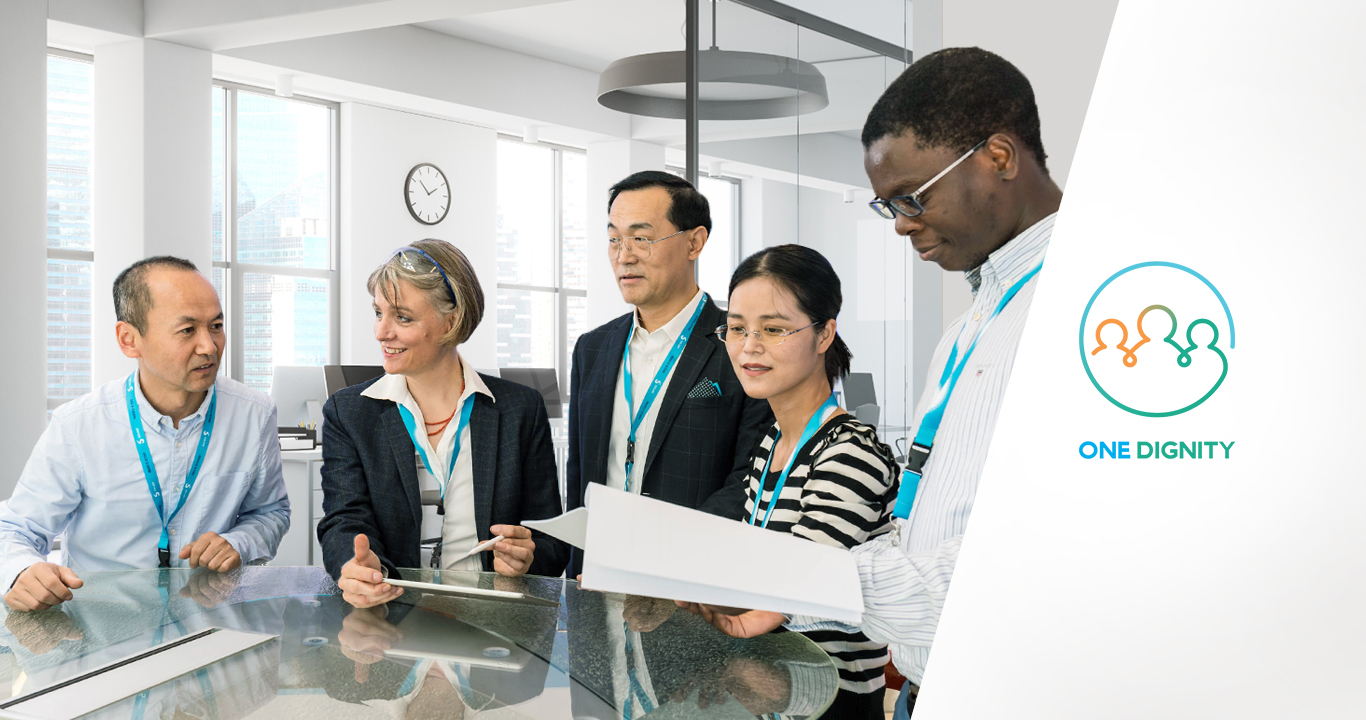 Diversity, Equity and Inclusion
Creating a diverse, equitable and inclusive workplace
DEI Policy
Equal opportunities to grow and thrive
Solvay is fully committed to fostering, cultivating and preserving a culture of diversity, equity and inclusion (DEI) and non-discrimination.
Our commitment extends to all areas of the business and beyond, including our employees, our board, our supply chain, and our communities.
Our DEI and Non-Discrimination Policy establishes Solvay's key guiding principles for the shared responsibility all Solvay stakeholders have to treat each other with dignity and respect, and outlines the concrete objectives and governance of our One Dignity program to achieve our vision of a satisfying, sustainable work environment that champions diversity and eliminates any form of discrimination.