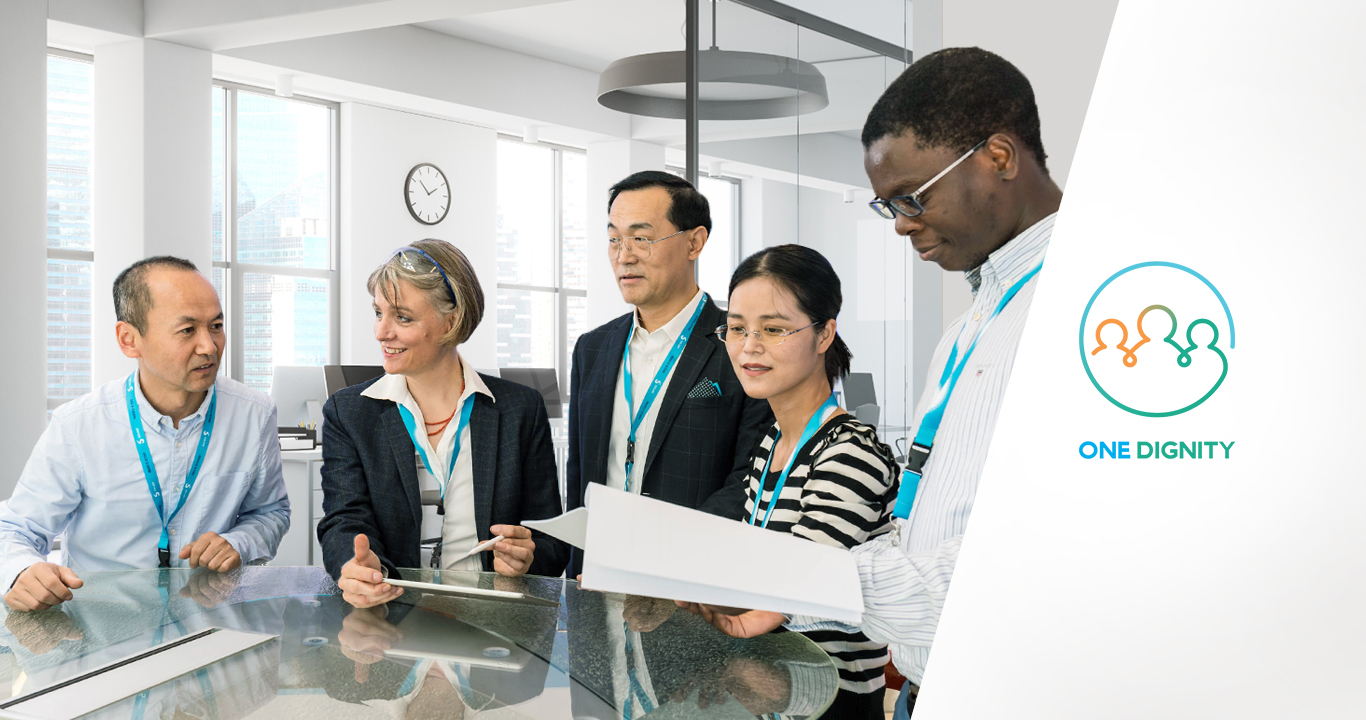 Diversity, Equity and Inclusion
Creating a diverse, equitable and inclusive workplace
Inclusion
We want to grow and nurture an inclusive mindset, build an inclusive employee experience and foster a speak-up culture and corrective actions.
Inclusive employee experience
Build an inclusive experience that ensures a real sense of belonging for all colleagues
About
Each of us is different, and therefore it's imperative that our work environment functions well for everyone. By managing diversity, equity and inclusion, we can make sure that every employee feels included and respected and is able to fully contribute to the success of Solvay.
Initiatives
In 2021 we launched our first global Inclusion Survey to all employees in order to establish a baseline and identify any inclusion experience gaps that may exist, which will enable us to prioritize our efforts.
In 2022 we will start prioritizing and auditing some of the "moments that matter" in the life of the employee (candidate experience during hiring, new hire onboarding experience...) in order to embed inclusion at every step of the journey.
Insights
Solvay's most recent Group-wide employee survey on inclusion showed that
- 80% of employees feel they can be "THEMSELVES" at work
- 69% of employees feel Solvay gives the feeling that they "BELONG"
- 67% of employees feel that everyone at Solvay is given "OPPORTUNITY" to develop to their FULL POTENTIAL, no matter who they are
- 66% of employees feel that everyone at Solvay APPRECIATES each other's DIFFERENCES.
Inclusive leaders
Successfully manage an assessment & development program for Solvay leaders to grow and nurture an inclusive mindset
About
The notion of Inclusion is embedded in one of our key Leadership Commitments:  "We care to create a more diverse, equitable and inclusive work environment: We foster inclusion by building and growing diverse teams, treating everyone with equity and fairness and creating safer space for everyone to bring their 'whole selves to work'."
Initiatives
Inclusive Leadership at Solvay is reflected in the way leaders consciously create and nurture a safer space for everyone to feel heard, valued and empowered to become a better version of themselves. 
Our approach is thus to focus on behaviors and actions.
We are offering both assessment and development tools to our leaders to guide them in the journey for a more inclusive leadership.
In 2021 we started by rolling out an Inclusive Leadership training from the very top for our Senior Leadership Team. In 2022 we will pursue this effort at scale, embedding DEI in our Leadership academy.
Insights
Solvay's most recent Group-wide employee survey on inclusion showed that
- 75% of employees  feel their MANAGER VALUES their PERSPECTIVES, even if it is different from his/her own
- 67% feel ENCOURAGED to PARTICIPATE in DECISIONS that affect their work
- 62% feel SENIOR LEADERSHIPS values DIVERSE PERSPECTIVES, even if they are different from their own
We believe dignity and inclusion starts with strong and inclusive leadership. That's why, in 2022, we are taking concrete steps to diversify the voices and experiences are called upon to influence the future and direction of Solvay.
Safe space to speak up
Build a culture in which individuals feel empowered to speak out or speak up when they experience or witness non-inclusive behaviors
About
Solvay is committed to cultivating an environment in which employees can communicate openly and honestly. Employees should feel comfortable and be free to raise ethical concerns and ask for guidance when they need it. 
If an employee, or indeed anyone engaging with Solvay, knows of or witnesses an ethical or compliance issue, you are encouraged to speak up and report it here in our Ethics Helpline.
Initiatives
We are launching several initiatives to raise awareness on both inclusive (e.g. micro affirmations) and non-inclusive behaviors (e.g. microaggressions), giving practical tools to our employees to guide them on how to react and when to speak up and speak out. They include: a toolkit for managers for embedding inclusive behaviors, an update of our Code of Business Integrity and DEI policy, identifying and training a network of speak up ambassadors.
Insights
Solvay's most recent Group-wide employee survey on inclusion showed that 76% of employees feel COMFORTABLE VOICING ideas & opinions, even if they are different from others, but also that there are employees who have experienced non-inclusive behaviors (27%). Solvay does not tolerate any type of discrimination, and we will double down on our commitment to increase awareness of non-inclusive behaviors and how to address them, which includes an updated DEI Policy that takes a firm stance on any form of non-inclusive and discriminatory behavior.