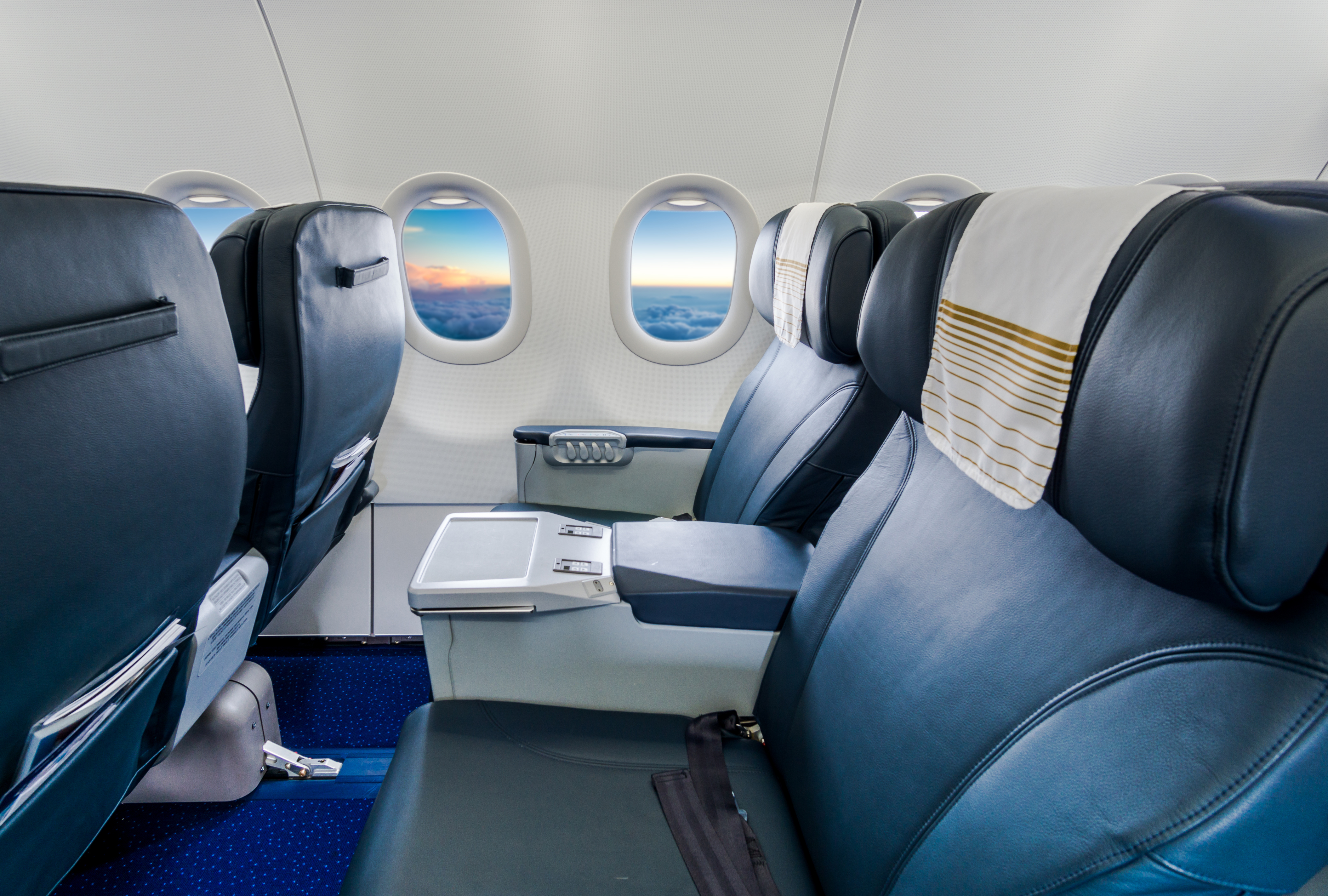 Interiors
Solutions for Aerospace Interiors with Style and Substance
Aerospace cabins require materials that deliver on both design and comfort whilst remaining durable throughout the product's lifespan. The right materials make it possible for advanced air mobility, fixed-wing aircraft, and rotorcraft OEMs to create and manufacture interior cabins that meet the needs of the end-user in terms of safety, efficiency, and lightweight.  
As a world leader in the supply of composite materials and specialty polymers, Solvay is the ideal partner for the future of commercial and business aircraft, rotorcraft and AAM interiors. We offer a broad range of material solutions for aerospace interiors, including thermoset and thermoplastic composites, specialty polymers, adhesives and functional films. In addition to exceptional solutions for interiors, Solvay also provides unmatched technical support to help our customers deliver the optimal physical and acoustic experience for their passengers.
Discover Solvay's High-Performance

Solutions for Aerospace Interiors
Solvay offers a comprehensive portfolio of solutions for aerospace interiors that deliver specialized performance benefits and enable manufacturers to build lighter, stronger, and more comfortable aircraft. Explore our materials for aerospace interiors, including brands like CYCOM®, MTM®, Ixef® PARA, Radel® PPSU, KetaSpire® PEEK, XencorTM, AjediumTM, and more.
Optimal

Materials for Aerospace Interior
Solvay supplies material solutions for manufacturers to meet the function and aesthetic challenges of commercial and business aircraft, rotorcraft, and UAM interiors. Explore our portfolio of solutions formulated for passenger interiors, including cabins, seats, galleys, and thermo-acoustic systems in aerospace applications.
Continue Exploring Fixed Wing Aircraft and AAM