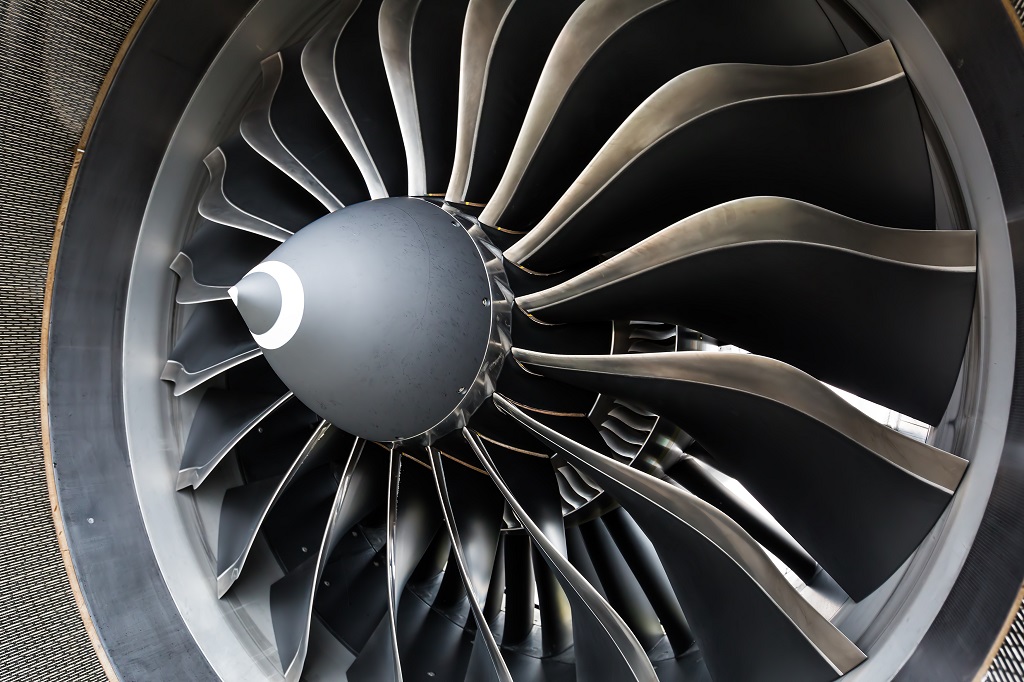 Propulsion
Enabling the Future of Aircraft Propulsion
Emissions regulations and net zero sustainability targets are driving the need for next-generation aircraft engines with increased efficiency and sustainability requirements. This trend is driving the need for lighter-weight and higher-performance materials for propulsion systems. The industry is shifting its focus to the implementation of non-conventional Sustainable Aviation Fuels (SAF) and the development of hybrid-electric propulsion, along with the development of hydrogen-fueled propulsion technology. The future of aircraft propulsion demands up to a 20% increase in efficiency with the potential for all-new engine and nacelle architectures. The advancement of aircraft propulsion will provide a significant contribution toward meeting sustainability requirements and reducing the carbon footprint of the aerospace industry. 
Solvay's advanced materials address our customers' challenges through enhanced material performance and improved manufacturability. Our broad portfolio of innovative materials for propulsion has already resulted in the realization of weight savings and increased durability on the industry's most significant engine programs. With decades of experience, we are a leading partner for polymers and composites for aircraft propulsion to meet the performance and sustainability needs of current and next-generation Aerospace challenges. 
Composites for Nacelles 
Solvay's portfolio includes thermoset and thermoplastic composites, high-performance polymers, structural adhesives and functional films. Our experts are available to assist in material selection to enhance propulsion systems in aerospace applications. 
With key brands for engines and power applications—such as CYCOM® and Avimid® thermoset prepregs or CORFIL® potting compounds—we offer aircraft OEMs lighter, more reliable, stable and heat-resistant technologies. Our composites for engines offer desirable properties, including abrasion resistance, ablation resistance, thermal stability, fatigue resistance, thermal conductivity, and great absorption characteristics. Explore our range of products designed to enhance next-gen propulsion system components and applications. 
Continue Exploring Aerospace