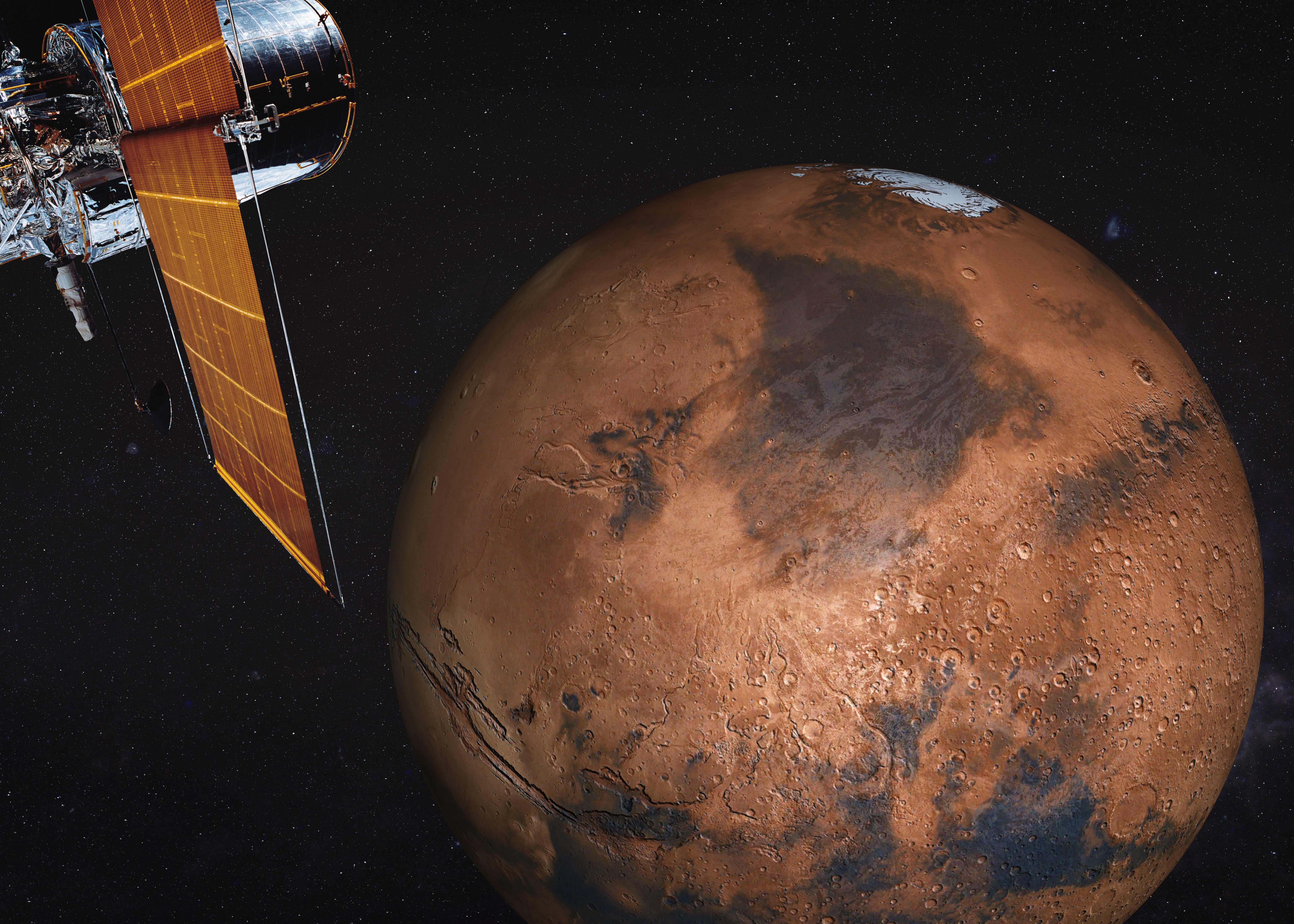 Satellites
Enhancing Satellites with Solvay Materials
The space race has been subject to many changes since its early days in the mid-twentieth century. Aerospace vehicle requirements have drastically adjusted to champion quality and reliability over extended periods—especially with satellites. Additionally, the focus in the satellite manufacturing sector continues to shift more toward miniaturization, lightweighting and structural integrity to support long-term use and performance. Since these optimizations have become priority, materials that enable corrosion resistance in harsh environments, enhanced bonding and improved mechanical performance for bus and structure components are critical to the concerns of the marketplace. 
With over 50 years of experience, Solvay remains a leading developer of high-performance materials for the aerospace industry. Our lightweight, reliable composite materials, adhesives, and primers provide enhanced processing flexibility, structural integrity, and lightweighting to meet market demands for today's most advanced satellite applications.
World-Class

Adhesives, Composite Materials, and Primers
Solvay's broad selection of adhesives, composite materials and primers empower manufacturers to create innovative and dependable satellite components. Our portfolio of solutions include trusted brands such as BR® 127, CYCOM® 977-2, HT® 424, MTM 46/45/44, CYCOM® 5320-1, CYCOM® 950-1, FM® 300 and CYCOM® 934.
Supporting the Race for Better Satellites 
As manufacturers seek lightweight, resilient, and trust-worthy solutions for satellites, Solvay provides a range of materials for cutting-edge technological and structural advances. Our industry-leading solutions can be used in several key aspects of satellite production, such as corrosion protection, adhesives for bonding structure and lightweight structural components.
Continue Exploring Space & Launch