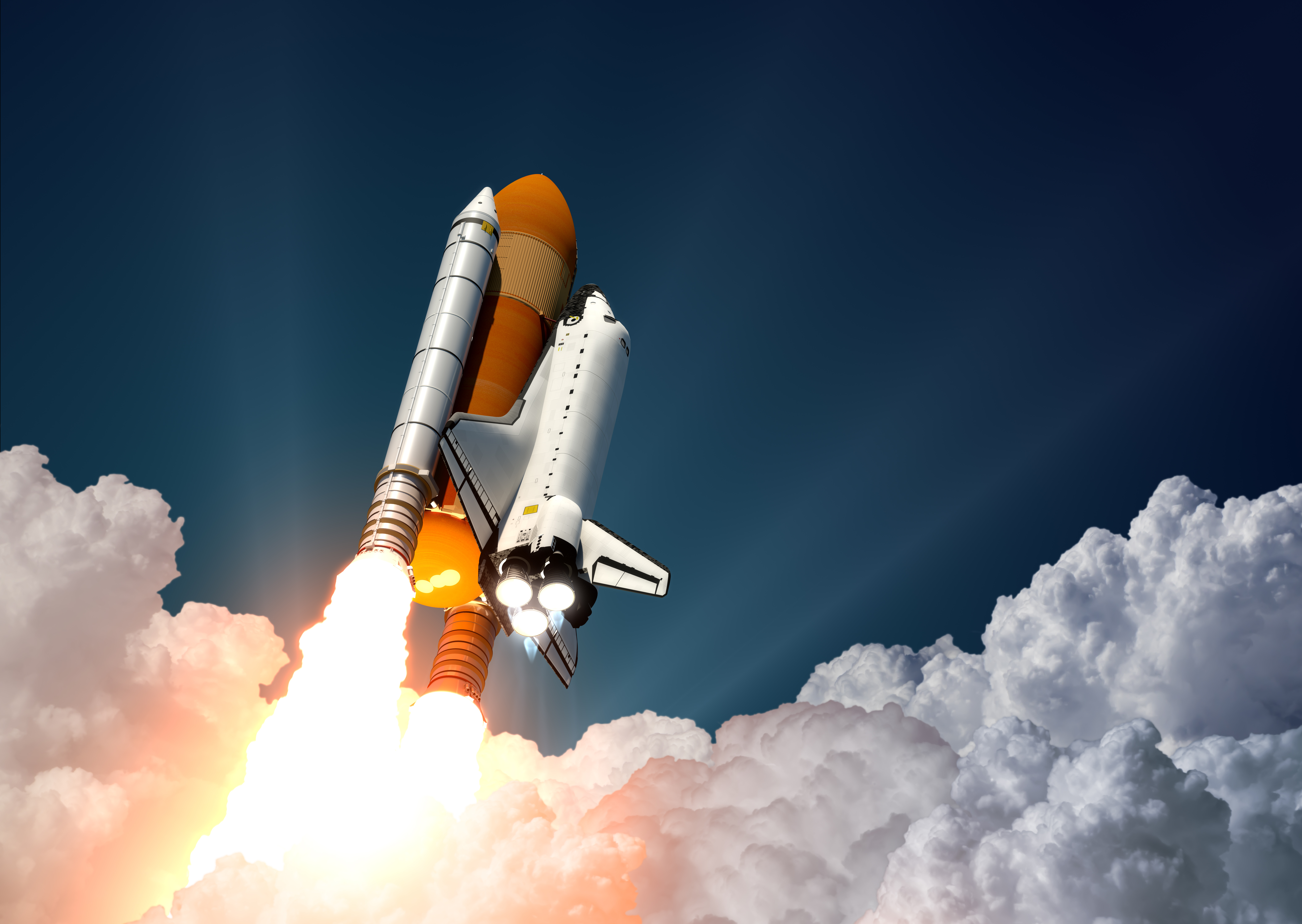 Spacecraft and Launch
Proven Solutions for Innovative Spacecraft and Launch Vehicles
As the aerospace industry continues to reach unprecedented heights, OEMs require highly specialized materials for spacecraft and launch applications. This ever-evolving sector of the aerospace industry has traditionally focused upon expendable launch vehicles (ELVs) that are single-use applications. Recently, there has been a shift in focus towards the adoption of reusable launch vehicles (RLVs) and this shift introduces a new set of challenges...   Manufacturers and OEMs alike need to ensure that each structural component remains strong and durable even in the harshest of environments in order to ensure the success of every mission.  
With over 50 years of experience as a leading developer of materials for spacecraft and launch applications, the engineers at Solvay have assembled the industry's broadest portfolio of solutions for use throughout the rocket and payload fairings. Our portfolio of composites, adhesives, primers, and ablatives provide a range of sought-after performance and processing properties for today's most complex space and launch usages. 
The Broadest Portfolio of Spacecraft Solutions
Solvay offers the aerospace industry's broadest portfolio of materials, including thermoset composites, adhesives, primers and ablatives used in a variety of applications. With outstanding design flexibility, high heat stability, and exceptional durability, these lightweight materials are the ideal candidates for existing and new space exploration programs. Our comprehensive selection of spacecraft and launch solutions includes the CYCOM®, MTM®, MX and HT® product families.
Reliable Materials for Complex Spacecraft and Launch Applications
Solvay's expansive portfolio of reliable materials serves a variety of usages for modern spacecraft and launch applications. Our composites, adhesives, primers and ablatives play a pivotal role in the development of the often uncharted aerospace industry. These dynamic products are widely utilized in solid rocket motor components, such as nose cones, rocket motor cases and nozzles, skirt structure and thermal insulation bonding. Additionally, our aerospace solutions are optimal for use in innovative launch vehicle applications, such as payload attachment structure, payload fairing components and interstage rings. 
Continue Exploring Space & Launch