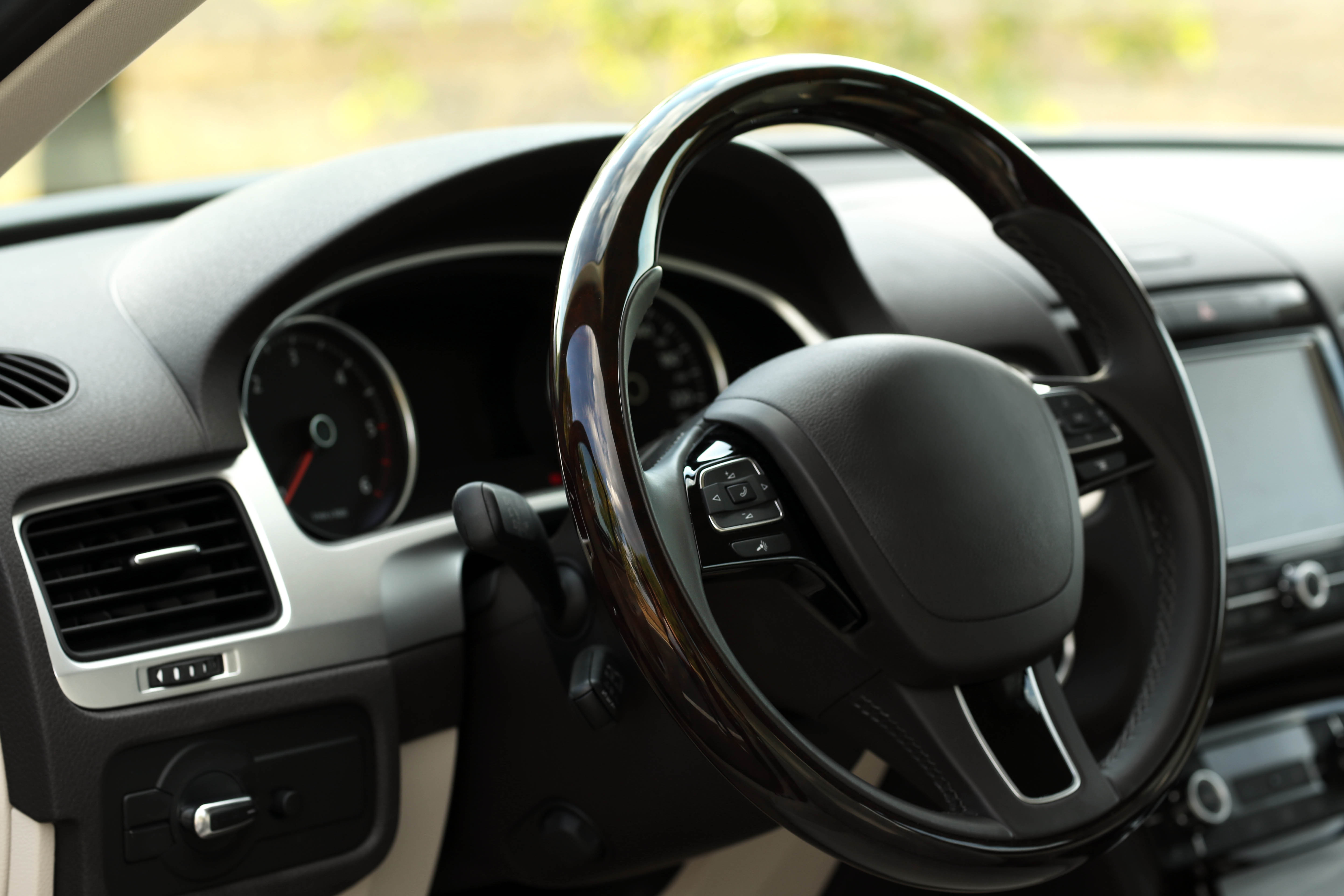 Steering System
Superior Solutions for Steering Systems
As a vital component of the automotive body and chassis, steering systems convert user rotation into wheel swiveling. The proficiency of this system is key to safe and effective consumer experiences when operating vehicles. To ensure consumer safety as the automotive industry continues to trend toward lightweight, comfortable vehicles, OEMs seek ways to create lighter steering systems that also exhibit high strength and resistance to extreme performance conditions. 
Solvay's portfolio of solutions for superior steering systems includes various brands proven intentionally designed to deliver on key manufacturer trends, such as lightweighting and mechanical toughness. We provide materials that improve performance and mechanical properties under continuous, high-stress usage. 
Strong Thermoplastics for Steering Systems 
Because steering systems are exposed to constant stress, high heat, and other complex operational environments, OEMs require lightweight materials that excel under these strenuous conditions. Our portfolio of industry-proven solutions features high-performance brands that impart key properties to today's most advanced steering systems, such as stability and high-temperature integrity. Our line of products includes Amodel® PPA, Ryton® PPS, EvoliteTM,  Xencor™ LFT, and KetaSpire® PEEK.
High-Performance Materials for Several Steering Applications
To meet demands of modern steering systems, automobile manufacturers seek outstanding materials that demonstrate key performance and mechanical properties such as strength, stability, thermal resistance and more. Solvay's portfolio of specialty polymer solutions enables manufacturers to create enhanced steering systems that improve safety and reliability. Our solutions provide a wide range of unique benefits for housings, gears, torque sensors, tilt telescopic steering and ball joints.
Continue Exploring Body & Chassis