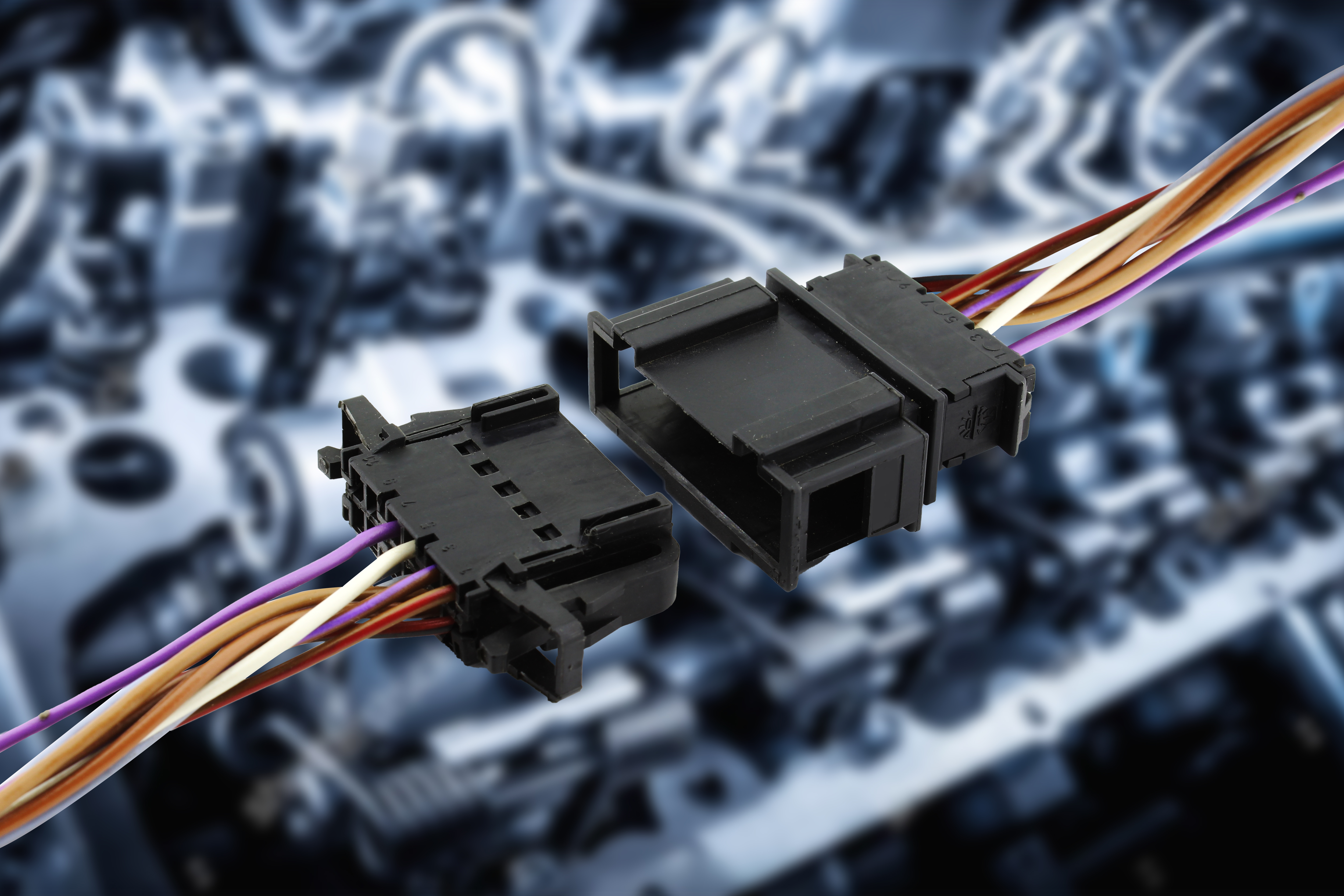 Electrical and Electronic Systems
Solutions for Next-Generation Electronics in Internal Combustion Engine
As the automotive industry continues its shift toward electrification, OEMs are challenged to keep internal combustion engines (ICEs) competitive. ICE systems require materials with a unique combination of properties to facilitate an array of crucial applications and components. In this electric vehicle (EV) transition phase, ICE systems must progressively improve upon fuel efficiency, emission reduction, performance and safety, and these endeavors call for manufacturing innovation, especially with regards to their complex electrical components. 
Solvay's solutions for electrical and electronic systems within ICEs are strategically designed to reduce overall vehicle weight, support fuel efficiency, facilitate emission reduction, improve sealing efficiency, and extend part life without compromising safety or performance output. Our selection of sustainable, high-performance polymers for electronics components in ICE systems are equipped with a variety of beneficial properties to drive the industry forward.
High-Performance Polymers for Electronic Systems in Internal Combustion Engines
With extensive history as a leading provider to the automotive industry, Solvay continues to provide unique innovations for ICE systems. Our strong portfolio of polymers for auto electronics includes industry-leading brands, such as Amodel® PPA, Amodel® Bios, Amodel® Supreme and Ryton® PPS. These versatile, high-temperature, high-strength solutions exhibit outstanding dielectric and chemical properties to boost processing and performance efficiency in a broad range of ICE applications.  
Solutions‌ ‌for‌ ‌Lighter,‌ ‌Safer‌ ‌and‌ ‌More‌ ‌Efficient‌ ‌Vehicles‌ ‌
 ‌Solvay's‌ ‌technologies‌ ‌for‌ ‌electrical‌ ‌and‌ ‌electronic‌ ‌systems‌ ‌in‌ ‌ICE‌ ‌components‌ ‌enable‌ ‌for‌ ‌lighter,‌ ‌safer‌ ‌and‌ ‌more‌ ‌efficient‌ ‌cars‌ ‌while‌ ‌improving‌ ‌the‌ ‌environmental‌ ‌footprint‌ ‌of‌ ‌mobility‌ ‌industries.‌ ‌Our‌ ‌specialty‌ ‌polymers‌ ‌for‌ ‌ICE‌ ‌electrical‌ ‌systems‌ ‌impart‌ ‌several‌ ‌key‌ ‌properties‌ ‌to‌ ‌improve‌ ‌a‌ ‌range‌ ‌of‌ ‌essential‌ ‌automotive‌ ‌applications‌ ‌and‌ ‌usages,‌ ‌including‌ ‌fuses,‌ ‌switches,‌ ‌solenoids,‌ ‌sensors,‌ ‌connectors,‌ ‌bobbins‌ ‌, and‌ ‌electrical‌ ‌actuators.‌
Continue Exploring Internal Combustion Engine