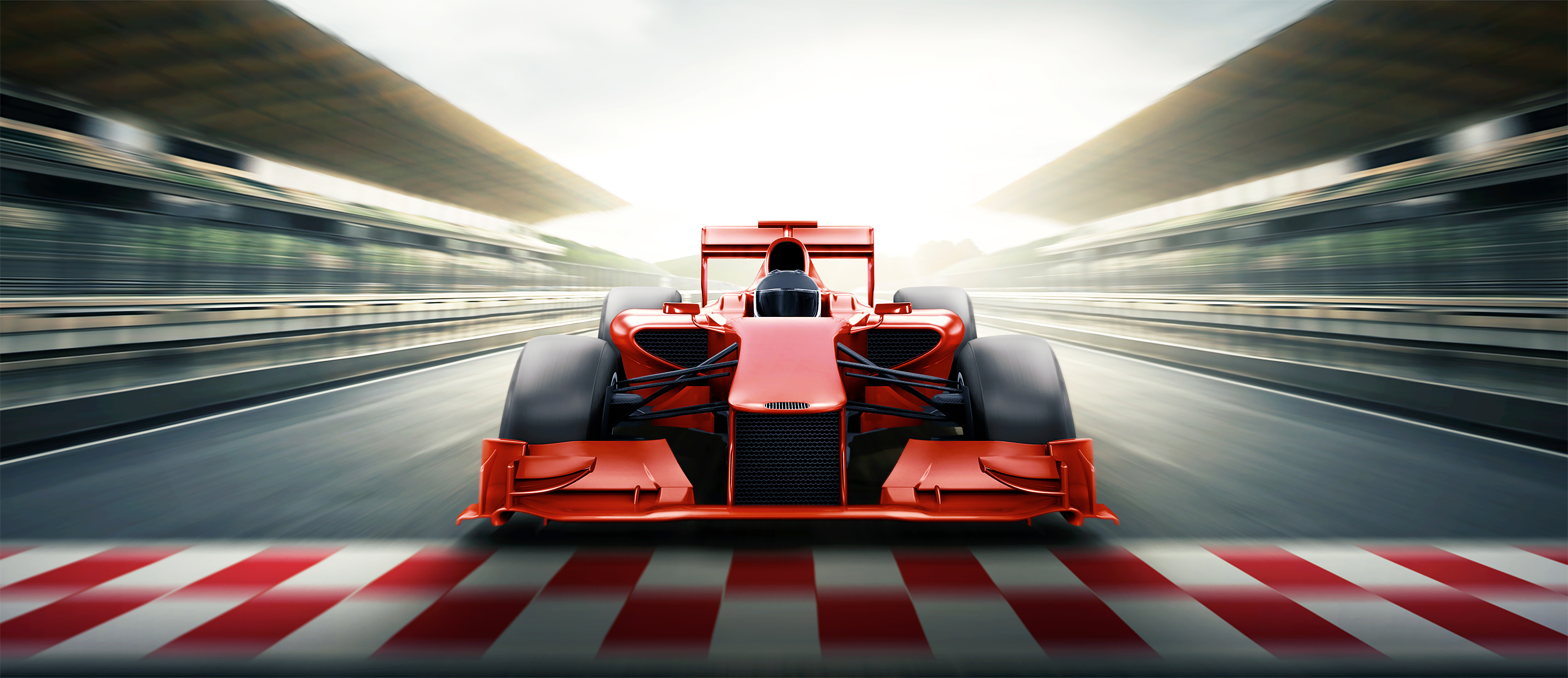 Motorsport
High-Performance Composites for Superior Motorsports 
The motorsport manufacturing industry faces increasingly complex challenges due to frequent changes to regulations coupled with high-service demands, and motorsport OEMs continue to seek new methods to maximize the threshold of performance and safety. Made primarily of composites, Formula One cars and other motorsport vehicles require extremely high-performance materials that can withstand harsh operating conditions, meet evolving specifications and perform under pressure.
As an established leader in composites for automotive applications, Solvay proactively develops innovative material solutions to facilitate technical advantages and ease of processing for motorsport OEMs. In fact, over the last twenty years, every single Formula One World Drivers' Champion was driving a vehicle made almost entirely of Solvay components. Our extensive range of composites enables short lead times for rapid prototyping of structural components and offers enhanced tooling technology to develop today's most advanced motorsport vehicles.
Versatile Material Solutions for Structural Motorsport Applications
Solvay recognizes that the motorsport industry is characterized by recurring regulatory changes, high demands on product performance and safety standards. We offer an unsurpassed product range to our customers, with each product engineered to optimize the performance of vehicle structures. Our ongoing innovation and rigorous testing of new materials, coupled with in-depth industry knowledge, make for an unbeatable formula. Solvay's composite materials are used in numerous applications, including aerodynamic components, chassis, engines, gearboxes, oil tanks, impact structures, suspension, tooling, and alternative propulsion motorsport vehicles.
Discover more about Motorsport applications
Advanced Composites for Motorsports
Solvay offers a comprehensive range of composite materials optimized for the high-performance demands in motorsport. These composites, adhesives, films and prepregs are designed to facilitate exceptional high-temperature and impact-resistant applications, and offer outstanding stiffness, lightweighting properties, energy absorption and design freedom for rapid prototyping. Our portfolio of solutions for motorsport includes CYCOM®, MTM®, LTM®, HTM®, FM®, HTA®, MTA®, DForm® Fabric and tooling prepregs. Additionally, we offer a selection of polymer solutions for alternative propulsion motorsports - such as Formula E or hydrogen-based vehicles - which includes KetaSpire® PEEK, Torlon® PAI, Amodel® PPA and more.
Continue Exploring Automotive