3 Ways to Improve Powertrain Efficiency
Demands on powertrain designers have never been greater. As a result, designers are heading back to the drawing board to find ways to improve powertrain efficiency using three general approaches: 
That's where Solvay can help. We offer the industry's largest selection of high-performance and ultra-performance polymers that help reduce vehicle size and weight and increase fuel efficiency, while reducing the total cost of the system at the same time.
Improving Powertrain efficiency : here's how
#1 Light-weighting
Reduce Weight and Save Space: Axial Needle Roller Bearing Replacement
Polymeric thrust bearings made of Torlon® PAI and KetaSpire® PEEK used to replace axial needle bearings can save 2.5 mm/bearing. This spatial savings enables designers to down-size aluminum transmission housings and achieve significant weight savings.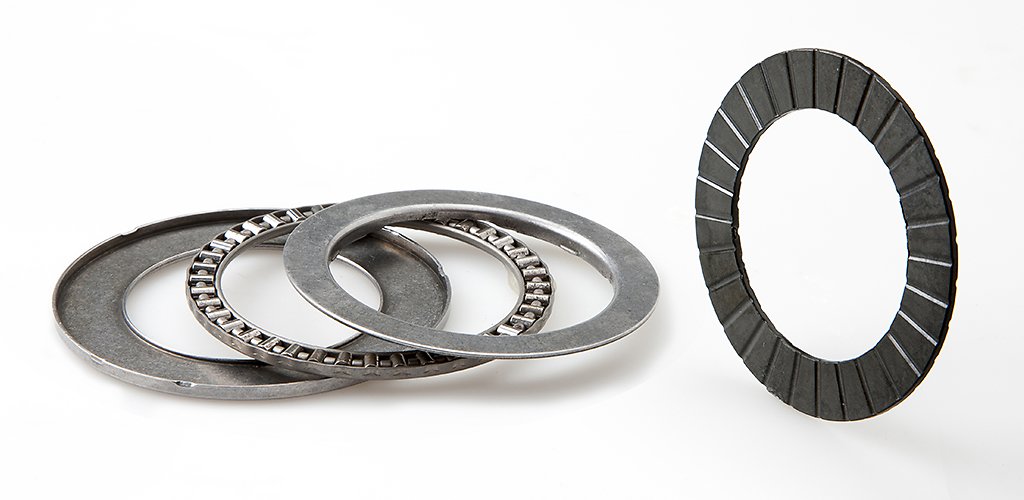 Benefits of Polymeric Thrust Bearings
Increase packaging space
Reduce size and weight of aluminum housings
Improve lubrication and cooling with molded-in oil flow channels
Snap-fit design for ease of installation
Clutch housing = 8 kg

Replacing 3 axial needle roller bearings with polymeric thrust bearings saves 7.5 mm and trims the weight by 400 g. Additional weight savings can be achieved via metal replacement and the reduction of oil in the system.

Photo courtesy of A2Mac1
High-Temperature Wear Resistance
Wear-resistant grades Torlon® PAI, KetaSpire® PEEK and AvaSpire®PAEK offer and an excellent combination of mechanical and tribological properties along with excellent chemical resistance and high thermal stability. These ultra-high performance polymers can replace metal in high-temperature friction and wear applications, even when lubrication is marginal or non-existent. Specially formulated grades can perform in lubricated environments at exceptionally high pressures and velocities (PV). 
Comparison of Spire® Ultra Polymers friction and wear grades
Wear performance of Torlon® 4275, lubricated, 500K PV
Torlon® 4275 grooved test specimen after 100 hours
Torsional DMA of wear-resistant Spire® Ultra Polymers
#2 Sealing Optimization
Improve Sealing Efficiency and Extend Performance Life
Elastomeric transmission seals based on Tecnoflon® VPL and Tecnoflon® PL fluoroelastomers provide a more robust sealing solution for today's lower viscosity ATF than those made from FKM polymers or other non-fluorinated elastomers. Tecnoflon® VPL enables seal designers to achieve low-temperature sealing at -40°C and below, while still being compatible with next-generation, low-viscosity fluids. Low-temperature sealing combined with excellent chemical resistance to ATF gives designers a long-lasting seal that can withstand the expected operating life of the transmission and torque converter. At the same time, there is no compromise in operational efficiency because the potential for leaks is greatly reduced.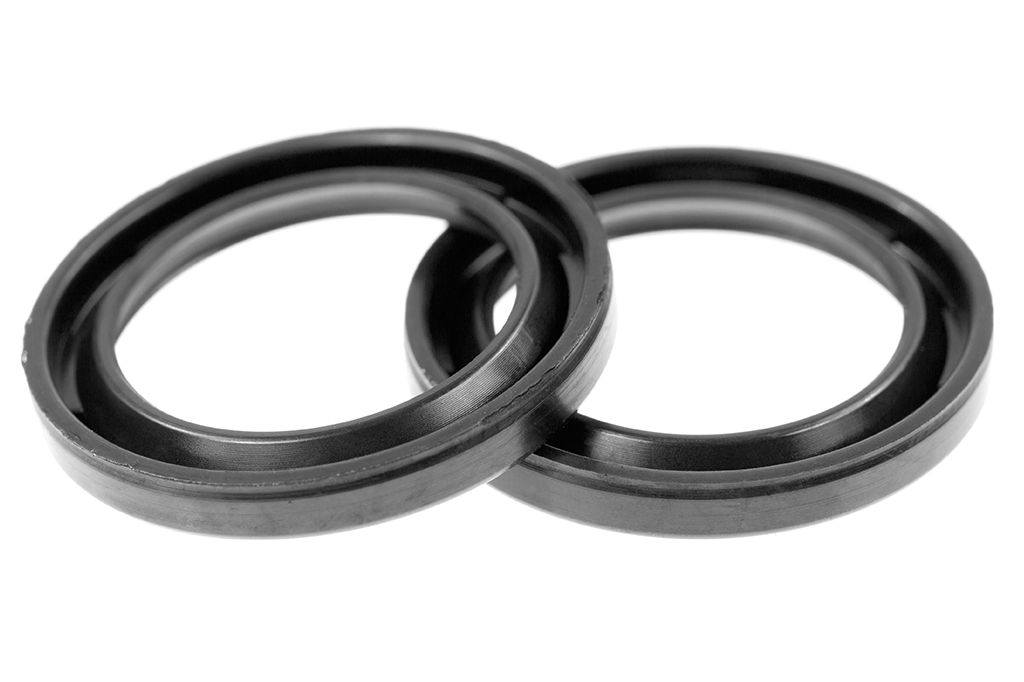 Tecnoflon® VPL grades retain flexibility at -40°C and below. They also withstand temperatures in excess of 175°C and retain high-temperature sealing force over time.
Low Temperature Flexibility: TR-10°C
% Retained Sealing Force @ 150°C in Dexron VI ATF
Dexron VI ATF, 1008 hr @ 150°C
% Retained Sealing Force @ 150°C in Ford Type A ATF
Ford Type A ATF, 1008 hr @ 150°C
#3 Electrification
Electrifying Powertrain while Reducing Weight & Saving Space
Designers are challenged with reducing weight and packaging space of traction motors, while increasing power and torque at the same time. Using extruded KetaSpire® PEEK to coat magnet wires instead of enameled wire improves insulation due to better dimensional control. In turn, insulation paper can be removed, thereby reducing the weight and size of the motor.
KetaSpire® PEEK coated magnet wire used in vehicle traction motors can reduce weight and size by 25% and increase power and torque by 8% and 2.5% respectively.  
Thermal Aging of KetaSpire® PEEK  
Electrical Insulation Properties
Coatings made KetaSire® PEEK are thinner those made from PPS and PAI. 
Customizable Dimensions
Extrusion technology enables engineers to customize the design of magnet wire insulation, such as varying coating thickness distribution to further optimize the packaging of traction motor windings. 
Specialty Polymers for Automotive
Solvay's unique high-performance solution portfolio for Automotive.