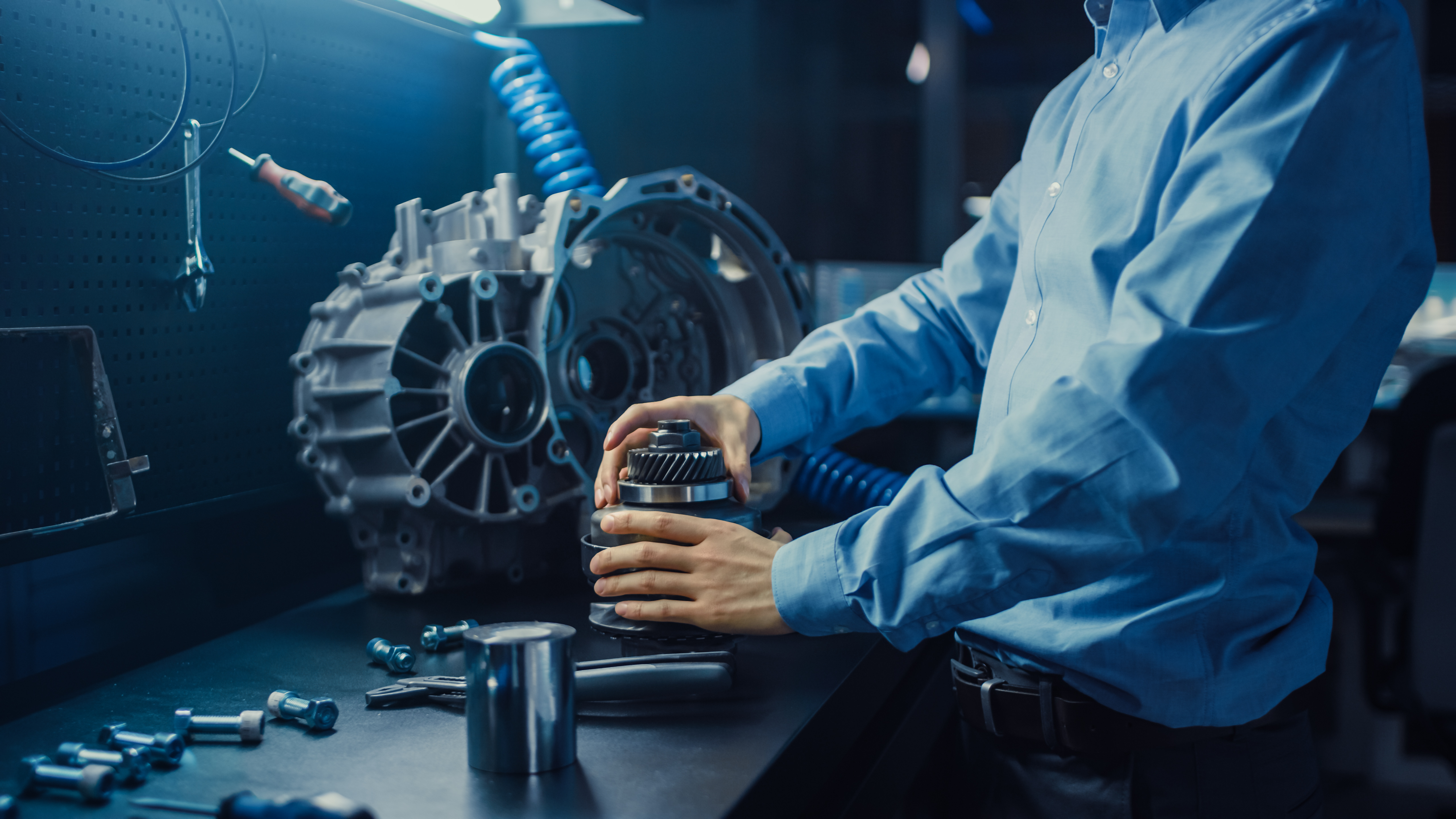 Transmission
Applications
Addressing the Challenges of Transmission Components
Our specialized solutions for transmission components prioritize lightweight and electrification without compromising on quality. As one of the leading suppliers of materials for the automotive industry, we are a trusted partner to deliver state-of-the-art alternatives to conventional products. Solvay's transmission solutions are ideal for clutch systems, seals, lubricants, and thrust bearings. 
Clutch Systems
Clutch systems are exposed to constant stress because of their role in connecting the engine to the transmission. Since the operational capacities of the transmission depend on the proper function of clutch systems, manufacturers trust Amodel® PPA for optimal thermal resistance and dimensional stability. Discover more. 
Lubricants
Transmission components are subject to harsh operating conditions that may degrade vital parts. Our portfolio of lubricants and lubricant additives offers a variety of benefits to ensure long-term transmission durability and reliability. Specifically, Fomblin® PFPE lubricant solutions can be easily formulated into greases and deliver chemically inert properties in a wide range of operating temperatures. Additionally our selection of lubricant additives—such as the Lubrhophos® & Rhodafac® series, Duraphos® series and more—impart outstanding antiwear benefits to several transmission applications. Discover more. 
Seals
For ideal oil pressure in transmission components, manufacturers seek durable materials that will result in resistant seal rings. Solvay supplies Tecnoflon® FKM synthetic rubbers for manufacturers seeking alternatives to elastomers that provide exceptional physical properties under chemically aggressive environments. Discover more.
Thrust Bearings and Washers
Due to their heavy nature, thrust bearings face major setbacks if not designed with lightweight, high-performance materials. Components made with KetaSpire® PEEK thermoplastics have innate wear and chemical resistance for extended use, making them ideal for thrust bearings. Similarly, Components made with Torlon® PAI are ideal for demanding wear environments including seal rings and thrust washers. Discover more.