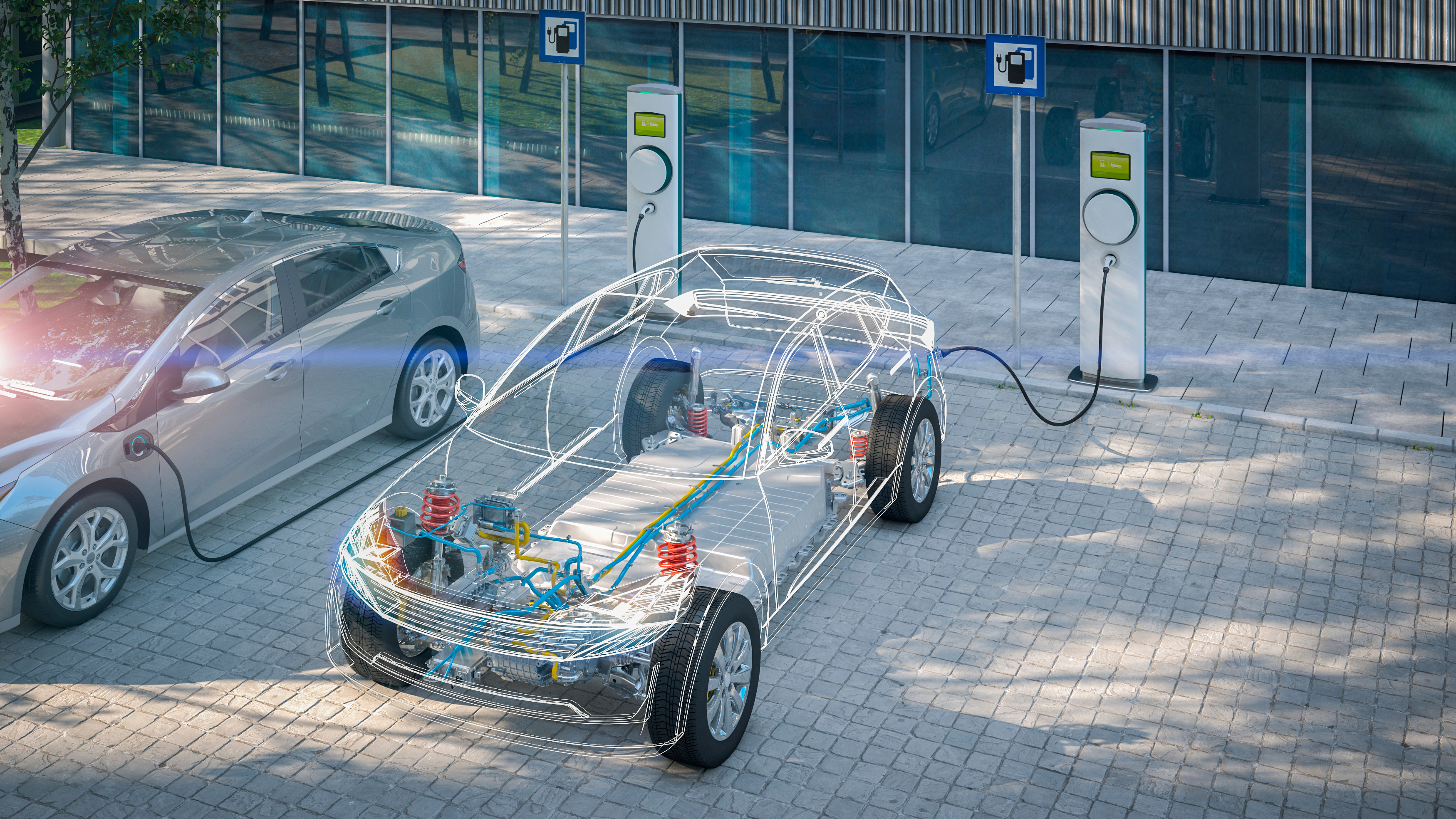 Batteries
Technologies
Contributing to A High-performance Sustainable Future
The shift towards environment-friendly electric vehicles will continue to increase as batteries become safer, more reliable with extended life, and increased autonomy. Solvay offers a range of leading materials and ground-breaking technologies to extend battery life and shorten charging time. Our solutions also promote increased efficiency and safety with the design freedom needed to fit demanding engine geometries. With our expertise in solvent extraction technologies for metal recovery, we are also supporting the industry's challenge of processing the growing volumes of spent EV batteries into a circular battery metals value chain.  
Battery Cell
Battery cell technology is continually striving to improve safety, performance and cost. Our coatings, binders, ionic liquids, fluorinated solvents, additives and lithium salts are key elements for both liquid-state and solid-state battery composition. Discover more.
Cell Structural Components
As Li-Ion battery technology evolves, Solvay provides OEMs with high-performance fluoropolymers for cell gaskets to extend battery life and deliver critical sealing properties. Discover more.
Battery Pack
The requirement for fast-charging batteries with higher energy and power density creates significant challenges for battery module and pack design. Solvay's solutions are designed to ensure battery safety even in extreme conditions  Discover more.
B

attery Recycling
Solvay has leveraged its 100-year leadership in metal extraction to develop a technology that enables the creation of a circular value chain providing a "battery-to-battery" re-use of critical raw materials such as Cobalt, Nickel, and Lithium. Discover more.