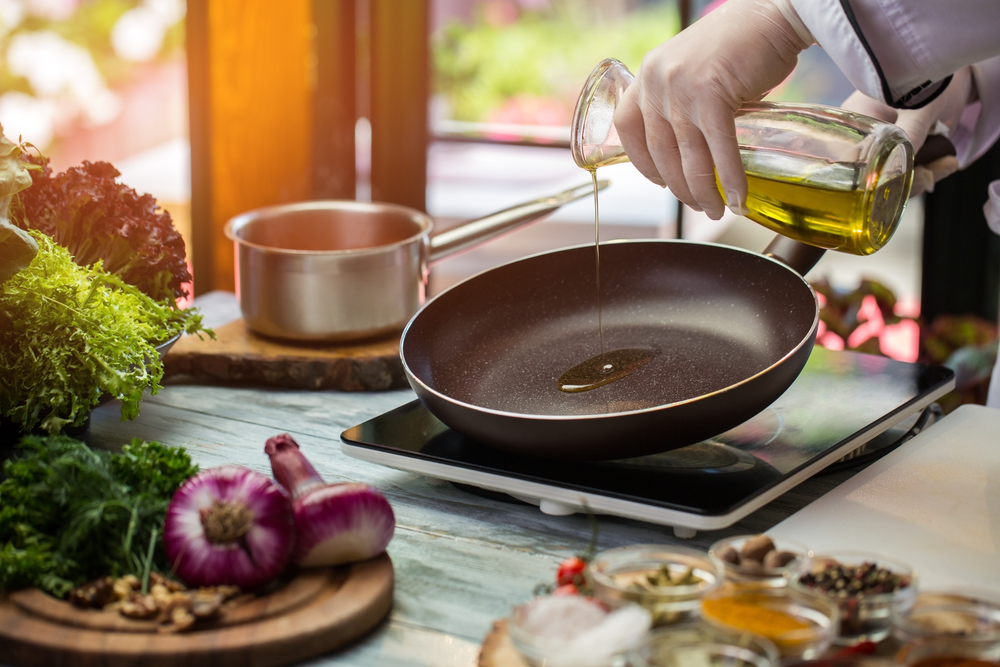 Anti-Stick Agents
Outstanding Solutions for Anti-Stick Coatings
From nonstick cookware to architectural and industrial coatings, Solvay's anti-stick technology addresses key needs for coatings manufacturers and end-users. Our portfolio for anti-stick coatings includes various additives, adhesion promoters and binders. Our solutions are ideal for use in a variety of challenging applications, including commercial and consumer bakeware, industrial and consumer ovens, and industrial and cookware coatings.
Solvay's Products for Anti-Stick Performance 
In cookware among other coatings applications, Solvay's solutions deliver anti-stick properties that meet the industry's most demanding challenges. To impart adhesive properties in primer formulations, advanced polymer solutions, such as Torlon® PAI and Veradel® PESU, are helpful for industrial and cookware coatings due to their thermal resistance. We also offer Hylar® PVDF and Halar® ECTFE polymers for industrial coatings, which reduce scaling in piping (OD and ID), coated vessels, fittings and ducting. Additionally, we offer KetaSpire® PEEK and Ryton® PPS, which are known for their high-temperature resistance; these polymers help coatings achieve key performance requirements for anti-stick solutions, such as chemical and abrasion resistance.
Continue Exploring Architectural & Industrial Coatings