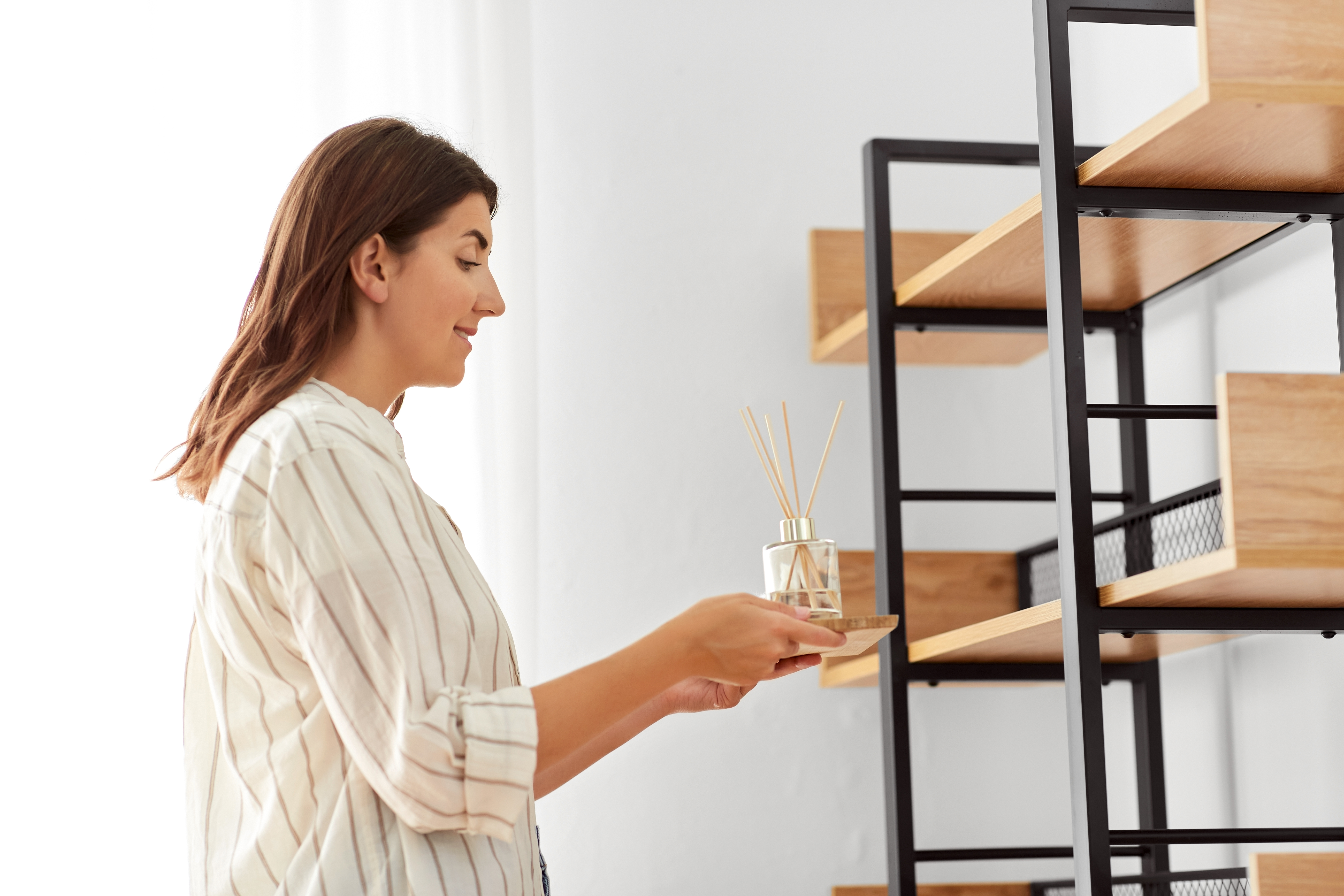 Air Care and Fragrances
Bio-Based Solutions
Consumers continue to search for well-being indoors through the use of candles, diffusers and other alternatives for more fragrant homes. Additionally, the demand for perfumes and cosmetics with more natural ingredients continues to drive industry formulating trends and manufacturers must fulfill that need while creating durable, effective products. 
Solvay's portfolio includes products that combine high-performance with innovative flavor and fragrance formulations in line with the perfume industries. Our selection of high-quality materials enhance fragrance dilution and air care products with great solubility and improved diffusion due to better volatility. We continuously work to boost fragrance notes, replace glycols and offer a solution that is reliable and efficient. 
Scented Additives for Air Care and Home Fragrances

 
Our extensive portfolio continues to drive innovation in the consumer air care and fragrances markets. Augeo® Clean Multi, for example, is a very low odor with high solubility power and adequate evaporation to guarantee the long lasting of the fragrance and a better sensorial experience. It is also classified as Low Vapor Pressure VOC according to CARB legislation.

As a synthetic alternative to natural eugenol, Eugenol® Synth offsets the quality, supply, and price fluctuations occurring in the sourcing of eugenol from cloves, and our ingredients such as Rhovea® and Rhodiarome® offer a vanilla note solution for the fragrance market. 
Versatile Fragrance Ingredients for an Evolving Market
Consumer home fragrance products, such as reed diffusers and candles, benefit greatly from Solvay's specialty additives. Diffusion, solubility, high wax burning capabilities and strong, safe scents are crucial when it comes to ingredients that make up aromatic materials. Our portfolio combines the most important qualities, enabling manufacturers to create advanced fragrance and air care products.