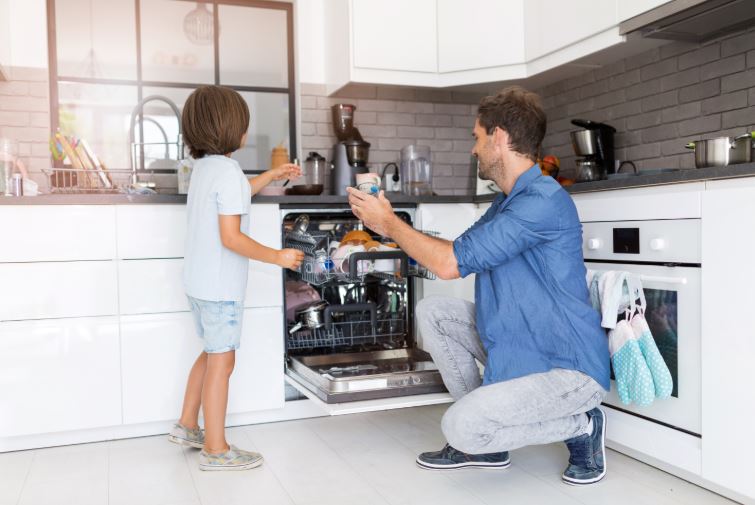 Dish Care
Advanced Solutions for Automatic Dishwashing Products
Home care consumers demand dishwashing solutions that remove tough food residue while delivering high shine and anti-spotting benefits. Today's dish care solution formulators must offer cleaning solutions to meet these heightened consumer expectations. Automatic dishwashing products must also meet growing sustainability requirements with solutions that feature reduced packaging and multi-functional ingredients for more versatile use and noticeable results. 
Solvay offers peroxide solutions for automatic dishwashing products to enhance cleanliness and shine. Our highly effective suds boosters and grease-cutting surfactants deliver measurably cleaner dishes for consumers. Dishwashing detergents containing Solvay polymers improve the consumer experience through more efficient formulas that noticeably improve the shine and transparency of dishes.
High-Performance Surfactants and Polymers for Automatic Dish Care
Solvay's specialty surfactants and polymers for dish care provide formulators with innovative solutions for modern consumer demands while decreasing environmental impact. Our expansive portfolio features responsibly sourced, natural and renewable ingredients for cleaner, healthier homes. Discover Solvay's top brands of automatic dishwashing detergent additives, including, Antarox®, Rhodapex®, Fentacare®, Mirapol®, EURECOTM, and Augeo®.
Dish Care Additives for Safe, Effective Automatic Dishwashing
Consumer expectations for more efficient and sustainable home care products are growing rapidly. Solvay offers dish care product formulators a range of ingredients designed to clean dishes more efficiently and at lower temperatures for greater sustainability. Our automatic dishwashing ingredients feature peroxide-based solutions that enhance bleaching and disinfecting power, as well as surfactant and polymer for better rinse and shine of the dish surface.