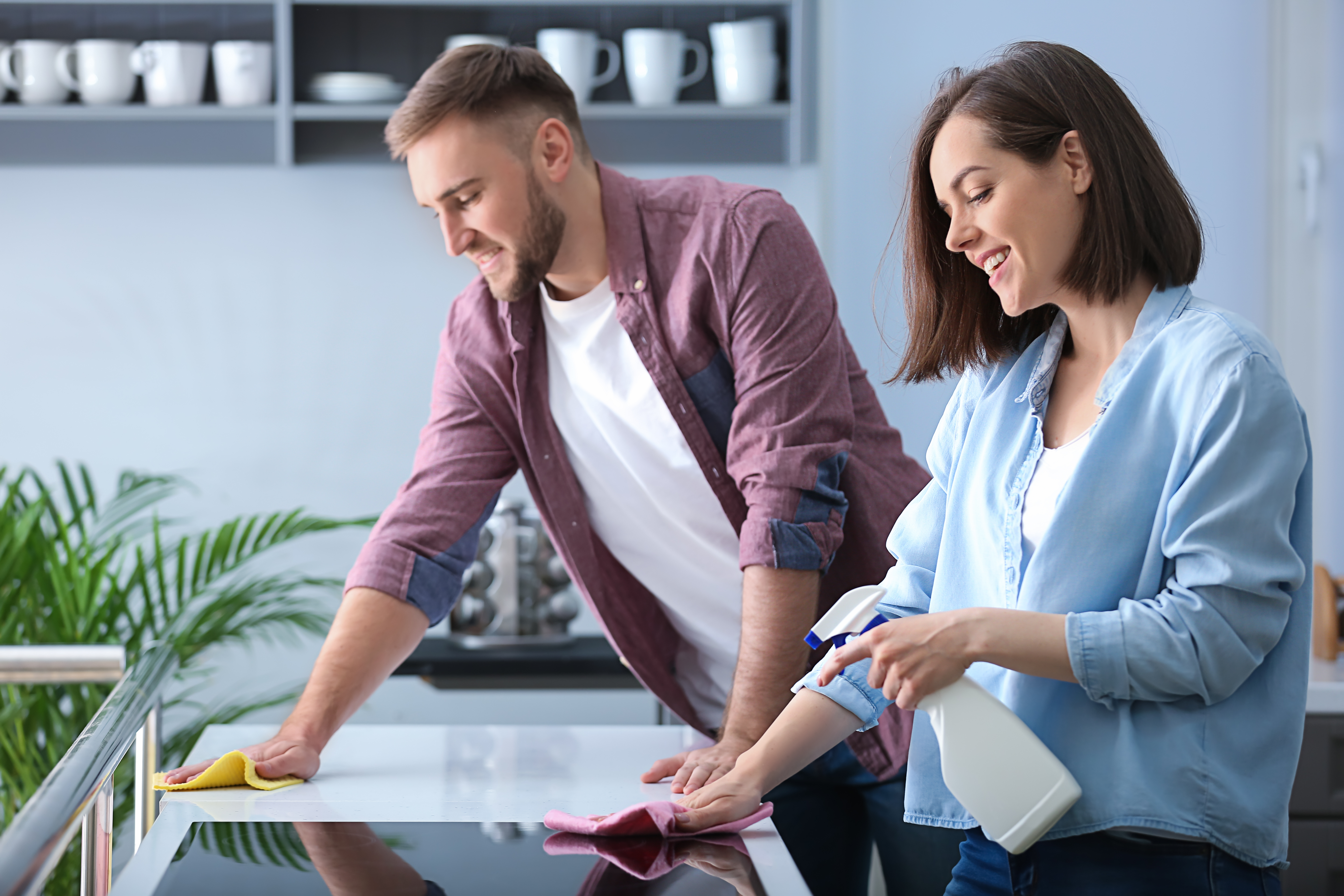 Surface Care
Versatile, Safe, and Effective Household Surface Care
As consumers demand exceedingly efficient, safe, and sustainable household surface care products in their homes, manufacturers are tasked with meeting these expectations, as well as addressing concerns around environmental impact. Optimal surface care solutions must be made from safe, sustainable and effective ingredients that manufacturers and consumers trust.
With more than 40 years of experience in the home care industry, Solvay continues our innovation in the development of high-performance and sustainable household solutions for an evolving market. We offer manufacturers a broad range of ingredients designed to enhance the performance of their surface care formulations while simultaneously making them more eco-friendly. Our advanced portfolio, with bio-based solvents and specialized polymers for use in cleaners, waxes, polishes and more, provides manufacturers with the materials they need to create industry-leading products.
High-Performance Polymers for Sustainable Surface Care Solutions
As today's formulators search for multifunctional ingredients to create simple and effective home care products, Solvay offers superior additives for advanced surface care. Our comprehensive portfolio of solutions is developed using responsibly sourced, natural and renewable ingredients for efficient cleaning, waxing, polishing and protecting. Explore Solvay's top brands of surface care polymers and renewable surfactants, including our Mirapol® Surf range, Rheomer® range, Rheozan® range, Rhodaterge® range, Rhodapex® ESB70 NAT MB, Augeo® and more.
Surface Care Formulations for Easy, Versatile Household Use
Consumers have high expectations for the products they use in their homes. For hard surface care, Solvay offers manufacturers of domestic maintenance products a broad range of ingredients designed to enhance the performance and texture of their formulations, along with green and sustainable products. Our portfolio includes ingredients for surface care products well-suited for multipurpose use, kitchens and ovens, bathroom surfaces, heavy-duty cleaning applications, and antimicrobial protection solutions.