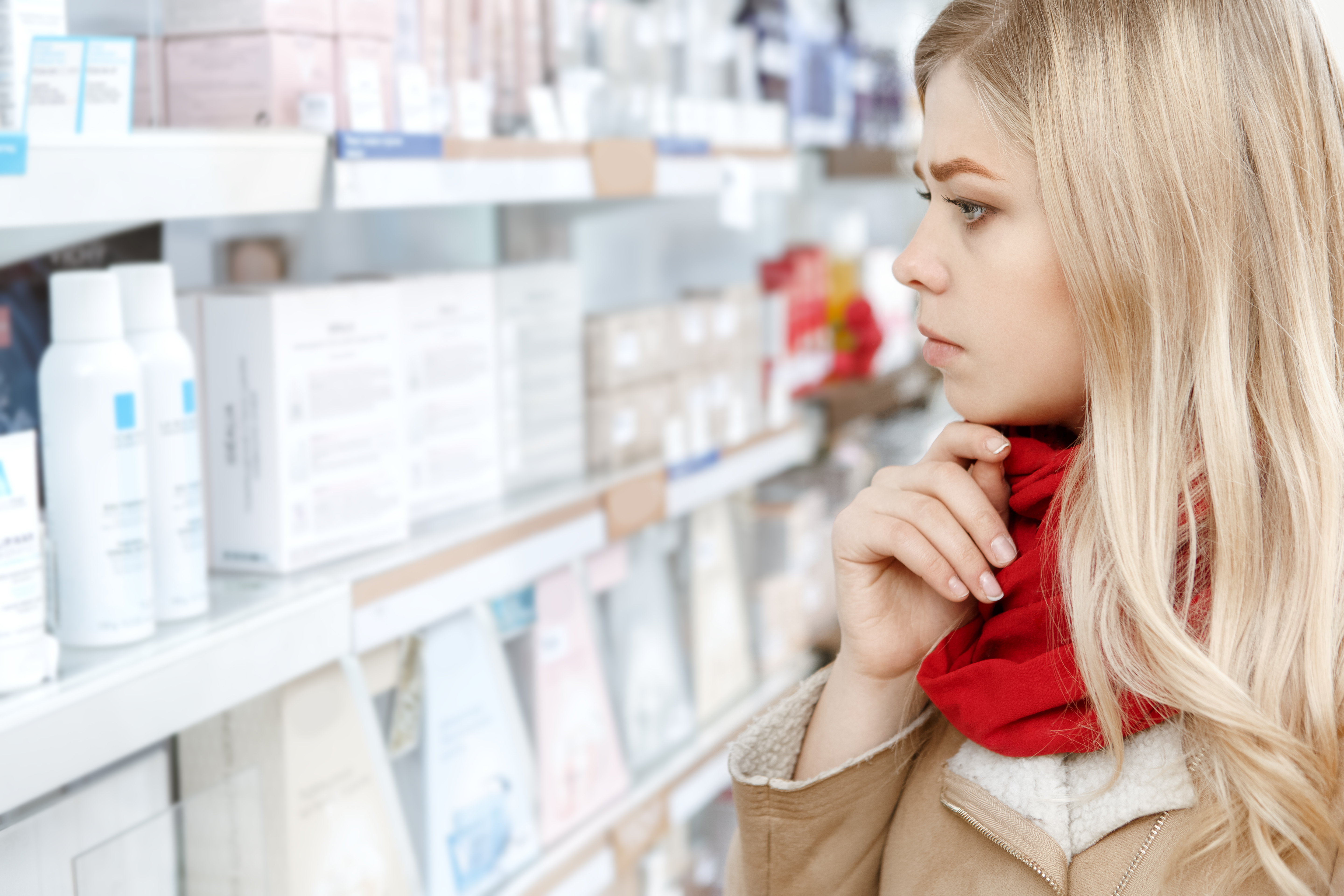 Eco-labeled and Certified Ingredients for Personal Care: Why Do They Matter?
Consumers continue to become increasingly attentive to ingredients used in their chosen personal care products. The vast majority of today's consumers desire to understand the added value and benefits behind all ingredients indicated in their beauty routine products. As they become more curious, more connected, and gain easier access to information channels, brands are shifting to answer the new demand and propose new solutions. Brands utilize labels and certifications to convey value and trust.
Additionally, modern consumers want to know if ingredients are not only hazardous for human and animal health, but also for the environment. With the clean beauty movement as the driving factor, formulators now face the challenge of delivering high-performance personal care solutions with completely certified and approved ingredients in the formula.
 
Consumers in the current market have an array of different criteria demands from the products in their personal care regimen, including eco-friendly formulations with sustainable ingredients and vegan and cruelty-free processing. Accordingly, formulators lean toward these sustainable, eco-friendly labels and certifications that may provide the advantage when it comes to a consumer's purchase decision. Consumers in some areas of the world maintain different expectations of labels and certifications than in other regions. Personal care consumers in France, for example, tend to follow the COSMOS certifications for personal care and cosmetic products. Consumers in Germany, on the other hand, follow NATRUE label guidelines and trends, and several countries in northern Europe adhere to the Nordic Swan certification guidelines. In the U.S., products bearing the EWG licensed mark must be produced using clearly outlined good manufacturing practices and also meet specific criteria to avoid a defined list of "unacceptable" ingredients. 
Solvay remains the global leader in specialty materials for personal care and provides formulators with a wide range of solutions to meet consumer demands. As brands continue to further their transparency and proactively contribute to a better world, Solvay's family of high-performance conditioning polymers, solubilizers, emulsifiers and other ingredients is well-positioned to accommodate flexible and certifiable product development. Solvay can offer sustainable solutions with natural to naturally-derived ingredients for an array of personal care products. Additionally, our broad portfolio consists of several COSMOS-, EWG- and EU Ecolabel-approved ingredients that undergo vegan and cruelty-free processing to facilitate a myriad of compatible formulations.  
Labels Versus Certifications
Labels for personal care products is any claim made on a product, though it may not be regulated by a government agency. A label provides a guarantee for consumers that the product or service meets requirements in terms of quality, origin, method of manufacturing and other standards. 
Certifications for personal care products are labels that can only be used if the product meets certain standards set and regulated by an agency. Certifications ensure that the product and its ingredients remain within specific predetermined parameters and meet the legal requirements necessary for approval. They are typically intended for the various professionals and formulators involved in the product manufacturing chain. 
Labels and certifications for personal care formulations are broken down into four main categories: sustainability (environmentally friendly and socially responsible), vegan, cruelty free, and eco-friendly composition. 
Eco-friendly Ingredients for Certified Composition 
Sustainability certification verifies the quality of a product and its impact on the environment and ensures social responsibility. The EU Ecolabel takes the whole life cycle of a product into account, from the extraction of raw materials, to production, to packaging and transport, through to consumer use, disposal and recycling. This ensures that environmental impacts are minimal in comparison to similar market products. That means, the EU Ecolabel also minimizes the use of hazardous substances that may be harmful to aquatic environments. Organized by the European Commission, the EU Ecolabel ensures environmental efficiency through third party control and testing to guarantee that their criteria are met, and provides an easily recognizable logo to committed products. Other certifications involve environmentally friendly formulations or high-quality evaluation such as the Associacao Brasileira de Normas Técnicas (ANBT) Ecolabel in Brazil and the National Sanitation Foundation (NSF) certification in the U.S., or socially responsible products, such as Fair Trade or B Corporation certification with an international recognition. Certifications could be recognized on a worldwide scale, qualified by geographical area or even vary from country to country. 
Certified Ingredients for Personal Care Products
Composition labels and certifications in personal care are a standard of measurement that allows consumers, and mainly formulators, to easily take human and environmental factors into consideration with regards to personal care products and new product development. COSMOS validated ingredients, for example, meet standards and requirements for responsible use of natural resources and use ingredients with a completely natural and organic origin. Due to the increasing numbers of labels and certifications, consumers are often confused, as too many labels with different designations are difficult to find and understand. Over the last five years, this has provoked the development of mobile apps, such as Yuka, Codecheck, EWG, INCI Beauty and more.
Vegan and Cruelty-Free Certification
While there is no official vegan label or "gold standard" certification, many vegan labels exist on the market, and many have been combined with "Cruelty-Free" certification. For example, the Vegan society provides information and guidance on various aspects of veganism. A vegan cosmetic contains no components from animal origin, and a cruelty-free cosmetic is not tested on animals once developed. Meeting these specifications requires innovative alternatives to traditional processes. 
Specifically, eight national animal protection groups banded together to form the Coalition for Consumer Information on Cosmetics (CCIC) The CCIC promotes a single comprehensive standard and an internationally recognized Leaping Bunny logo. The Leaping Bunny Program is the gold-standard in cruelty-free certification for personal care and household products, and signifies that no animal testing was utilized at any stage of product development. Additionally, internal ethical groups continue to form to regulate and mitigate animal cruelty in personal care manufacturing. 
For questions and challenges regarding all vegan- and cruelty-free certifications, please contact your Solvay representative.
Solvay's Commitment to Certified Ingredients
Solvay remains committed to the development of certified ingredients wherever possible, such as for COSMOS-, EWG- and EU Ecolabel-approval. Dermalcare® LIA MB, Jaguar® Excel, Jaguar® C500 STD, Jaguar® Optima, Jaguar® C162, Rhodapon® CAS 100N MB, Mirataine® CB 35 ULS HP MB,  Rheozan® SH and the Miranol® range are among the list of COSMOS- or EU Ecolabel-certified products in our high-performance portfolio of personal care solutions. These standards for performance, quality, ethics, and excellence set essential foundational goals for both Solvay and our partners as we continue to strive toward further innovation in the personal care market. For other requests, such as vegan-friendly formulations and more, contact your Solvay representative. 
For more information on our eco-labeled and certified ingredients for personal care, contact our experts.