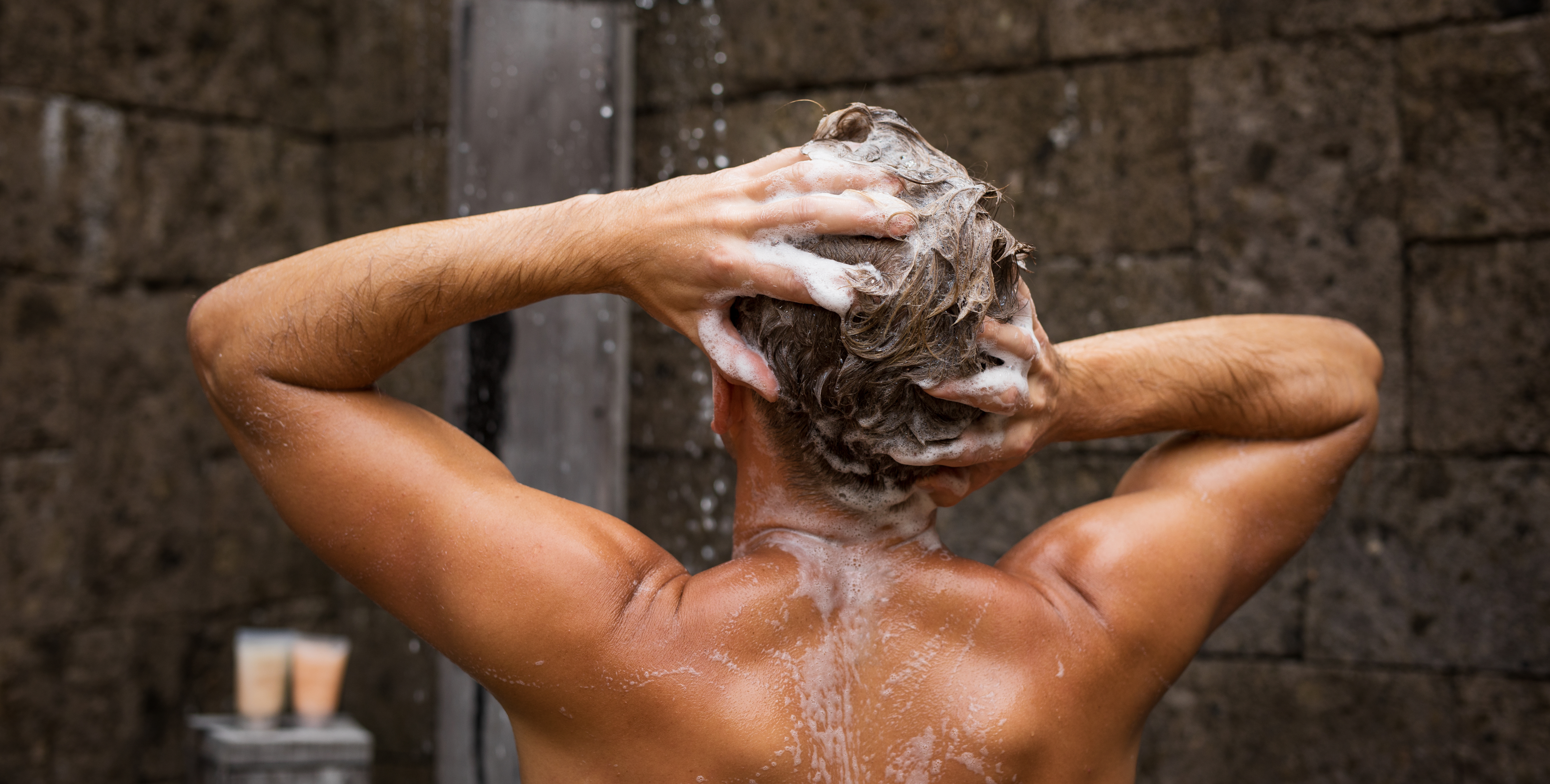 How an Extensive Portfolio of Ingredients Transforms Traditional Hair Care Regimens
As the hair care industry evolves, formulators require a wide range of ingredients to meet the extensive demands of consumers and beauty market challenges. The industry continues to advance toward more naturally derived and eco-friendly products with new formats and routines that result in healthier hair, which challenges formulators to design innovative solutions with alternatives to traditional ingredients such as sulfated surfactants and silicone oils. Solvay remains at the forefront of innovation with a broad portfolio of products for hair care formulations that advance the hair care industry through improved design freedom and creative flexibility. 
Solid Format Solutions
The drive for more eco-friendly products in the hair care industry introduces a comeback in the popularity of solid format shampoo solutions or shampoo bars. In addition to the convenience in travel, use and storage, shampoo bars provide several minimum-packaging and packaging-free benefits, biodegradability, avoidance of harmful chemicals (for instance, preservative-free) and water-free formulation. Solvay's broad portfolio of specialty ingredients allows formulators to bring exceptional shampoo bars to market with easier application to the hair and enhanced sensory experiences. With an array of specialty anionic surfactants, hair moisturizing emollients and cationic guar derivatives, Solvay advances the formulation of sulfate-free shampoo bars. 
Rhodapon® CAS 100N MB (INCI: Sodium coco sulfate) is a COSMOS/ECOCERT anionic surfactant for solid format soaps and shampoos. With a 100% natural origin, this preservative-free ingredient facilitates the formulation of powder and other solid format products with good foaming, cleaning and sensory performance. 
Geropon® LO 100 (INCI: Disodium lauryl sulfosuccinate) is a good foaming, mild surfactant used in a variety of shampoo bars. This specialty ingredient provides products with good detergency, mildness and a pleasant feel to improve concentration and performance in sulfate-free syndet bars. 
Geropon® T 77 PC MB (INCI: Sodium oleyl taurate) is an anionic surfactant used in today's shampoo bars that improves the preparation of highly concentrated, water-dispersible granules. This preservative-free product provides the hair with dense and creamy foam along with mildness. 
Jaguar® Excel is a unique, cationic guar polymer used in a range of sulfate-free and baby formulations. This eco-friendly polymer exhibits excellent wet and dry conditioning benefits without build up. As it is crosslinker-free, it doesn't require acidification for hydration, which helps a faster dissolution when applied to hair. 
Solvay's Dermalcare® LIA MB is a fully biodegradable hair conditioning ingredient used in formulations to provide softness, shine and radiance benefits with a non-greasy feel. This non-irritating emollient facilitates sulfate- and silicone-free shampoo bars with similar or better performance than those with traditional ingredients. 
Oil-Gel Formulations
To complement the drive for naturally derived hair care formulations, consumers also seek new sensory experiences and rituals. Accordingly, transparent oil gel formulations emerge as a leading trend as they provide a viscous gel texture and an appealing, clear solution. These formulations contain a very high load of oil, between 60 and 80 percent, and serve as an outstanding alternative to improve traditional regimens. Solvay's broad portfolio of specialty ingredients for hair care includes a high-efficiency oil gel emulsifier, which enables formulators to develop effective pre-wash and leave-on alternatives to circumnavigate the inconvenient properties of natural oils. 
Mirataine® OGE MB is an innovative and nourishing emulsifier designed to transform the texture of oil gel formulations during application. This high-quality ingredient is used in a variety of clear oil gel formulations that protect hair from further damage, nourish and moisturize the hair and provide a luxurious, deep cleansing foam upon shampooing. Mirataine® OGE MB enables pre-wash treatments to transform from a gel to an oil during use, which improves rinsability as the oil is immediately emulsified under water. Accordingly, pre-wash treatments made with Mirataine® OGE MB don't need to be rinsed off before shampooing, which allows for water savings of over 50 percent. Advanced oil gel formulations made with Mirataine® OGE MB is easy to use, preservative-free and regulatory compliant. These products deliver softness with no build-up, mildness for both hair and skin care and an excellent sensory experience for consumers of all hair types.
Mirataine® OGE MB can be used for an array of oil-based hair and skin care products including skin cleansers and make-up removers, in-shower body oil gels, moisturizers, body oils, baby oils, hair oils, pre-wash and leave-on hair treatments, sunscreens and stick products such as deodorants or lip balm. 

Through years of experience, Solvay continues to offer a wide range of eco-friendly ingredients that allow formulators to meet the broad demands of consumers in the personal care space. Contact our experts to learn more about our broad portfolio of specialty ingredients for the personal care markets.