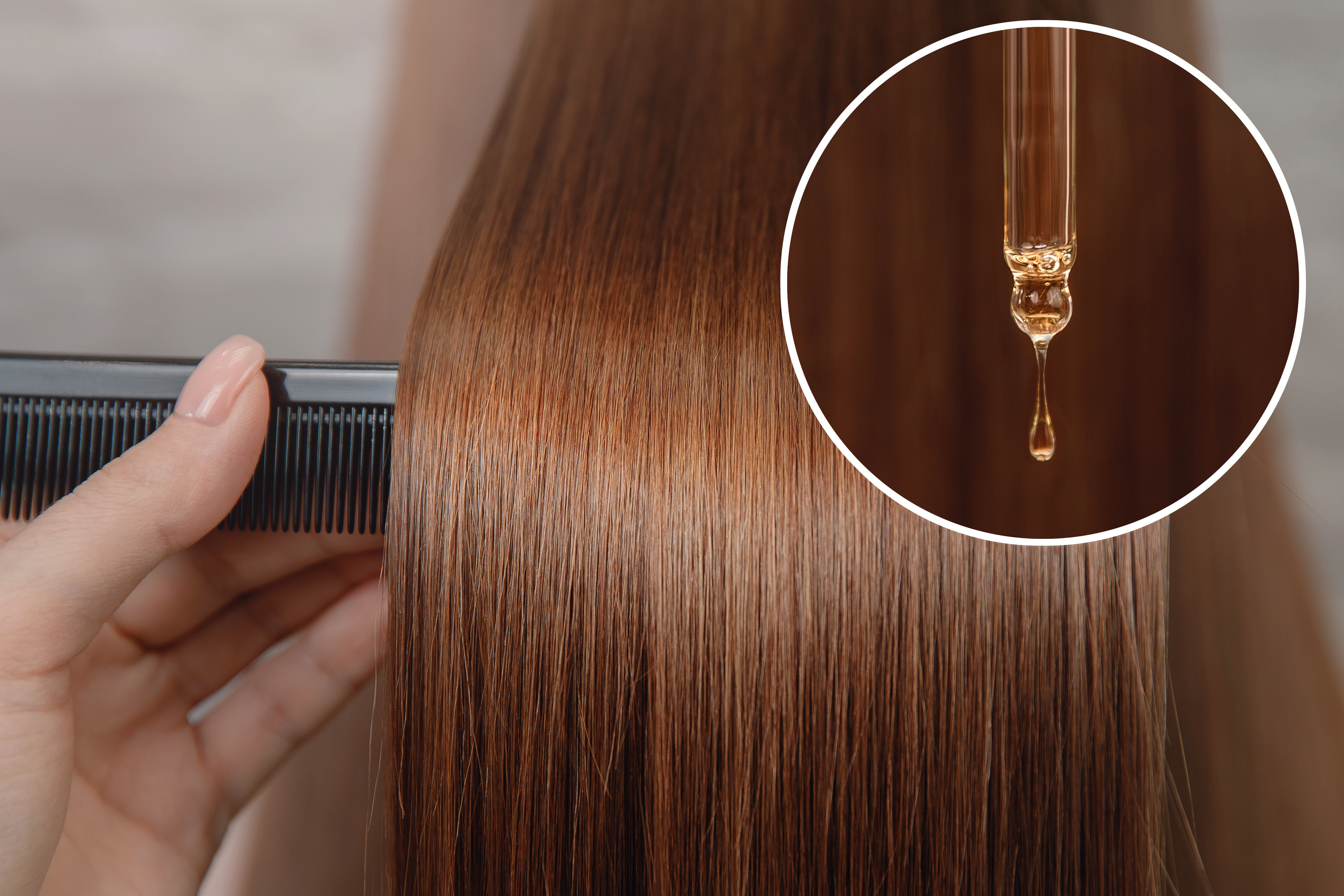 How Natural Oil Infusions Are Advancing The Hair Care Industry
Hair care formulations infused with natural oils continue to appeal to consumers for their naturally-derived ingredients and enhanced sensory properties. Accordingly, formulators must satisfy these challenging demands with eco-friendly and effective formulas. Solvay's wide range of solubilization, emulsification and delivery of oil-infused solutions offers a versatile portfolio of ingredients for today's most advanced oil-infused hair care formulations. 
A Challenging Formulation
Oil is used in nearly every hair care product, as it is a simple, naturally-derived and well-understood ingredient. However, as oil drastically changes the appearance and texture of the final product, formulations are challenged to find solutions that maintain the clarity, viscosity and sensory benefits of oils without any greasy properties. Solvay's solubilizers, emulsifiers and surfactants provide formulators with exceptional management of the key properties expected in a formulation.  
Curly hair is the new comeback kid
Whether big and bouncy, tight or tousled, curled hair is trendy again and marks a welcome return to natural hair styling.  Curled hair requires specific products and a dedicated routine in which naturally derived ingredients in hair care formulations infused with natural oils continue appealing to consumers.
Solvay reinvents the oil rituals of Indian women with a full set of advanced formulations for curly hair, just thirsting to be immersed in rich moisture and intense nourishment without compromise. This new beauty routine revolution in hair care is the answer to consumer expectations in terms of new applications and sensorial experiences.
Build your customized routine by playing with this curls dedicated range of products
Recommended solutions: Mirataine® OMG MB, Dermalcare® LIA MB, Alkamuls® PEG-16 CO.
Versatile, Silicone- and Sulfate-Free Formulations
While natural oils are not a universal alternative for silicone, it can be used in powerful and effective silicone-free formulations with a novel solubilizer. Specifically, Solvay's Alkamuls® PEG 16 CO enables formulators to create silicone-free, clear cleansing formulas that are infused with natural oils and deliver the expected conditioning, nourishing, repairing and caring benefits to the hair and skin. This ingredient works by itself, in synergy with the cleansing surfactants chassis to deliver high-performance without greasiness in both sulfate-free and sulfate-based cleansers. Alkamuls® PEG 16 CO is a versatile solubilizer that makes silicone-free, formulations infused with natural oils possible so consumers can enjoy the benefits of oil-infused products and care for their natural hair. 
Using sulfated surfactants in hair care regimens can cause long-term damage to hair, which drives the trends toward sulfate-free formulations. Solvay's flexible Miracare® Soft S 525 MB provides formulators with the ideal concentrate that is both sustainable and easy-to-process for sulfate-free formulations. Combined with a primary anionic surfactant, Miracare® Soft S 525 MB is used to produce a wide variety of transparent shampoo formulations with superior mildness and foaming properties. The use of Alkamuls® PEG-16 CO will allow the formulation and delivery of natural oils, delivering superior hair protection and supporting the natural beauty trend. 
Enhanced Sensory Experiences
Today's consumers demand enhanced sensory experiences in every step of their hair care regimens. Solvay's Mirataine® OMG MB is an emulsifier designed to make oil-gel systems more practical and efficient while providing a pleasurable, naturally-based sensory experience. Based on glycerin as a carrier, this oil-in-polyol and water-free emulsifier delivers intense nourishment in an array of hair pre-wash and leave-in conditioners. Such innovation is especially suited for consumers with textured hair, an area where Solvay is focusing its innovative efforts. Hair pre-wash formulated with Mirataine® OMG MB does not need to be rinsed before shampooing, thus offering significant water savings. Additionally, the pre-wash will boost the shampooing experience providing a luxurious foam, deep cleansing, yet soft and shiny hair with no need to apply a conditioner. Miracare® SLB 365/W allows formulators to develop a range of cleansing products that provide richer sensorial, skin-care-like experiences. This preservative-free, spa-like moisturizing agent offers stabilization properties to efficiently suspend up to 20% of oil in creamy cleansing formulations. This new approach combines gentle cleansing and deep care into a one step procedure, which conserves both water and time in hair care routines.   
Solvay's broad portfolio of oil-infused solubilizers, emulsifiers and surfactants continues to transform the hair care industry and improves the performance and efficacy of advanced hair care formulations infused with natural oils. 
Looking to learn more about advanced oil infusions for hair care formulations? Contact our experts today.