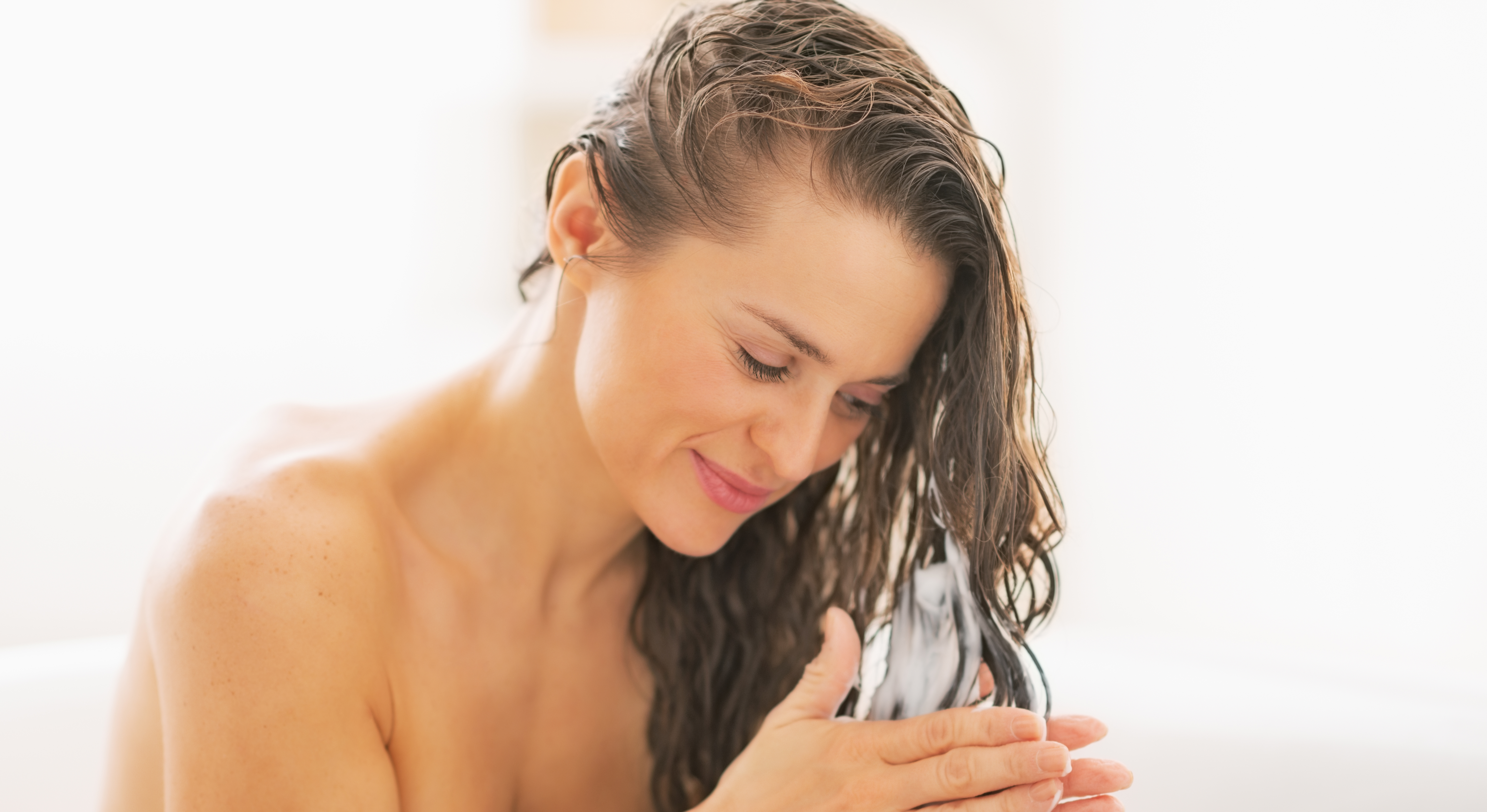 Top 5 Solutions for Formulators of Sustainable Shampoos and Conditioners
As concerns grow over the environmental footprint of everyday products, today's consumers are becoming increasingly aware of how their personal care routines affect the planet. This increased awareness encourages consumers to find hair care regimens that are gentle on the environment while maintaining excellent cleansing performance. Hair care formulators, therefore, are challenged with creating outstanding, water-saving shampoos and conditioners made with sustainable, eco-friendly and naturally derived ingredients that exceed consumer expectations. From maintaining high renewable carbon content according to the renewable carbon index (RCI) to adhering to the new ISO 16128 guidelines on naturalness, Solvay creates superior ingredients for sustainable hair care solutions that meet industry standards and works with formulators to develop high-quality, naturally derived shampoos and conditioners.
 
Our team of scientists continually creates innovative, eco-friendly ingredients for formulators to enhance sustainable shampoos and conditioners.

Miracare® SOFT S 525 MB
An effective surfactant chassis is necessary for a shampoo to effectively cleanse the hair and scalp, though more and more consumers are turning away from sulfated surfactants. Although notoriously difficult to develop, a sulfate-free surfactant system that mimics the performance of sulfated surfactants offers hair care formulators a more sustainable option that also maintains excellent cleansing and foaming performance. Solvay's high active, sulfate-free surfactant system, Miracare® SOFT S 525 MB, gives formulators the freedom to quickly create an environmentally-responsible hair care solution that can be customized to highlight specific consumer experience benefits, including flash-foam, texture and conditioning. Miracare® SOFT S 525 MB exhibits an impressive RCI of 79% as a replacement for synthetic sulfates and offers formulators a solution that is easy to implement in sustainable, sulfate-free shampoos. 
 
Dermalcare® LIA MB
Although silicone was once a universally used hair care ingredient, consumers are becoming increasingly wary of using hair care products that are not naturally derived. It is exceptionally challenging for formulators to replace silicone with more eco-friendly ingredients that imitate its excellent performance. Solvay's scientists have solved this unique problem by offering a silicone alternative for hair care formulations developed with Dermalcare® LIA MB. This nature-based non volatile silicone alternative is sustainable, biodegradable and can be implemented in a range of clear shampoo formulations and rinse-off conditioners. Promoting lightweight hair softness, clean hair look and effective conditioning, Dermalcare® LIA MB exhibits unmatched performance compared to other silicone alternatives, and performs on any type of hair. With COSMOS certification and 100% vegetable origin, this multifunctional ingredient offers formulators an ingredient with an RCI of 100%. 
 
Jaguar® Optima
Today's hair care consumers are searching for sustainably designed shampoos and conditioners that protect the environment and offer versatile conditioning benefits. From quick rinsing to easy wet and dry combing, consumers require excellent performance from their hair care  products, which must be maintained in sustainable formulations. With performance higher than polyquaternium-10, Jaguar® Optima is naturally derived as a part of Solvay's Sustainable Guar Initiative and is ideal for implementation in high-performing silicone-free, sulfate-free formulations. Solvay's Jaguar® Optima is a COSMOS-validated, bio-based hair conditioning polymer that offers formulators an appealing combination of wet conditioning efficiency and impressive active deposition. 
 
Jaguar® C162
Guar derivatives offer sustainable hair care formulators effective conditioning and deposition benefits in a variety of hair care applications. Jaguar® C162 is a bio-based hair conditioning polymer developed from the seeds of guar beans that offers formulators outstanding moisturizing and deposition properties in sustainable transparent formulations for damaged hair. Combined with oils or esters in clear or opaque formulas, Jaguar® C162 can address damaged to over-processed hair.
Solvay's ingredients for sustainable hair care solutions offer formulators superior materials for innovative shampoos and conditioners that are effective and eco-friendly. For more information on our advanced chemical solutions for sustainable shampoo and conditioning formulations, contact our experts.