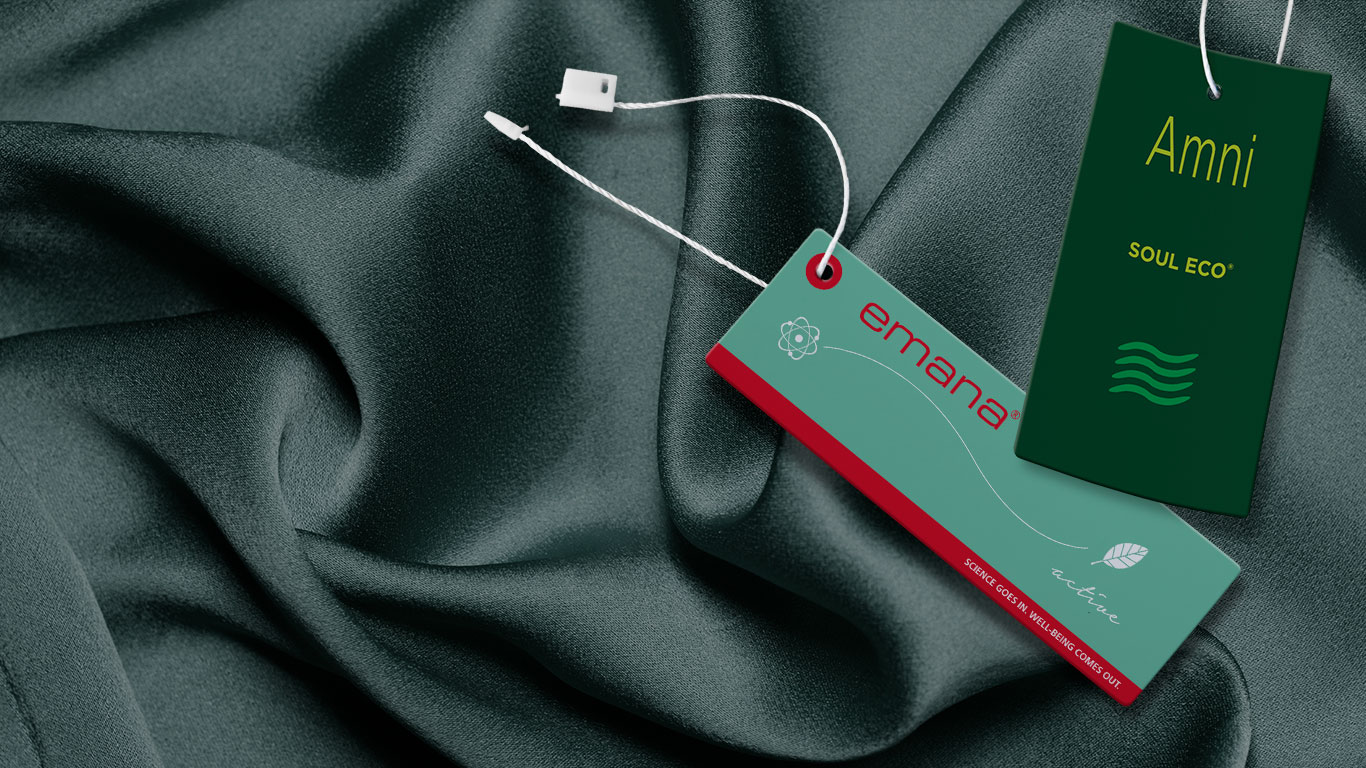 Textiles and Fibers
Pioneer in Smart, Functional and Sustainable Polyamides
Sustainability is one of the main drivers of the global textile market, demanding solutions and products that add value to the entire consumer chain - from its base to end consumers - and reduce environmental impact. 
Solvay has taken substantial measures to promote the combination of sustainability and high performance and lead the sustainable fashion revolution. Our various grades of polyamides are developed in closed-circuit facilities in which there is no waste of water or emission of effluents outside the factory, and provide performance and well-being to end-users. 
An Unmatched Portfolio of Polyamides
Amni® is a leading brand of Solvay polyamide 6.6 textile yarns for fashion, lingerie, sportswear, socks and accessories. Besides excellent comfort, easy care, touch, functionality and look, which are key basics required by customers and manufacturers, the Amni® range ranks highly alongside the new generation of "smart yarns" providing UV protection, antiviral and antibacterial benefits, biodegradable and bio-based properties, water management improvement, among others.
Emana® is a revolutionary development from Solvay with a far infrared technology that transforms the human body heat in benefits for skin care. Thanks to bioactive minerals embedded in the yarn, Emana absorbs the body heat and emanates far infrared rays back to the skin offering thermo-regulation properties and improving blood microcirculation.
Versatile Performance for a Range of Textile Applications
The main applications for our polyamide are:
Apparel: fashion, lingerie, shapewear, underwear, sportswear, hosiery, socks, jeanswear, and beachwear 
Accessories: hats, caps, bags, backpacks, sports accessories
Automotive and furniture upholstery
Continue Exploring Textiles & Sport Equipment