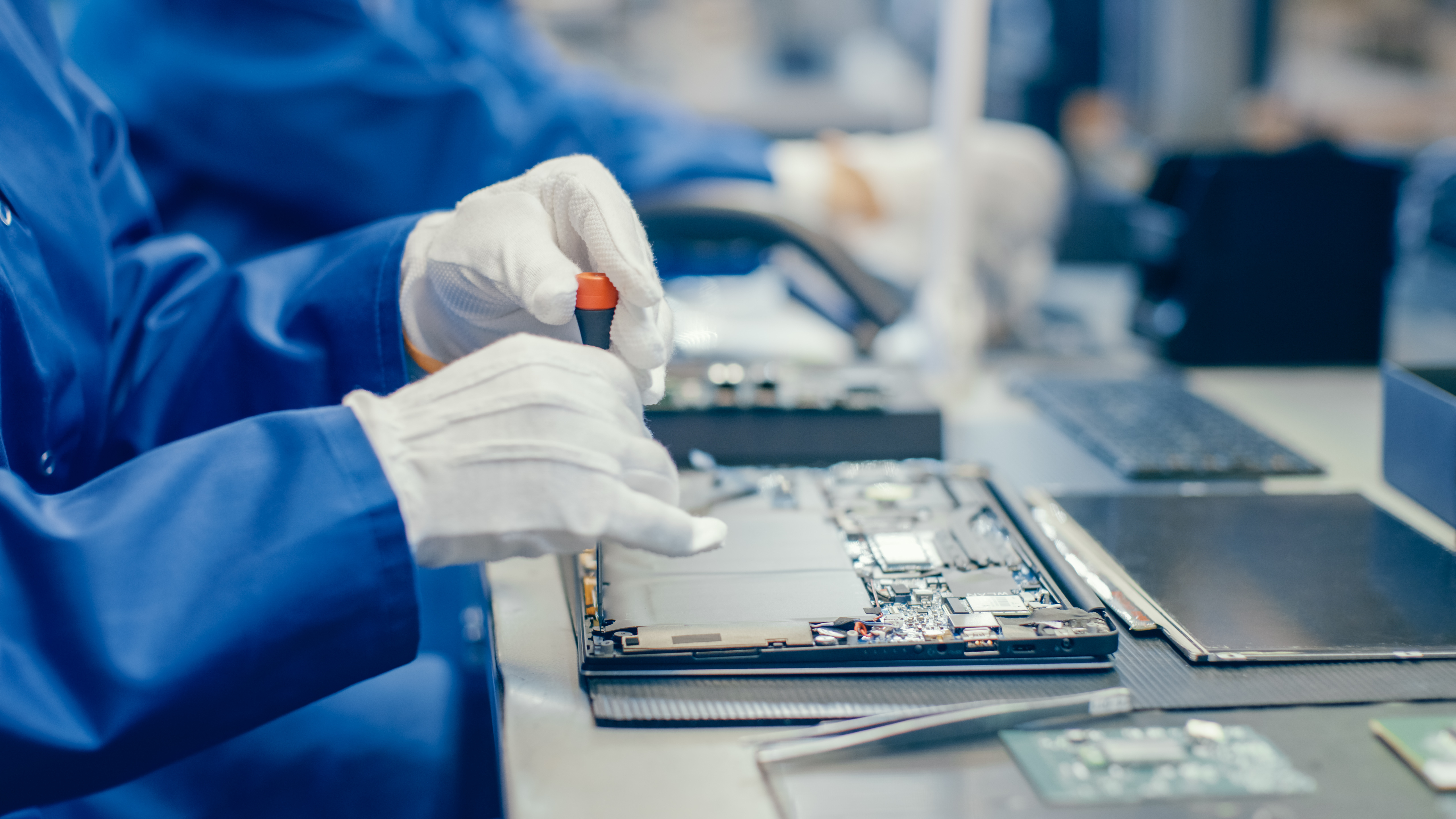 Industrial Lubricants & Functional Fluids
Perfluoropolymers for Improved Anti-Fingerprint Coatings 
As electronics advance with increasing demands for user satisfaction, consumers expect an anti-smudge effect on their smartphones, tablet, computer, and laptop screens. Fingerprint smudges impair vision, and customers are searching for a high-performance, soft-touch screen that is easy to clean.
Perfluoropolyethers are the solution of choice for anti-fingerprint (AF) coatings thanks to their unique combination of water/oil repellency, easy cleanability, anti-smudge, and lubricity. They also offer low surface energy and water/oil repellency, a low friction coefficient, soft-touch, easy removal of fingerprints, resistance to hydrolysis and chemical attack, and improved durability.
Portfolio of Solutions for Anti-Fingerprint Coatings 
Our broad portfolio of functional PerFluoroPolyEthers offers excellent performance in the aggressive chemical environments and temperatures found in today's electronic equipment. With an array of unique, inert properties, these specialty perfluoropolymers provide exceptional chemical resistance, water and oil repellency, self-lubricity and durability. Solvay's functional fluid products include renowned brands, such as Fomblin® PFPE and Fluorolink® PFPE. 
Anti-Fingerprint Coatings for Enhanced Technology
Perfluoropolyethers for anti-fingerprint (AF) coatings offer a clear, durable solution to increase the visible cleanliness of screens. They increase oil, water, scratch and contamination resistance on glass and plastics. Our broad portfolio of perfluoropolyethers allows for high weatherability and flexibility.
Continue Exploring Electronic Components