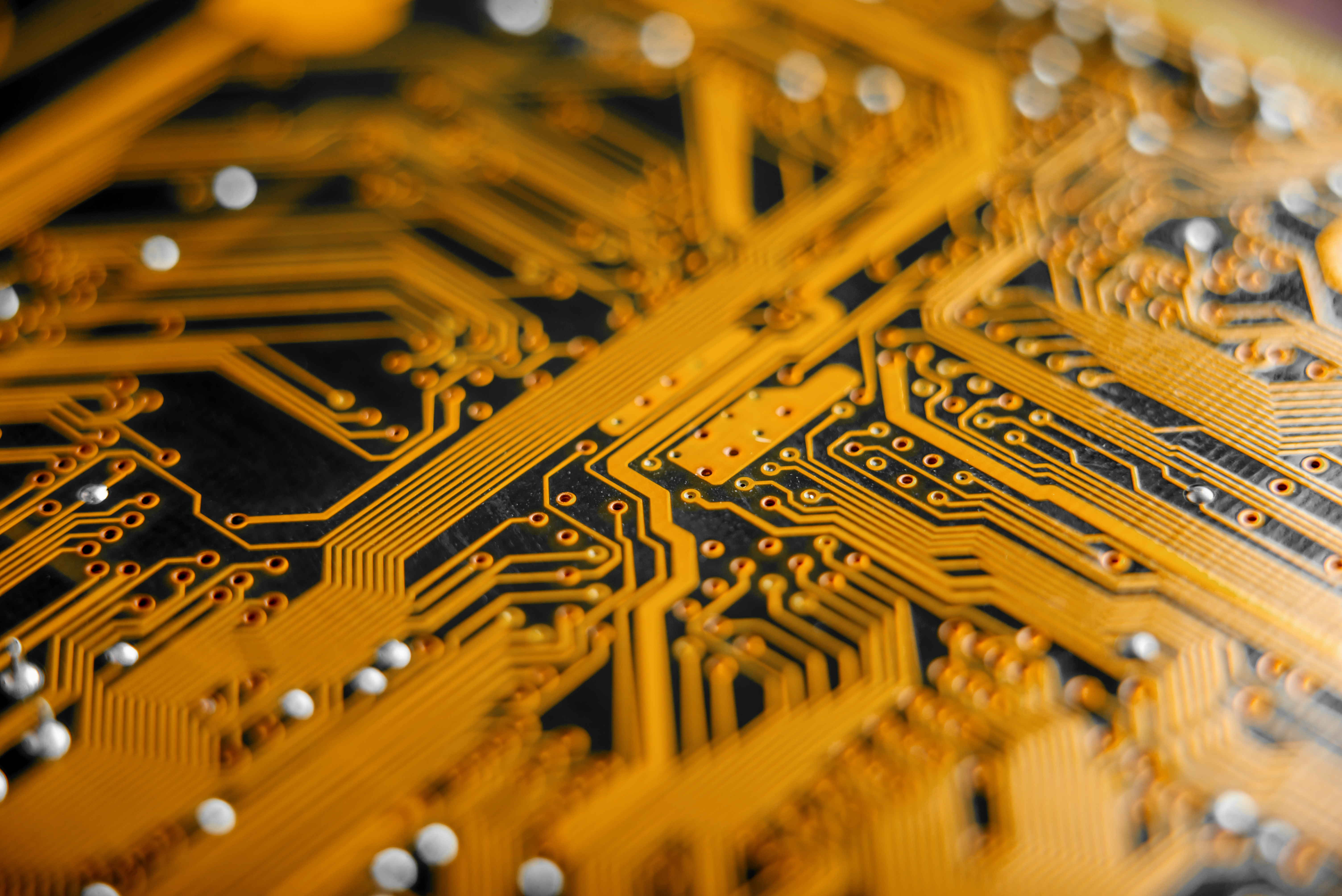 Printed Circuit Boards (PCB) and Flexible Printed Circuits (FPC)
We Improve Electronics with Solutions for Printed Circuit Boards (PCB) and Flexible Printed Circuits (FPC)
Printed Circuit Boards (PCB) and Flexible Printed Circuits (FPC) are critical as the basis on which electronics operate. Both applications require components with low dielectric loss materials to avoid signal loss in today's world with high-frequency, high-speed communication that can easily cause radio signal decay. 
Our industry-leading portfolio poses superior and stable dielectric properties to enhance PCB and FPC functionality. Solvay solutions allow PCB and FPC to insulate without interfering with electrical signals, which is extremely important in producing reliable electronics.
Industry-Leading PCB and FPC Materials for Reliable Electronics
Solvay materials such as Hyflon® Perfluoropolymers provide tremendous dielectric properties, chemical and heat resistance, and exceptionally low moisture absorption to PCB and FPC. Algoflon® PTFE allows for best-in-class dielectric and thermal performance, coupled with excellent chemical resistance and wide temperature tolerance. Xydar® LCP offers reduced dielectric loss as its low moisture absorption makes it an optimal candidate for high-frequency communication applications. It also demonstrates outstanding flow properties, impressive strength at extreme temperatures, inherent flame retardance, unrivaled chemical resistance and superb transparency to microwave radiation.
PCB and FPC Applications for Advanced Electronics
A PCB is a traditional circuit board that routes electrical signals through conductive pathways, while an FPC does the same with a design that better supports small electronics. PCB applications include base stations, automotive radars, servers, computers, and other larger electronics, and FPC applications include mobile phones, smart watches, AR/VR headsets, earpods, LCD screens and disk drives. PCB and FPC require high-performing materials to withstand high heat and offer excellent electrical properties and resistance to manufacturing process chemicals.
Continue Exploring Electronic Components