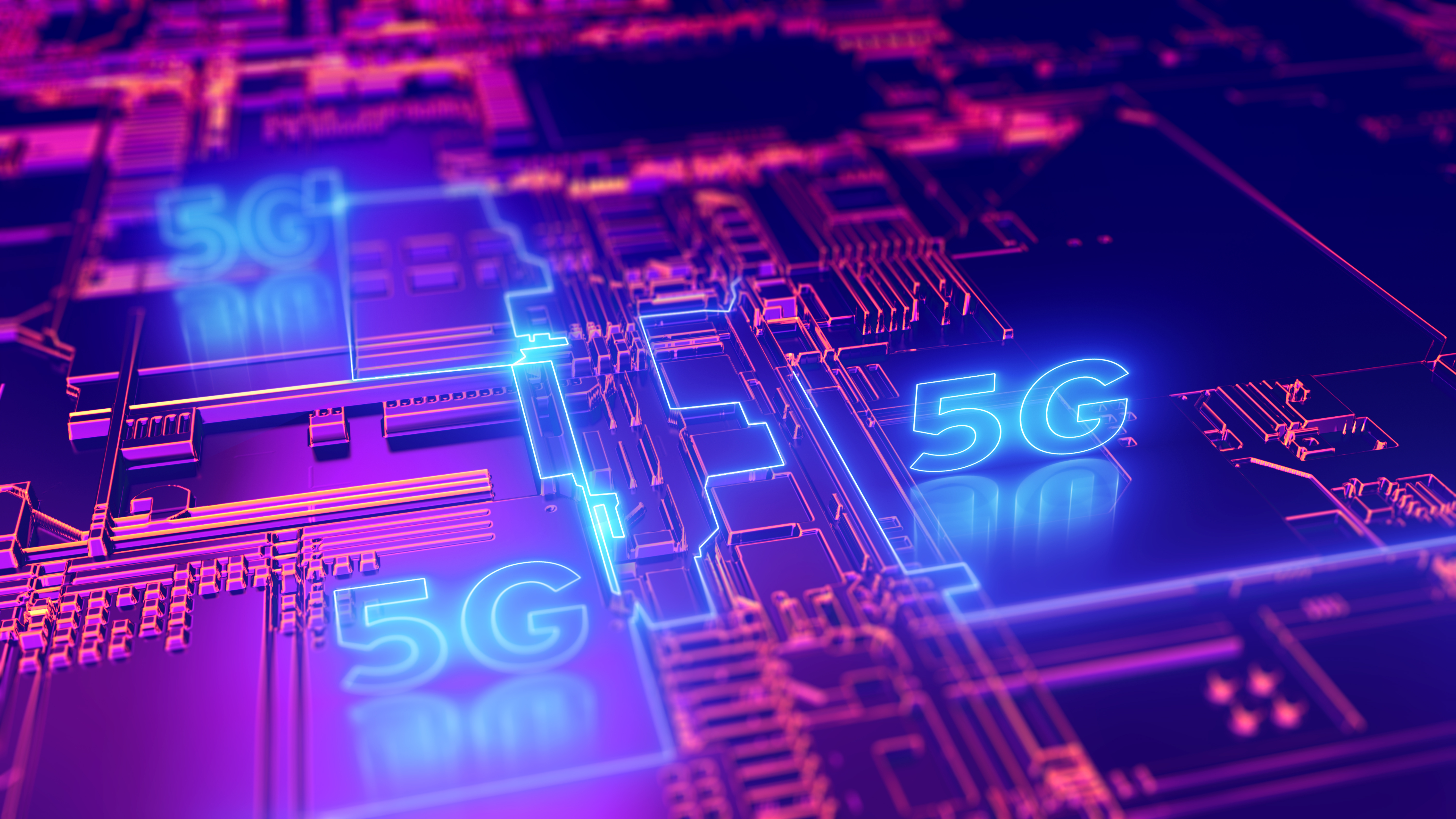 5G Components
Innovative 5G Component Solutions
As the world requires increasingly more bandwidth to operate at its current standards for electronic communication, 5G is necessary to meet consumer expectations of data transfer. 5G components, such as Printed Circuit Board or Flexible Printed Circuit (PCB/FPC) and fiber optics, must adhere to industry demands. progressively common requirements include low signal loss, stable transmission even at high frequency, miniaturization, high strength, chemical resistance, high-temperature performance and more. 
Our solutions enable these advancements with stable dielectric properties for enhanced PCB/FPC and materials that address fiber optics concerns. Our diverse portfolio allows 5G component improvement, leading to advanced telecommunications systems with better manufacturing processes and enhanced end-user experience. 
Materials to Improve 5G Applications
Our advanced solutions enable high frequency, high speed, low loss PCB application, miniature FPC components and high-performance fiber optic components. Our product families offer superior qualities such as excellent electrical properties, dimensional stability, and process-ability, that enable better production of PCB/FPC and fiber optics, thus meeting the needs of the growing 5G market. 
Enhanced Materials for PCB/FPC and Fiber Optics 
PCB/FPC route electrical signals, transferring important information between devices. They require exceptional materials to withstand harsh external factors. Fiber optics components, such as optical fiber connectors and optical transceiver modules, are paving the way to the future of 5G and also require advanced solutions to meet demands for reliable electronic products. Solvay helps strengthen these components with our intentional approach to providing solutions for specific needs that allow manufacturers to produce improved PCB/FPC and fiber optics.