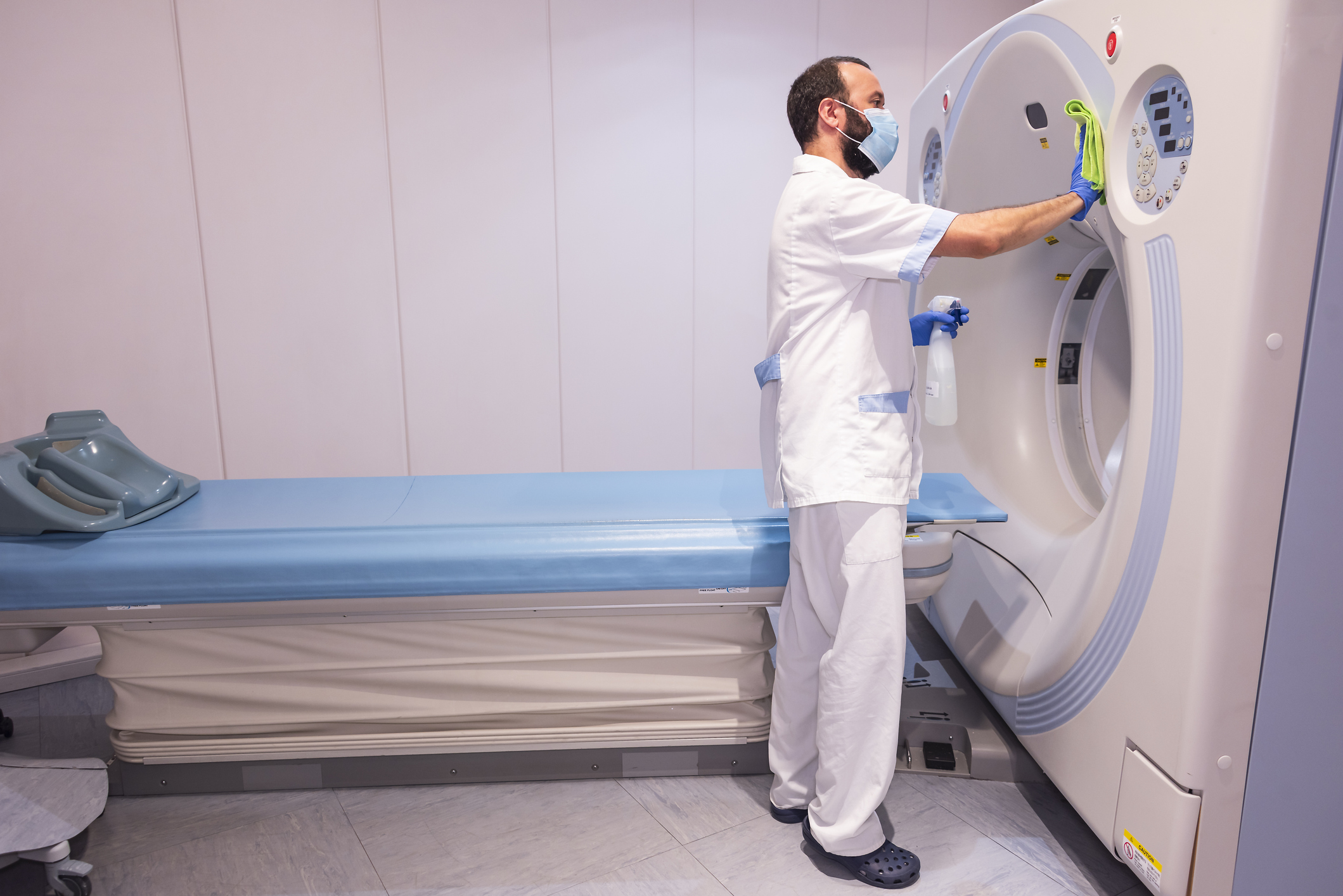 Consumables for Medical Devices & Patients
Versatile Solutions for Powerful Healthcare Consumables
Disinfectant and antiseptic solutions are essential to create germ-free healthcare environments that keep providers and patients healthy. When used appropriately, disinfectants can rapidly eliminate harmful microorganisms, such as bacteria, fungi and viruses, for safer medical devices and equipment.
These advanced cleaning products require ingredients that deliver expected performance and can be adapted as microorganisms evolve.
Solvay's portfolio includes a wide range of solutions that are ready-made disinfectants or are critical ingredients used in the formulation of disinfectants. Our grades of hydrogen peroxide are some of the safest and most efficient bio-decontaminants used in the healthcare industry today. Additionally, Solvay offers a 24-hour surface disinfection solution that delivers long-lasting protection from bacteria and viruses on a variety of surfaces.
Top Solutions for Healthcare Consumables
Our versatile solutions deliver reliable disinfection in a variety of consumables for the healthcare market, with powerful ingredients and formulations that kill harmful bacteria, viruses and fungi. From Interox®, our grades of hydrogen peroxide, and Proxitane®, our industrial disinfectant agents, to Actizone™ F5, our customized formulations for a 24-hour surface disinfection, our innovative solutions protect patients and healthcare professionals by keeping medical devices and equipment germ-free. 
Develop Advanced Formulations for Healthcare Consumables
The healthcare industry continues to evolve and utilize new disinfectant solutions that kill a wider range of microorganisms for safer medical environments. Solvay's innovative materials aid in the development of consumable medical devices and enhance solutions made to sterilize and disinfect medical devices and equipment. 
Continue Exploring Medical Devices and Equipment