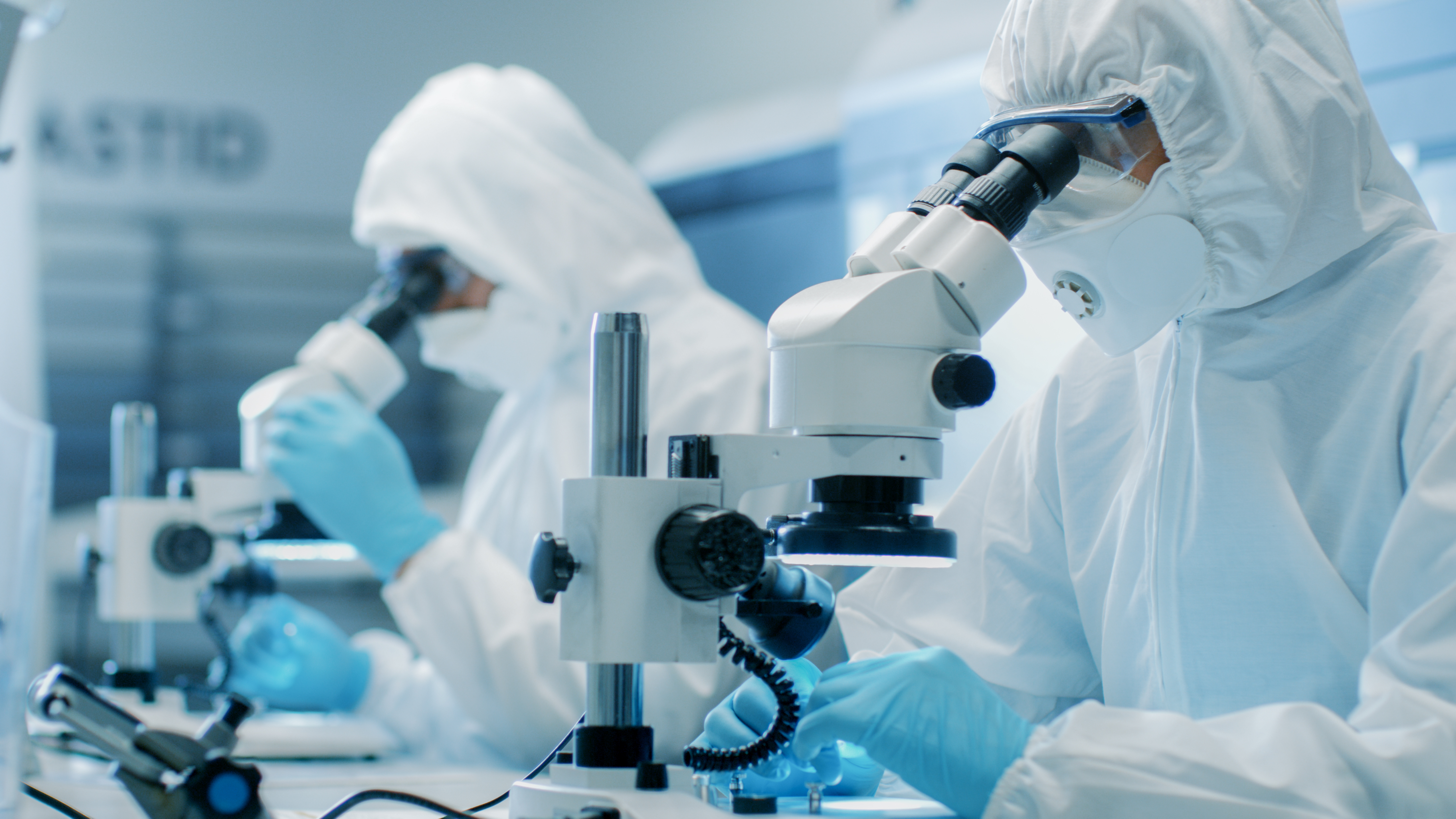 Manufacturing Equipment for the Pharmaceutical Industry
Accelerating BioPharma Processing
The bioprocessing and pharmaceutical industries continuously strive to improve flexibility in manufacturing and time to market, while meeting the challenging demands of the market and strict quality assurance requirements. When producing vaccines, oncology treatments, biosimilars and other types of pharmaceutical specialties in syringes, ampoules, vials or cartridges, pharmaceutical companies must rely on the safest and most efficient methods and materials to decontaminate production environments.
With over 30 years of experience as a raw material supplier to the FDA-regulated healthcare market, Solvay provides decontamination and sterilization solutions for pharmaceutical containment facilities, as well as high-performance polymers for manufacturing equipment that must exhibit strong mechanical performance and exceptional resistance to a range of chemicals.
Shaping the Future of Biopharmaceuticals
Main Brands for Manufacturing Equipment for the Pharmaceutical Industry
Interox® Sterile Grades

:

This range of hydrogen peroxide is specifically designed for the VHP chemical disinfection of medical equipment such as isolators, RABS and air locks. The high-efficiency formula of Interox® Sterile Grades is developed and approved by main OEMs in the sector with the lowest level of residuals. 

Udel® PSU

and

Veradel® HC PESU

:

These high-performance polymers demonstrate excellent thermal properties and chemical resistance, which makes them ideal for filtration membranes and housings found in a variety of pharmaceutical manufacturing equipment.

Radel® PPSU

:

As a strong, lightweight alternative to metal, Radel® PPSU is an exceptional specialty polymer for use in components of bioprocessing equipment, such as housings, connectors and bottles.
Specific Usages for Pharmaceutical Manufacturing Equipment Solutions
With years as the leading materials and chemicals supplier, Solvay continues to provide the pharmaceutical industry with innovative solutions for sterilization and disinfection processing, as well as a strong portfolio of high-performance polymers for single-use technologies in biopharma processing. We draw upon decades of expertise and collaborative partnerships to offer best-in-class pharmaceutical processing materials and chemicals, from hydrogen peroxide solutions to specialty polymers for biopharma filtration, components, instruments, containment, and fluid management solutions.
Continue Exploring Pharmaceuticals