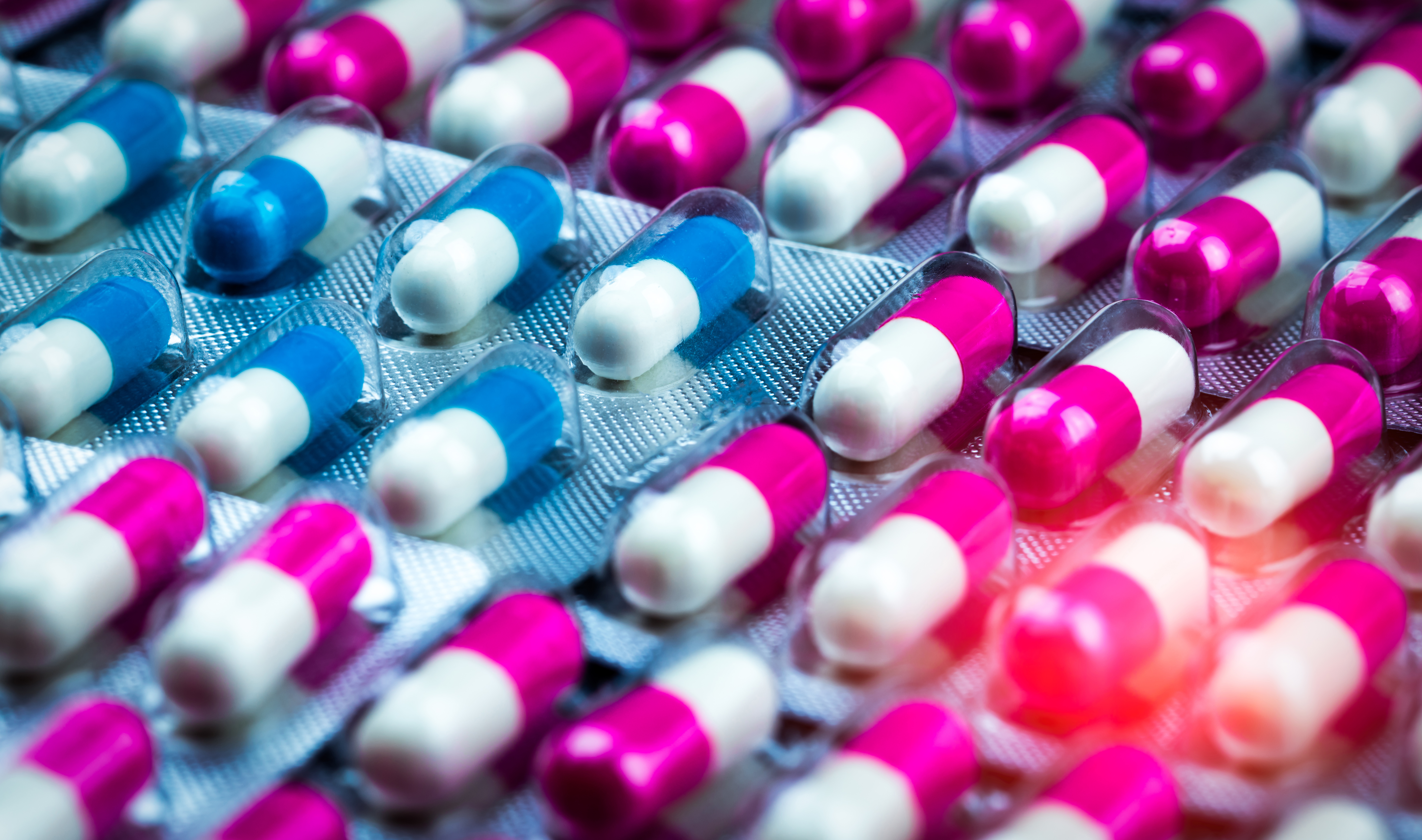 Pharmaceutical Packaging
Packaging That Protects Pharmaceuticals Success
In today's evolving healthcare industry, pharmaceutical packaging is critical to ensure that medicines and pharmaceutical applications remain free of contaminants. Materials for pharmaceutical packaging must demonstrate exceptional chemical properties to resist environmental aggressions such as heat, air, light and moisture that could potentially damage the contents. Additionally, these packaging materials must exhibit excellent mechanical properties, as pharmaceutical containers and packaging often undergo turbulent logistics. 
Solvay's portfolio of solutions for pharmaceutical packaging is strategically developed to ensure the efficacy and protection of drugs and other applications from damage or degradation during transport and delivery. With sophisticated, flexible and diverse materials, our pharmaceutical packaging solutions adhere to the applicable pharmacopoeia, and demonstrate outstanding chemical and mechanical properties for reliable drug delivery, ensuring maximum safety and efficacy for the patient.
Top Solutions for Pharmaceutical Packaging
Ixan® PVDC Extrusion Resins

 -

 

A high-barrier polymer for the pharmaceutical industry, Ixan® PVDC provides effective protection for advanced packaging and medical film solutions. It offers exceptional transparency, good mechanical resistance and high shrinkage, and serves as an excellent water and oxygen barrier. 

Diofan® Super B PVDC

 -

 

A functional enabling material for pharmaceutical blister packaging, this Ultra-high barrier film coating provides superior protection from both oxygen and water vapor allowing packaging to preserve the efficacy and increase the shelf-life of contained drugs.

Soda Solvay® -

 

This sodium carbonate for pharmaceutical and medical packaging offers dense soda ash for glass container production. It is the preferred grade for glass manufacturing due to its granular properties, making it dust-free and reducing the risk of segregation during handling.
Pharmaceutical Packaging Solutions for Safe Transport and Handling
Our unique selection of pharmaceutical and medical packaging solutions provides the healthcare industry with a higher standard of both blister packaging and aseptic packaging. With innovative resins, protective barrier films and reliable soda ash for glass containers, our materials continue to ensure the safe and effective transport and handling of today's most essential pharmaceuticals and medicines.
Continue Exploring Pharmaceuticals