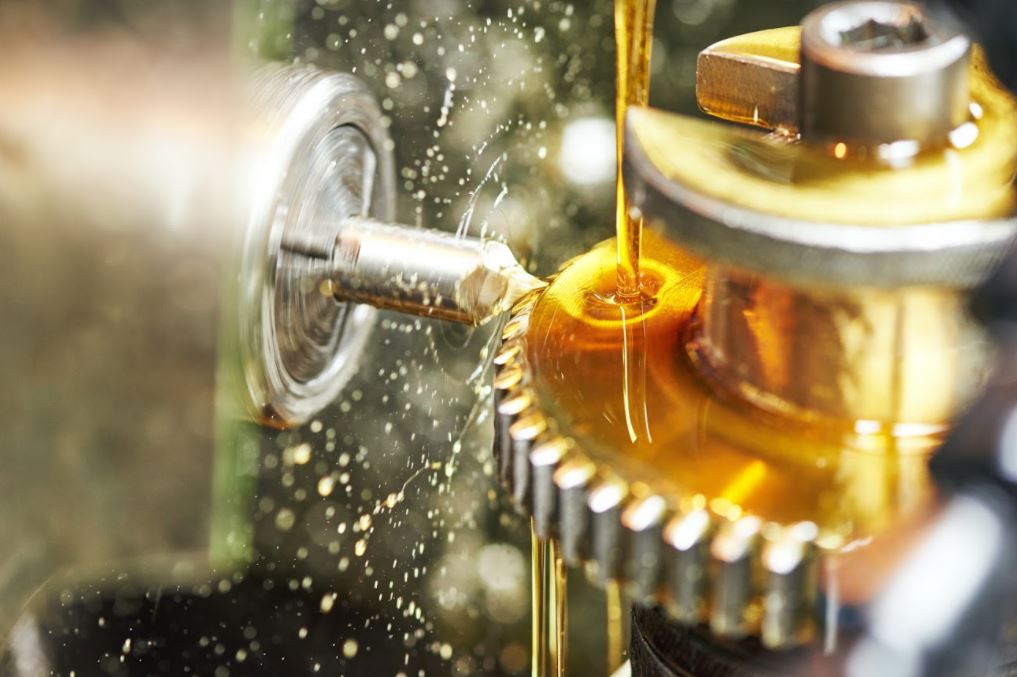 Lubricant Components and Metalworking Fluids Additives
Industry-Leading Lubricants and Metalworking Fluid Additives
Solvay continues to provide the automotive and industrial markets with a broad range of industry-leading lubricant and metalworking fluid additives for various applications and processes. Our high-performance metalworking fluid additives offer outstanding performance of emulsification, anti-wear and extreme pressure, corrosion resistance, foam reduction and more. In the lubricant industry, our specialty additives deliver improved mechanical performance and fuel efficiency while helping formulators meet the demands for product sustainability.
Solvay is committed to providing lubricant and metalworking fluid formulators with reliable and sustainable alternatives to conventional ingredients. With an innovative portfolio of metalworking fluids and lubricant additives, we enable our partners to fine-tune lubricant formulations and additive packages with environmentally friendly ingredients for milder labeling while simultaneously mitigating friction and wear. 

 
Specialty Lubricant Components
With a wide range of lubricant properties and performances, Solvay's portfolio of lubricant additives is optimal for an array of applications in the automotive and industrial industries. Our surface protection additives, tribology additives and lubricant durability solutions are utilized in lubricant packages for engines, transmissions, gears, hydraulic pumps and turbines. 
 
  ●  Extreme Pressure Anti-Wear Additives
  ●  Advanced Friction Modifiers
  ●  Resilient Corrosion and Rust Inhibitors
  ●  Excellent Seal Swell Agents
 



High-Performance Additives for Metalworking Fluids
Solvay's range of additives for metalworking fluids, including high-performance emulsifiers, versatile corrosion inhibitors, phosphorus-based anti-wear agents and more, is becoming the optimal portfolio for the new generation of high-speed machining tools. With the evolution of advanced metalworking tools and equipment comes the emerging emphasis on foam control and long-term reliability, and Solvay strives to provide formulators with a broad selection of multifunctional additives for metalworking fluids. Our metalworking emulsifiers and other specialty additives demonstrate excellent compatibility with a wide range of applications and processes.
 
  ●  Outstanding Low-Label Emulsifiers
  ●  Powerful, Compliant Anti-Wear Additives
  ●  Protective Staining and Corrosion Inhibitors
  ●  Foam-Control Agents 
  ●  Lime Soap Suppressing Additives