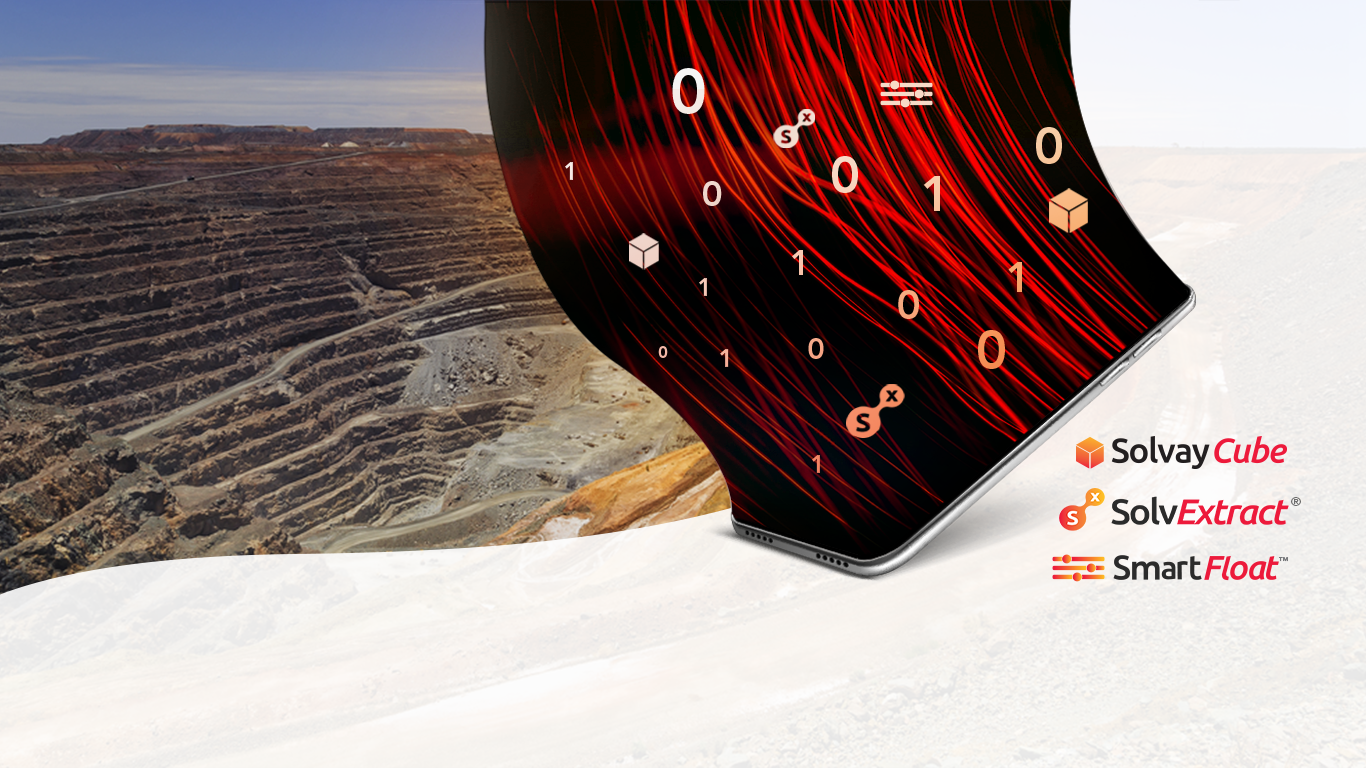 Smart Mining Chemistry
The Mining Industry's Transformation Continues
The challenges facing mines are intensifying as the push for productivity and sustainability improvements has never been greater. Ore grades are declining, ore feeds are constantly changing, and mines must overcome complex sustainability challenges to maintain their license to operate. For these reasons, mines are leaving no stone unturned to generate sustainable improvements. 
With mines increasingly focused on improving resource efficiency and meeting greater metal demand - driven largely by electrification and digitalization - operations are launching transformation initiatives to maximize profitability while reducing their environmental footprint.
These transformations typically center on two levers: equipment enhancements and operations improvements. With equipment enhancements, mines are employing new flotation cells, for example, that enable coarse and fine particle recovery, lower comminution costs, higher plant throughput, and improved tailings and water management. Operations-related solutions often focus on operator responsiveness and DCS upgrades, such as new sensors and greater automation, as well as expanded training, grade engineering and geometallurgy.
The Next Phase: Digitizing Mining Chemistry 
In addition to equipment and operations improvements, mines are now exploring a novel continuous improvement strategy with the help of Solvay: real-time reagent-based process optimization and formulation. The result: tailored formulations, better dosing and, ultimately, better mineral recovery, all while reducing water and energy inputs for improved mining productivity.
Our vision for smart mining chemistry is simple: With access to the right data, reagent formulation has the potential to be a dynamic process. This means that reagents can be tailored to the ore type and processing conditions at any point in time. 
The introduction of our digital solutions for mining represents a paradigm shift in chemical innovation, which historically has focused on customizing a reagent package based on available chemistries. 
Solvay's Smart Mining Solutions 
Solvay's innovative digital capabilities enhance our ability to provide insights and recommendations to customers. Our smart mining chemistry enables mines to maximize metal recovery through the use of live data while reducing the use of chemicals, water and energy. 
Our connected mining solutions include:
Solv

Extract

® - Smarter Solvent Extraction

SolvExtract®

is our digital platform that helps copper solvent extraction operations reduce process variability, boost productivity and improve the bottom line through real-time monitoring and recommendations. This solution connects smart mining chemistry

and operational insights to deliver Solvay's technical expertise at an unprecedented speed and frequency so operators can make more informed decisions faster to

improve mining productivity.

Solvay Cube - Smarter Trials



The Solvay Cube utilizes state-of-the-art dosing equipment to facilitate more precise blending and dosing control of reagent building-block chemicals during trials. This

digital mining solution

improves the operational stability of these reagents and enhances metallurgical performance. 

SmartFloat™ - Smarter Reagents and Flotation

SmartFloatTM dynamically adjusts reagent chemistry in response to ore feed and operating conditions, thereby helping mines reduce performance fluctuations and maximize recovery. Because it is continuously connected to a live data feed and leverages historical data, SmartFloatTM formulations improve over time as the digital mining solution is used.