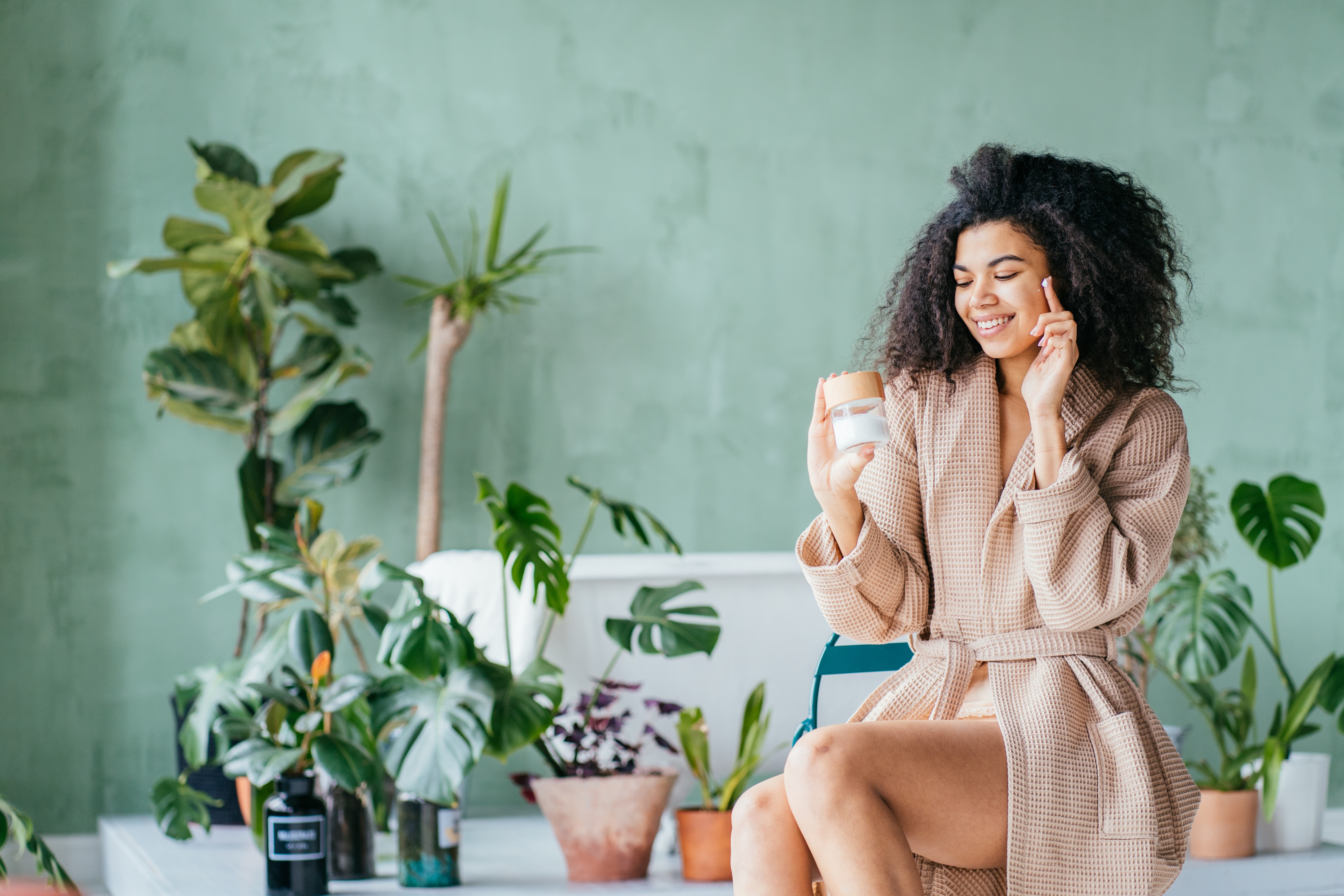 Mirasoft® SL range
100% bio-based yeast-fermented glycolipids surfactants for skin, hair and scalp wellness
Natural fermented beauty for healthy skin and scalp
As concern rises among consumers that too much cleansing and sanitizing can damage the skin barrier, they are paying more attention to the health of their skin, hair and scalp. Therefore, safe cosmetic products with proven effectiveness against specific skin & scalp conditions are of growing interest to them.  Solvay's Mirasoft® SL sophorolipids are multi-functional 100% natural and biodegradable surfactants produced by fermentation, delivering skin, hair and scalp health benefits, on top of their surfactant properties.   
Mirasoft® SLs provide hair and body care formulators with a range of nature-derived biosurfactants that meet the desire of consumers to care for themselves and live more sustainably. 
Biosurfactants: a step-change in the eco-design of beauty care formulations
Today, many surfactants are fossil-based or connected to tropical oils like palm or coconut. Synthetically produced surfactants can also create sensitizing and safety issues for the consumer linked to problematic impurities resulting from the synthesis pathway (e.g. dioxane, sultones, fatty amines…).
Our biosurfactants are produced by fermentation using noticeably non-GMO rapeseed oil, a natural feedstock that is accessible in the region where they are produced and sold. The Mirasoft® sophorolipids range has an outstanding eco profile as it's 100% biobased and readily biodegradable. It's also characterized by a low net carbon footprint. This also means it fully aligns with our commitment to sustainability and to creating a circular, regenerative economy. Overall, it promotes a zero-compromise beauty: 
100% natural origin content
Green fermentation process
Low Net CO2 footprint
Biodegradable by design
Palm-free
Microbiome-friendly certified

Fermentation of natural nutrients by natural yeast
Biosurfactants exist in nature but at very small levels. Therefore, we have worked at developing fermentation processes to maximize the output and enable the production of large-scale biosurfactants that can be cost-effective enough to be used in mainstream cosmetic products. 
Glycolipid biosurfactants for skin, hair and scalp wellness
The Mirasoft® SL series offers 2 variants, a lactonic-rich biosurfactant, Mirasoft® SL L60, and an acidic-rich biosurfactant, Mirasoft® SL A60.  Both are highly active (55 – 65%) and share the same INCI nomenclature, glycolipids. 
Mirasoft® SL L60
Lactonic-rich 
It is a natural ingredient.
It features the highest lactonic percentage among market products thanks to a unique process which in return, provides higher efficacy to improve skin and scalp condition.
Mirasoft® SL A60
Acidic-rich  
It's a naturally-derived ingredient: the downstream process involves a hydrolysis step.
It features a high acidic percentage (>80%).
From the literature data, the lactonic-rich form, Mirasoft® SL L60, is expected to be the variant with the highest efficacy with respect to improving skin and scalp conditions (inhibition of bad microorganisms, sebum regulation…). Investigations on these aspects are currently ongoing. 
Mirasoft® SLs can be used in a broad range of applications: facial cleanser, micellar water, scalp treatment, deodorant, hand soap, body wash, shampoo, and wet wipes applications. While Mirasoft® SL A60 targets normal and sensitive skin and scalp, it is expected that Mirasoft® SL L60 is also suitable for acne-prone skin, oily skin and scalp and dandruff scalp.

Very mild to the skin and microbiome-friendly certified
Mirasoft® SLs are not just surfactants; they also provide skin, hair and scalp health benefits. Indeed, on top of delivering excellent cleansing, solubilization and emulsification properties, they successfully passed the test procedure according to the MyMicrobiome Standard and now carry the "Microbiome-friendly" seal of quality, making them skin-friendly ingredients that help preserve and improve skin and scalp conditions:
Help protect and improve skin/scalp conditions
They are microbiome-friendly certified
Participate in the inhibition of microorganisms responsible for some skin and scalp disorders*
Regulate sebum*
Control malodor*
* Literature data. Data generation is ongoing on Mirasoft® SL grades. 
In-vitro assessment of the skin irritation potential

Determination of the time at which the material causes a 50% reduction in tissue viability (ET50). EpiDerm(TM) Skin Model EPI-200. Topical application. Tested concentration: 0.3% active for all tested surfactants. pH 4.7.
Effective makeup removal with super-smooth skin feel
Mirasoft® SLs have an excellent makeup removal ability and leave a smooth, non-draggy, non-sticky feel upon drying.
Waterproof super active foundation removal testing 

Effective EO-free solubilizers of fragrance oils
While being 100% nature-derived, Mirasoft® SLs are better solubilizers than the most widely used ethoxylated solubilizers: 
Mirasoft® SL A60: up to 2 times more effective 
Mirasoft® SL L60: up to 4 times more effective
 
Amount of surfactant [% active] required to solubilize 1% of essential oil

Formulation concepts with Mirasoft® SL series
Mirasoft® SL series enable the formulation of cosmetic products tapping into natural beauty, skin health, mental well-being and self-care trends. Contact your Solvay sales representative for more information about these formulations.
Ultra-Gentle Natural Foaming Facial Wash
Emphasizes the great cleansing efficacy of Mirasoft® SL A60 and its skin gentleness. The formula addresses the following market trends:
Skin health
Natural beauty
Zero-Compromise Micellar Water
Emphasizes the outstanding cleansing efficacy of Mirasoft® SL L60, its skin gentleness and its ability to provide a moisturized skin feel after drying. The formula addresses the following market trends:
Skin health
Natural beauty
Natural Relaxing Shower Mist 
Emphasizes the outstanding solubilization properties of Mirasoft® SL L60. The formula addresses the following market trends:
Mental well-being
Self-care
Natural beauty