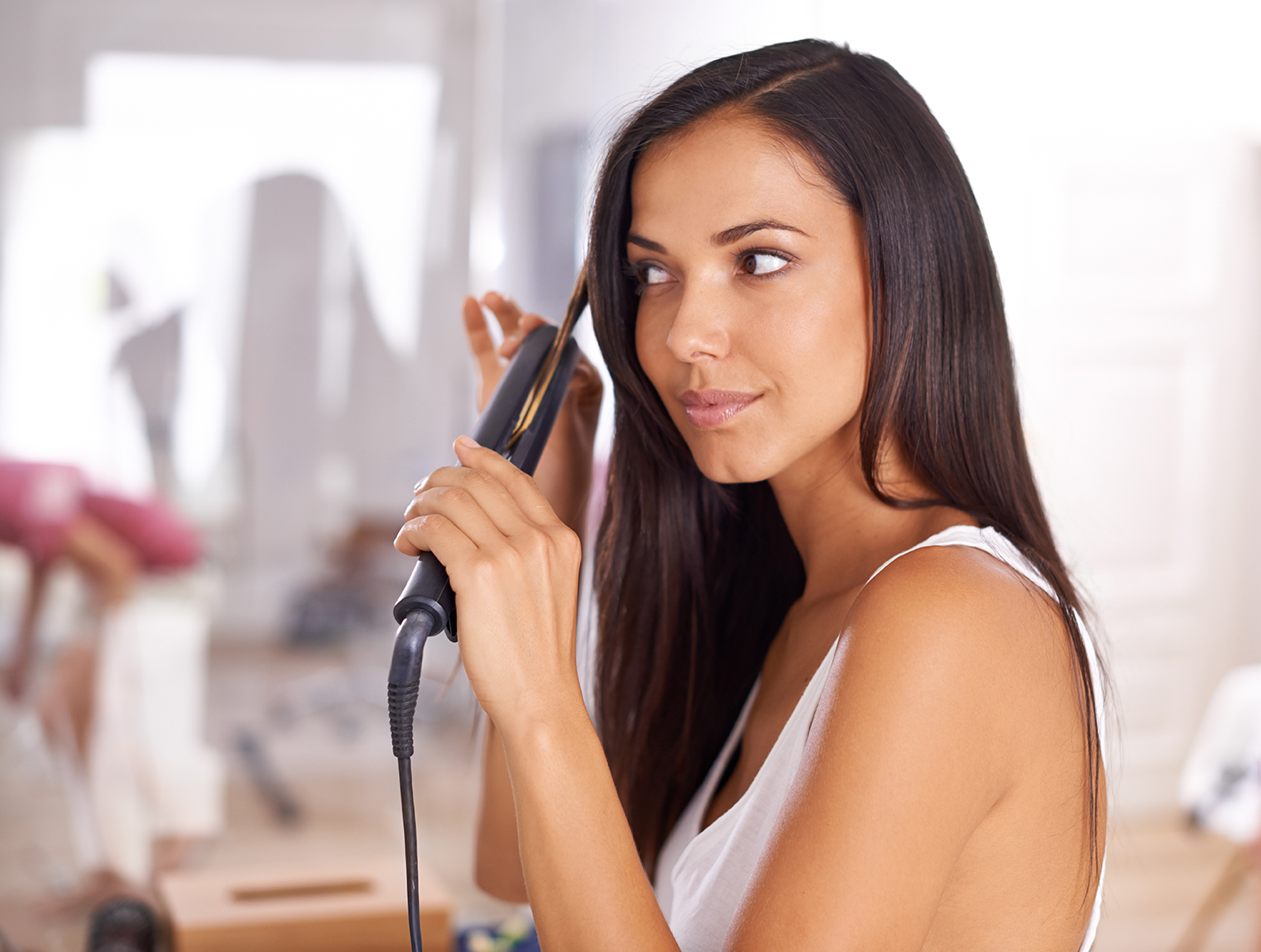 Polycare® Heat Therapy
Bio-based heat protection active for hair health
An effective, natural heat shield for healthy styling 
As healthy hair and a healthy planet are key beauty priorities for today's consumers, heat damage is a major concern that is fostering the need for effective, natural hair protection. When hair is damaged by heat, it is difficult to restore its physical and sensory properties. Therefore, it is better to protect hair when using heat appliances during styling to avoid damage. Solvay's Polycare® Heat Therapy is a bio-based active ingredient for transparent formulations that protects and cares for hair when exposed to extreme temperatures.
Heat: the power to style but also to damage
Whether it's flattening, curling or blow drying, styling with heat appliances works because it temporarily changes the texture of the hair strand. Hair consists mainly of keratin proteins that are bound by hydrogen bonds (reversible) and disulfide bridges (irreversible) that maintain the hair robust and within its natural shape; straight or curly.
A flat iron device temporarily straightens hair by applying heat that breaks down the hydrogen bonds. Once these bonds are broken, the hair is more flexible and can be rolled up, stretched and straightened as desired. However, heat also breaks the disulfide bridges and temperatures over 150°C/300°F convert the ⍺-keratin to β-keratin, which eventually leads to weaker porous hair that has lost its strength and elasticity and becomes more prone to damage. In addition, the high temperatures accelerate water evaporation, resulting in the lifting and cracking of cuticles. 
Heat causes: ● dehydration and delipidation ● brittle hair ● porous hair ● coarse surface ● loss of softness
Polycare® Heat Therapy for a stress-free styling 
Polycare® Heat Therapy, is a non-ecotoxic double-derivatized cationic guar suitable for transparent formulations that protects and cares for hair exposed to extreme temperatures. Polycare® Heat Therapy protects by forming a natural shield, an invisible and imperceptible barrier on the hair surface that helps maintain the physical and sensory qualities of the hair, thus avoiding damage when using heat devices.  
Polycare® Heat Therapy is a natural alternative to synthetic silicones that brings:
Heat protection
Discipline and straightening effect 
Superior care performance for damaged hair 
Zero build-up in multiple applications 
Bio-Based and non-ecotoxic 
Polycare® Heat Therapy offers superior protection and care, resulting in less hair damage even with repeated heat-based styling applications.

SEM images of virgin Caucasian hair after flat ironing
30% less damage
Polycare® Heat Therapy brings greater protection to hair by maintaining a great density and helps avoid the protein unfolding reaction (denaturation) at higher temperatures. Polycare® Heat Therapy enables to decrase the damage linked to the use of flat iron is lowered by 30%. Therefore, hair stays strong & healthy even after repeated heat styling.
Tests show that when compared with untreated hair, the use of Polycare® Heat Therapy increases the matrix crosslink density of hair and improves the structural integrity of ordered hair proteins.

Differential Scanning Calorimetry (DSC) methodology applied to Polycare® Heat Therapy 
Discover our two other actives for hair health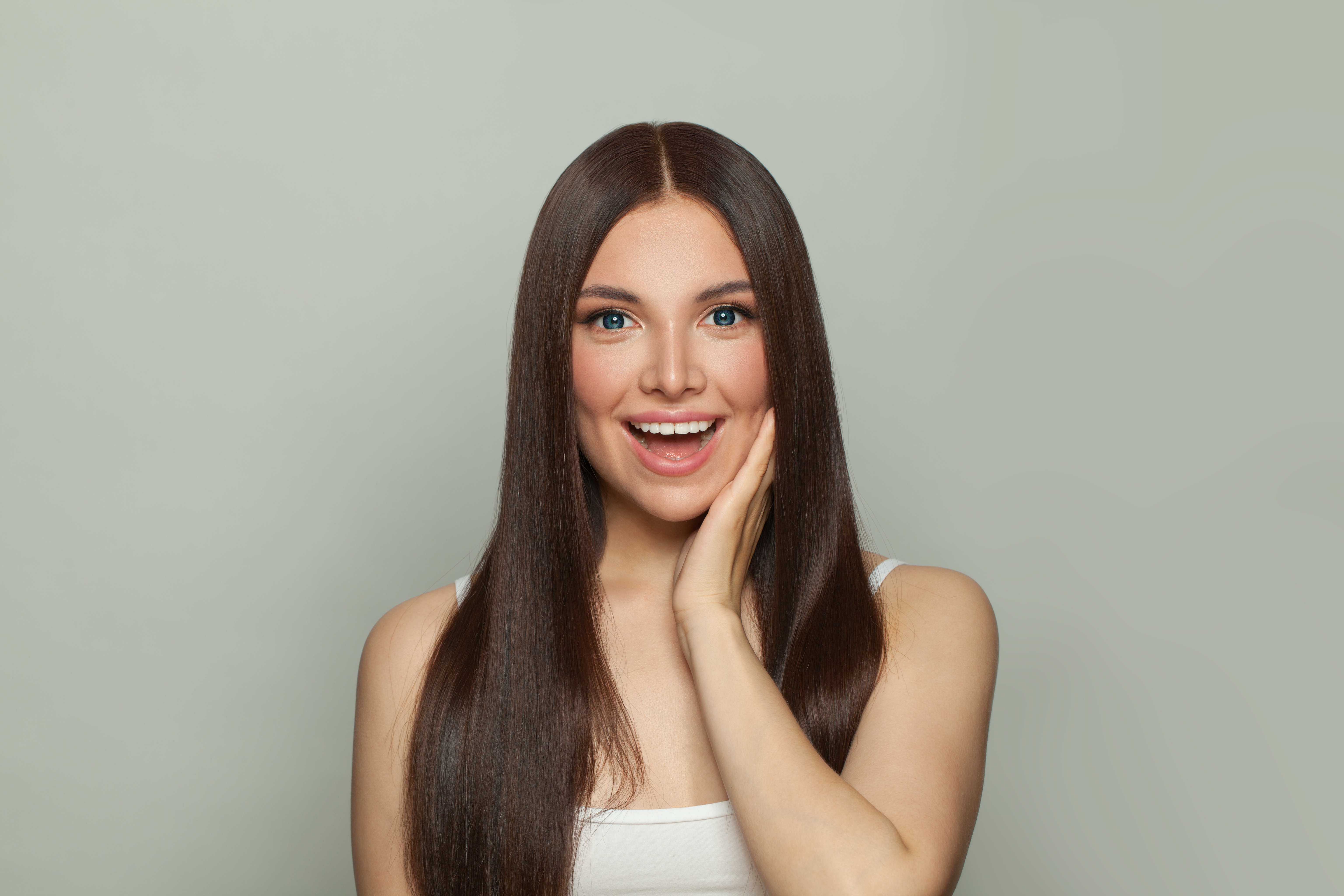 The anti-frizz solution for durable shape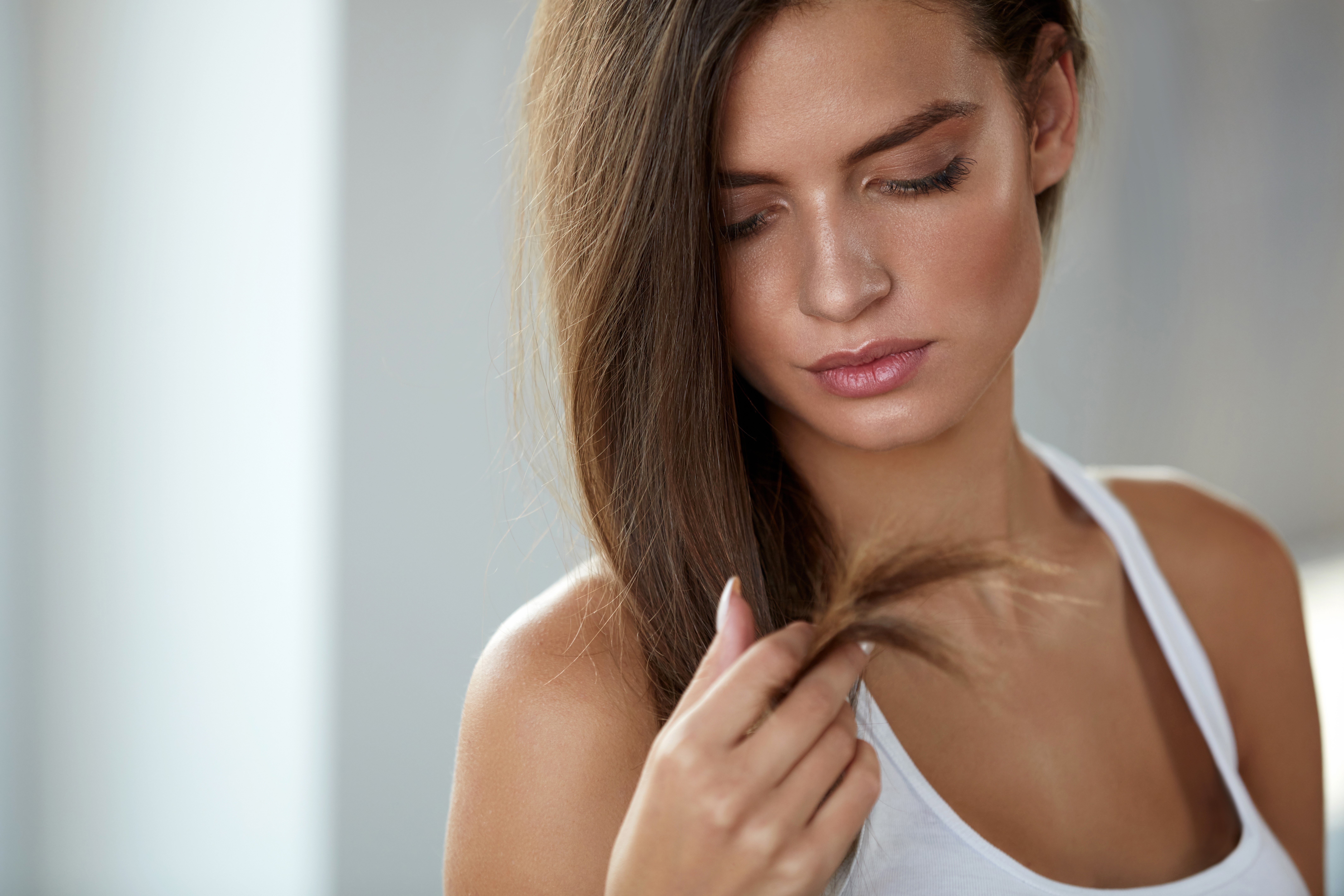 The split-ends cure for long and healthy hair
Polycare® Heat Therapy for strong, healthy hair
Polycare® Heat Therapy is a multifunctional active that provides both Heat Protection & Hair Care.  Polycare® Heat Therapy cares for hair during styling by keeping it soft and healthy over repeated use of flat or curling irons, hair dryers, and any other devices using heat. When combined with vegetable oils or ester oils, Polycare® Heat Therapy becomes the ideal care for over-processed hair.
 
80% improvement in wet combing
Polycare® Heat Therapy, used at 1% by weight in water, was applied as a leave-on to bleached Caucasian hair. Tests show a significant improvement in combing force on wet hair when measured before and after treatment.
 
Wet combing assessment 
Improved softness
Polycare® Heat Therapy adds softness and lightness to hair with a nude feel at the time of straightening that remains in the long term thanks to its heat protection properties. It delivers discipline to hair, seals the straightening effect obtained and provides excellent conditioning for easier detangling without leaving hair sticky or oily.
 
Sensory analysis

Polycare® Heat Therapy: immediate straightening effect on application
As soon as it is applied, Polycare® Heat Therapy begins to straighten and disciplines hair even before using heat treatments. It then accelerates the efficiency of the heat device to provide quicker straightening results.  
Therefore, with better protection, hair is less exposed and suffers less damage! 
 
Volume of heat-treated hair