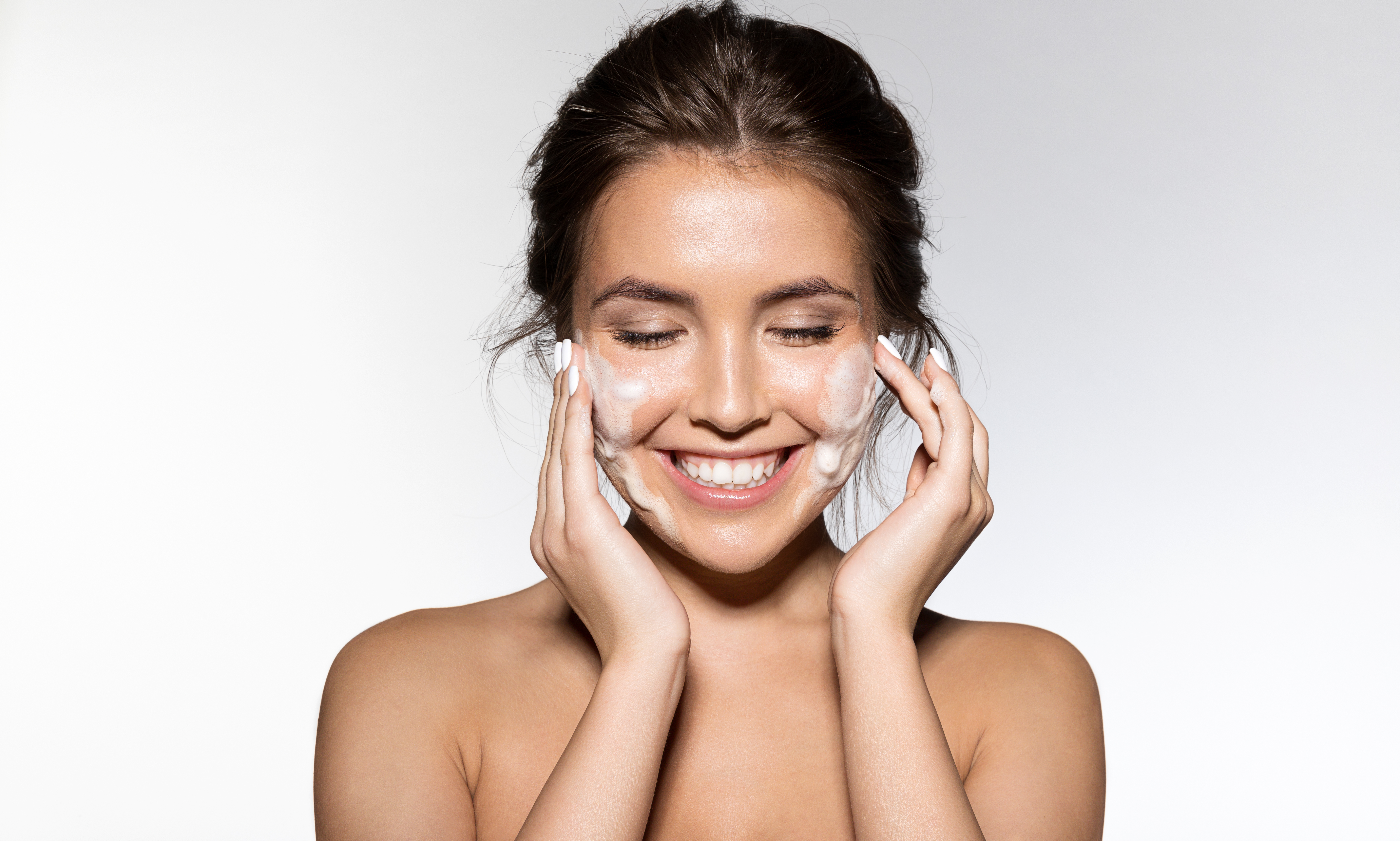 Rheozan® Range
Natural Rheology Polymers for Personal Care and Home Care Formulations
Rheozan® BLC
The biodegradable suspension agent for personal care and home care applications

Rheozan® BLC is a ready-to-use natural liquid polymer with a composition based on bacterial cellulose that delivers high-suspension power in home and personal care products without impacting the viscosity of the formulation. The bacterial cellulose consists of very fine cellulosic fibers.  When added to liquid detergents for home care or cleansing products in personal care, these structures form a 3D entangled network thereby providing excellent suspension properties. This novel polymer is particularly indicated for suspending particles, actives or other insoluble ingredients in aqueous solutions without affecting the final or perceived viscosity of the formulation. It also has a low impact on foam properties and skin feel.
What consumer trend does it answer? 
A 100% natural and readily biodegradable ingredient from biosynthesis processes 
Unique visual cues for your formula, thanks to high suspension power  
Concentrated fragrance for an optimum consumer experience
A microplastic-free alternative to synthetic acrylates copolymer
"Rheozan® BLC combines the full power of nature and science for a win-win solution for formulators and consumers. It offers high performances with great sustainability credentials to fit circular beauty principles."
EMEA Business Development Manager at Solvay

Biotechnology ingredient that addresses consumer concerns

Besides enhancing sustainability, flexibility, versatile activity, and combating a growing scarcity of natural ingredients globally, Rheozan® BLC is also designed to be more efficient at a lower dosage, making it a win-win solution for clean solution devotees. This clean ingredient opens new possibilities for formulation innovation and responds to the market demand for biodegradable solutions. It is derived from a biosynthesis process using the fermentation of starch by a specific strain of bacteria. This naturally engineered ingredient grows in a controlled environment offering guaranteed safety and quality.
 
Tailored solutions for personal care and home care applications
Personal care applications
This COSMOS-validated rheology agent provides high-performing suspension at a low dosage for a wide range of visual cues, actives, or other insoluble agents and has a low impact on foam properties and skin feel. As it is non-persistent in the environment, this eco-friendly and flexible solution helps to preserve water quality and alleviate pressure on marine life. Rheozan® BLC is an ideal solution to replace Acrylates/Copolymer in rinse-off formulations.
 
Main attributes of Rheozan® BLC in beauty care formulations
100% natural and biodegradable 
A circular design ingredient
COSMOS-validated 
Efficient at low usage level with powerful suspension properties
Home care applications
Typical applications of Rheozan® BLC in home care include suspending fragrance capsules at high concentration in liquid laundry detergent (over 0.3% w/w capsules with 2.5% loading) and suspension of abrasive particles and biocides in acidic toilet bowl cleaners. Rheozan® BLC can be used in conjunction with Rheomer® FC NAT, Solvay's natural thickening polymer and synergistically with Mackadet® OPR 2 to provide 100% natural and biodegradable opacification to home care formulas.
 
Main attributes of Rheozan® BLC in home care formulations
100% natural and biodegradable solution 
Strong suspension at low active dosage 
Enables the concentration of fragrance in capsules 
Creates visual unique cues to reassure the consumer
No impact on viscosity allowing the added benefits of new functionalities 
Liquid form easy to use for a wide range of applications with low energy mixing
Excellent compatibility with enzymes 
Rheozan® BLC consists of cellulose fibres that form a suspending network when added to aqueous surfactant formulations. 

Rheozan® BLC at a glance! 
Category
Function
Benefits
Applications

Improves compatibility
No impact on Viscosity
Easily soluble
Stable across a wide range of PH
High RCI 
Biodegradable

Laundry detergents
Hand wash
Dish wash
Cleaners

Natural origin
A biotech beauty ingredient
Yield stress - High suspension power
No impact on viscosity
Ready-to-use liquid solution
Stable across a wide range of pH
Readily biodegradable
Replace Acrylates/Copolymers

Shampoos
Body wash
Liquid hand soap
Facial cleanser
Rheozan® BLC is a ready-to-use liquid natural polymer solution delivering high suspension power in home and personal care formulation
Product functions: Suspension Aid (Personal Care), Suspension Aid (Home Care), Compatibilizing agent (Home Care)