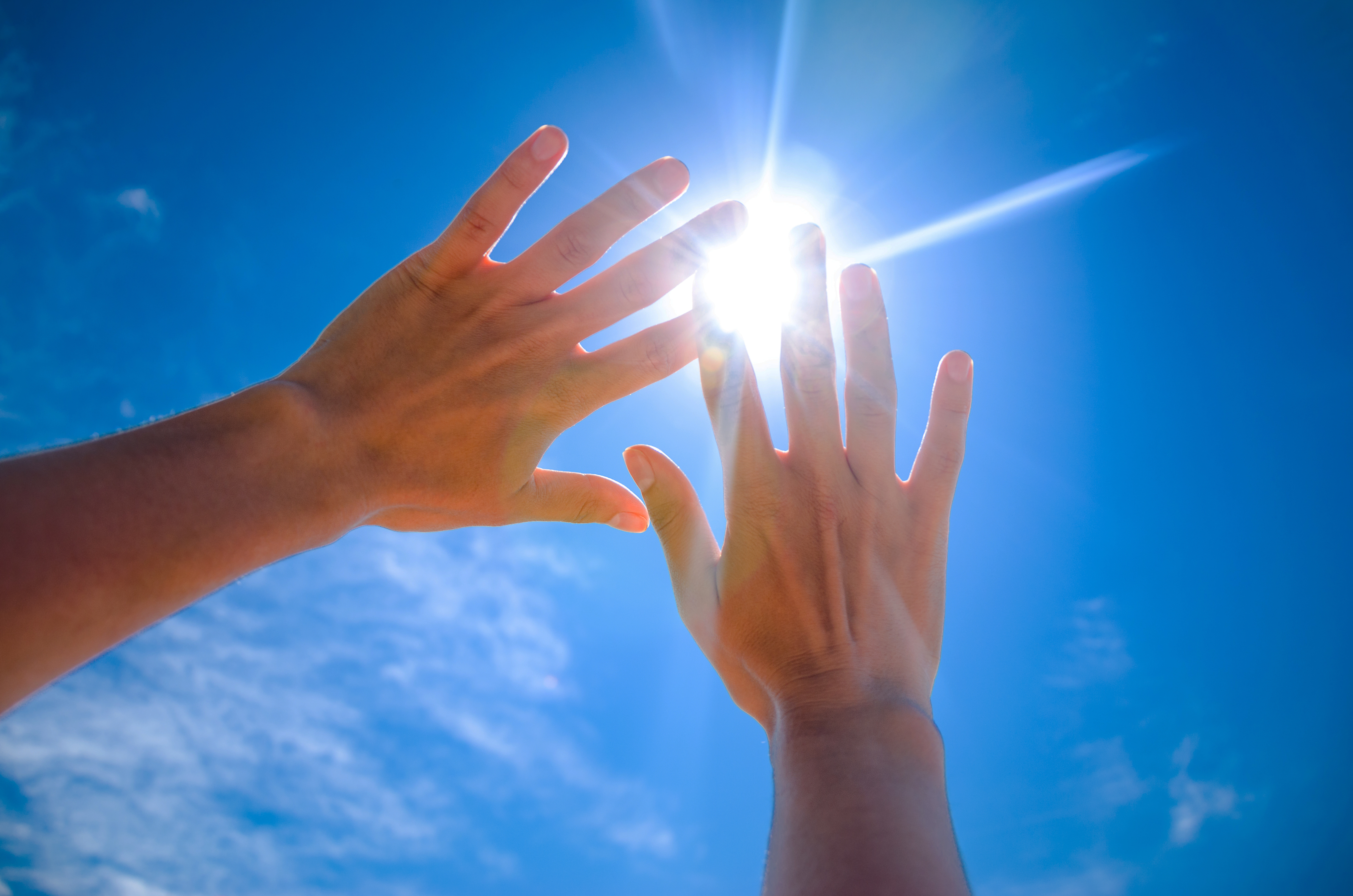 Polymer Additives: UV Light Stabilizers, Antioxidants and Antistatic Agents
As specialty plastics continue to replace traditional materials, Solvay leads the way in creating innovative polymer stabilizers for the most demanding applications. Leveraging more than 60 years of experience, we develop plastic additives that help resin producers, masterbatchers, compounders and converters achieve their performance goals, reduce their environmental footprint and contribute to a circular plastics economy. Solvay's innovative UV light stabilizers, antioxidants and antistatic agents for polyolefins are designed to extend service life, maintain structural integrity and enhance the performance of plastics through compounding, processing, fabrication and end use. 
Our advanced UV light stabilizers include CYASORB CYXTRA® and CYASORB CYNERGY SOLUTIONS®, our powerful antioxidants are represented by the CYANOX® series, and our antistatic agents are available via the CYASTAT® series. These technically superior polymer additives enable the use of plastics in a growing number of markets and high-value applications, including agricultural plastic films, automotive interior and exterior parts, building and construction materials, energy solutions, packaging components, consumer goods and specialty fibers, films and sheets.  
We bond people, ideas and elements to improve the durability of polymers, creating sustainable shared value.
Global Marketing Director, Polymer Additives at Solvay
Aligned with Solvay's bold sustainability commitments and Solvay One Planet approach, we apply our proprietary Sustainable Portfolio Management (SPM) methodology to identify and mitigate sustainability risks posed by our products in their application. To that end, we continue to evaluate our new products and existing portfolio, assessing environmental footprint, societal impact and each product's ability to address industry demands and challenges. In doing so, we strive to minimize impacts on energy, waste and emissions, and invite our customers to contribute, creating sustainable shared value.  
 
Outstanding Formulation Expertise and Application Knowledge
Solvay Polymer Additives offers industry-leading UV stabilizers and antioxidant solutions. Over 90% of our broad portfolio of plastic additives has been developed in-house and sustained since its inception in the 1950s. Our dedicated sales and technical service teams are positioned across the globe and readily provide customers with in-depth application knowledge to support regional requirements. Using our extensive experience and expertise, we continue to provide the most advanced and unique light stabilizers, antioxidants and antistatic agents for industries such as agriculture, automotive, building and construction, durable consumer goods, specialty fibers, films and sheets industries, as well as the packaging and energy markets.
Extensive Product Line Breadth
Solvay Polymer Additives offers the plastics industry a range of technically superior stabilization solutions tailored to meet market-specific application needs. Leveraging our expansive portfolio, industry knowledge and applications expertise, we help customers worldwide achieve their most challenging production goals. Our portfolio includes:
Unrivaled Performance
Our range of high-performance UV stabilizers, antioxidants and antistatic agents is specially designed to extend service life and maintain the appearance of polymer products in market-specific applications. UV stabilizers, such as our CYASORB CYXTRA® and CYASORB CYNERGY SOLUTIONS® series, protect surface finish, aesthetics and critical physical properties necessary for long-term performance despite extensive exposure to harsh conditions, such as weathering, excessive sunlight, heat and humidity. These innovative products are formulated with specific market needs in mind to provide cost-effective solutions with superior performance.
 
Improved Longevity and Recyclability for a Circular Plastics Economy  
As plastic continues to hold a critical role in our daily lives, the industry is a user of nonrenewable resources and leaves a significant impact on the environment. Determined to contribute to the global transition to a circular economy, Solvay remains dedicated to developing sustainable solutions that positively impact our partners and the full value chain. 
Our polymer additives, namely light stabilizers and antioxidants, improve the durability and quality of recycled polyolefin plastics. Solvay aims to facilitate the upcycling of recycled feedstock in high-value end markets. Additionally, our stabilizers are strategically designed to support lightweighting trends, reduce CO2 emissions, and improve crop yield, benefitting sustainability goals across the automotive, construction and agriculture industries, respectively.  
 
Commitment to Capacity Expansion
To address market demand for light stabilizers, Solvay Polymer Additives continues to invest in infrastructure and application knowledge, as well as in our supply chain, to remain agile and adapt to changing dynamics. In 2020, Solvay's new high molecular weight (HMW) hindered amine light stabilizer (HALS) unit went online. This state-of-the-art facility is specifically designed with cutting-edge technology to ensure operational safety, mitigate environmental impact, and improve the quality and consistency of our HALS solutions. 
https://youtu.be/CnTQJUoLPCk
Continuous Innovation
As market applications for plastics continue to evolve, so do consumer demands and industry requirements. Our advanced light stabilizers play a critical role in the creation of new markets and applications for plastics. Solvay remains the frontrunner in developing innovative chemical solutions to address emerging needs. For example, we help the automotive industry adhere to new emission standards, facilitate compliance with Worldwide Harmonized Light Vehicle Test Procedures (WLTP), support lightweighting requirements and develop products designed with low volatile organic compounds (VOC) emissions in mind. 
 
Market- and Customer-Focused Approach
In close collaboration with customers, Solvay develops market-specific products and technologies that extend the lifetime and durability of virgin and recycled polyolefin plastics. Based on the CYASORB CYXTRA® and CYASORB CYNERGY SOLUTIONS® platforms, these products maintain critical surface properties such as color and gloss, enhance mechanical property retention and minimize the change in melt flow index (MFI) of durable polyolefins. Solvay continues to build partnerships with customers across markets to tackle industry challenges and work toward a world where plastics never become waste. 
Related Articles
Antioxidants for Sterile Medical Applications
Antioxidants for polyolefins and other plastics facilitate fiber consistency with reduced filament breakage during polymer processing and enable smaller pores between fibers for better high-performance filtration required for essential medical applications. Read more
Making reusable plastics a reality
Among many challenges, the world needs to reduce plastic waste. That means doing a better job of recycling it, but recycling can be complex and expensive. Read more
Polymer Additives and the Evolution of The Agricultural Industry
The agricultural industry plays a critical role in mitigating food scarcity concerns, as our population continues to grow. Extending the lifetime and efficiency of agricultural materials remains integral to the future success and sustainability of the agricultural economy. Read more
How UV Light Stabilizers Enhance Automotive Components
Today's automotive manufacturers are searching for cost-effective, lightweight material solutions to meet government mandates for increased fuel economy and reduced greenhouse gas emissions. Read more
Causes of Polymer Degradation in Automotive Applications
The automotive industry relies on the use of polymers for a range of applications and components. These polymers must withstand the harsh conditions to which they are exposed during service to maintain their physical and surface properties. Read more
Innovative UV Stabilizer Solutions for TPO Membrane Roofing
The building and construction industry continues to evolve, with manufacturers utilizing plastic components for increasingly durable roofing, siding, moldings and more. As appealing as polymers can be for construction applications, they are prone to degradation without essential additives. Read more
How UV Stabilizers and Antioxidants Advance Construction Applications
As the building and construction industry continues to evolve, plastic additives play an integral role in improving polymer performance and durability across a wide range of applications. Read more
Goal! How Solvay helps customers meet International Hockey Federation regulations
Have you ever wondered whether the grass used in hockey stadiums is natural or artificial and what difference it truly makes? It's an appropriate time to ask the question.