AM Cup - Let's transform 3D printing





The challenge continues as University students from around the globe help to take additive manufacturing technology to the next level.
The Additive Manufacturing Cup is an international contest where teams of students replicate, as accurately as possible, a 3D figure with our polyetheretherketone (PEEK) filaments, one of the most difficult polymers to print. The challenge is divided into two rounds. The first involved reproducing a simple CAD file. The teams creating the best prints were selected to move onto the final round, which consists of replicating a complex shape. The 3D-prints are assessed based on two criteria: their mechanical stability and their aesthetic appearance.

We thank all the students who competed in Round 1 and wish the best of luck to the finalists, listed below. Congratulations to all!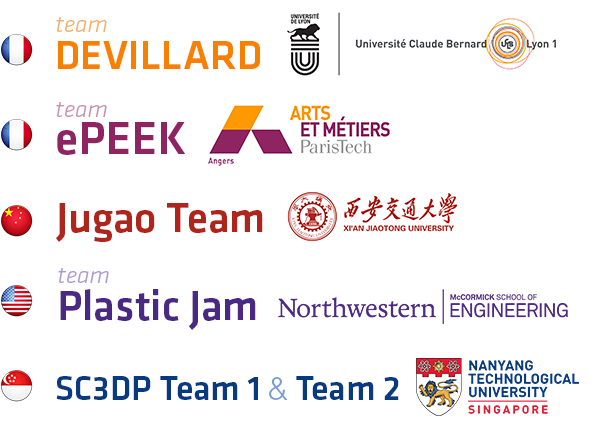 ---