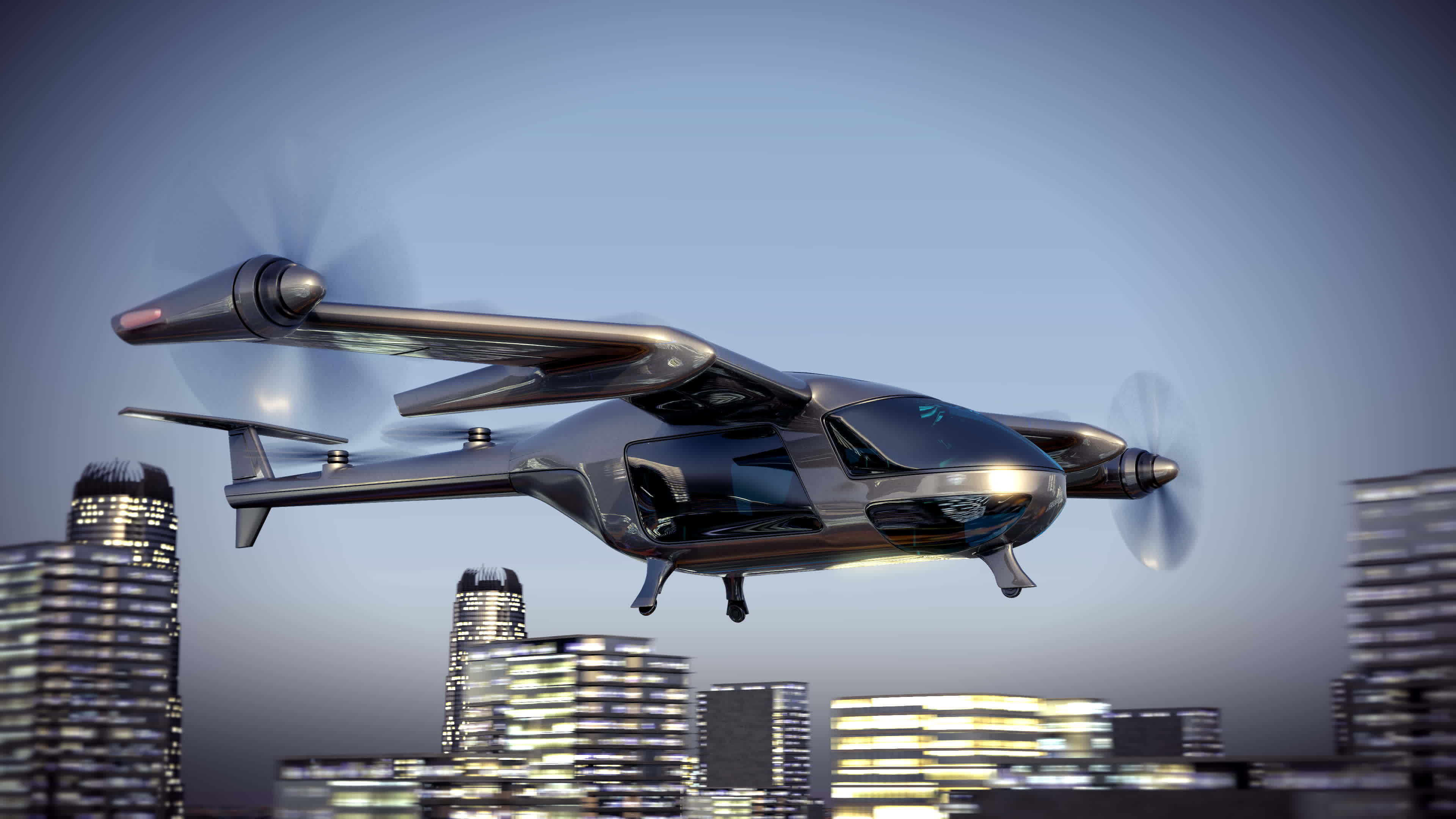 Advanced Air Mobility (AAM)
Advanced

Air Mobility Solutions

—A Market on the Rise  
Thanks to continuing innovation and technological advancements, there is no limit to where the future of electric air transportation and aviation can go. Advanced air mobility (AAM), also known as urban air mobility (UAM) or eVTOL (electric vertical take-off and landing) is an emerging aerospace market that will accelerate the global transition to sustainable on-demand, passenger, cargo, and delivery drone air transportation. With improved accessibility to remote locations and more efficient metropolitan transportation options, the AAM market fuels the next generation of environmentally friendly, efficient air transportation.
Solvay is the ideal material supplier of polymers for UAM solutions and advanced air mobility (AAM) applications thanks to our broad portfolio of aerospace solutions, including thermoset and thermoplastic composites, specialty polymers, structural adhesives, and functional films. Our experience in material innovation and application engineering gives our experts the ability to assist AAM companies with technical challenges at every stage of the process, from product development through to production.
Our Solutions for Advanced Air Mobility
Corrosion Resistant Materials for AAM
Discover Solvay's versatile portfolio of solutions for AAM aircraft and drones, featuring advanced composites, surfacing films, structural adhesives and specialty polymers. With innovative materials for zero-emission AAM vehicles, AAM e-motors and more next-generation solutions, Solvay is the go-to material provider for the future of the UAM / AAM / eVTOL market.
Continue Exploring Aerospace