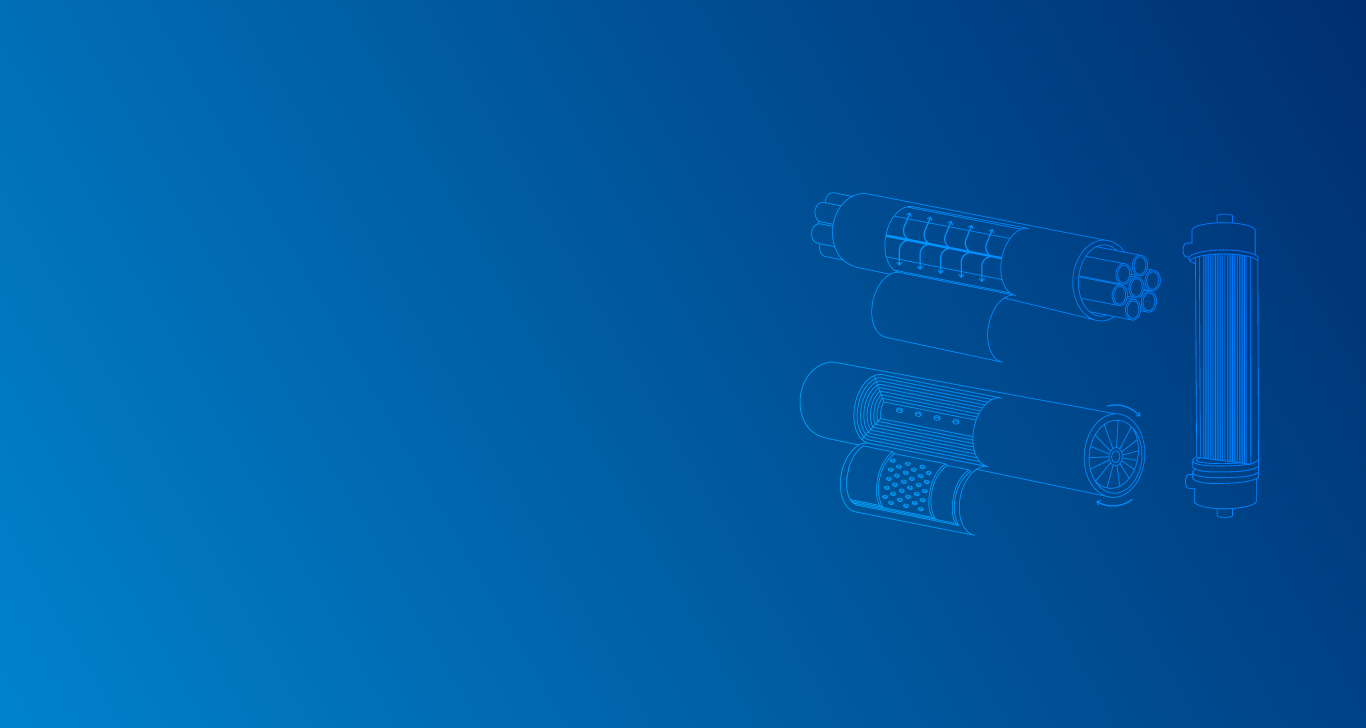 Water Filtration and Separation Membranes
Discover Next-Generation Materials for Water Treatment 
As water scarcity concerns and regulatory requirements mount, the need for effective filtration and separation technologies is increasingly crucial. Polymers used to manufacture membranes must exhibit resilience in harsh environments while possessing exceptional solubility and purity. Filtration and separation membranes should also demonstrate superior chemical resistance, hydrolytic and oxidative stability, and excellent mechanical strength to ensure reliable performance over time. 
As the leading developer of specialty polymers for water treatment membranes, Solvay offers an expansive portfolio of materials for filtration and separation applications. Our selection of sulfone polymers and fluoropolymers is available in a wide range of molecular weights and grades for optimal customization and ease of processing, supporting the development of hollow fiber, flat sheet and tubular membranes that meet requirements for pore size and separation selectivity.
Best-In-Class Specialty Polymers for Resilient Water Treatment Membranes
Solvay has the industry's largest portfolio of specialty polymers for water treatment membranes. Offering outstanding solubility, purity and versatility, our range of materials for filtration and separation membranes provides unique performance properties for various potable, industrial and municipal water treatment applications. Our industry-leading sulfone polymers and fluoropolymers include Udel® PSU, Veradel® PESU and Solef® PVDF.
https://www.youtube.com/watch?v=mMENyAz7IM8
A Versatile Range of Filtration and Separation Membrane Materials
With the broadest range of specialty polymers for filtration and separation membranes, Solvay's high-performance solutions are used in microfiltration (MF), ultrafiltration (UF) and reverse osmosis (RO) membrane filtration, serving an array of water treatment applications. Our innovative sulfones and fluoropolymers are well suited for both high- and low-pressure environments for industrial and residential point of use, desalination, industrial process UF, wastewater UF and harsh environment filtration applications. The diversity of our portfolio supports water treatment OEMs in meeting an array of regulatory demands amid growing calls from consumers for improved water safety. 
Continue Exploring Drinking, Industrial and Municipal Water Treatment